The Dual Kodachis are the newest melee weapon to arrive in Call of Duty: Warzone 2 and Modern Warfare 2. The dual blades are coming with the Season 2 update on Wednesday, Feb. 15 and many fans are wondering how they can get their hands on them. The melee weapons are arriving at the launch of Season 2 alongside the ISO Hemlock assault rifle and KV Broadside shotgun.
In one of Activision's latest blog posts, they describe the Dual Kodachis as "A powerful melee weapon that can quickly move towards a target with a longer-range attack. Each swipe has an impressive range and faster forward motion towards enemies compared to the knife melee weapon, though this comes at a slight cost, a slower strafe and sprint speed." Essentially, the Kodachis will be able to kill at a farther range than the standard knife but they will have slower mobility as a trade-off.
If you're interested in unlocking the Dual Kodachis in MW2 and Warzone 2, keep reading the guide below.
Unlock the Dual Kodachis in MW2 and Warzone 2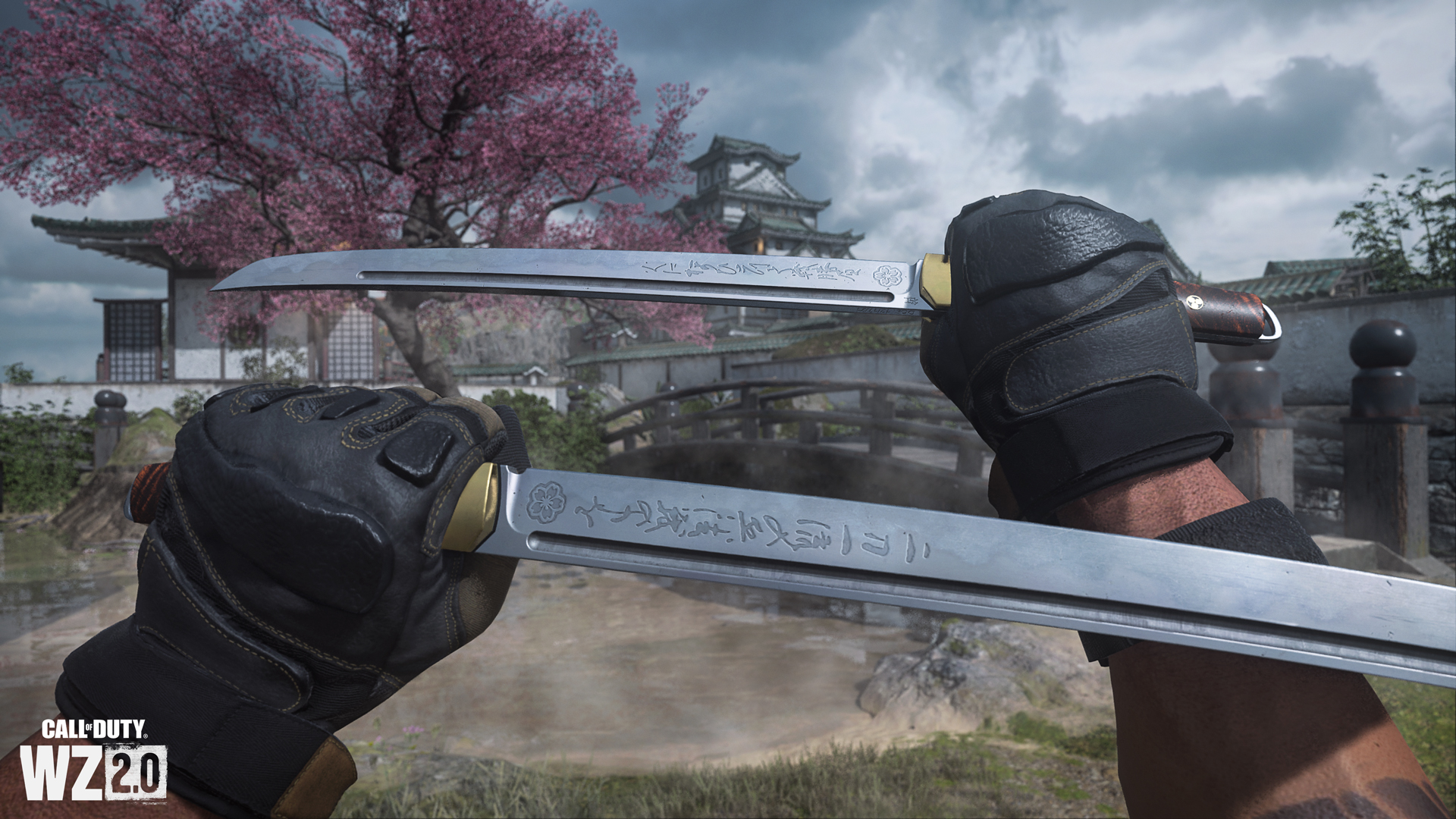 Like the ISO Hemlock and KV Broadside, the Dual Kodachis will be available through the Season 2 Battle Pass. It's rare to see three weapons on a Call of Duty Battle Pass, but we do know that all of the weapons, including the Kodachis, will be available as free content. This means players don't need to buy the premium Battle Pass to unlock the melee weapons.
Unfortunately, we don't yet know what tier the Dual Kodachis will be unlocked at. Usually, the weapons on a Battle Pass don't take too much time to unlock, but there's not much precedent for having three weapons present. We'll have to wait until Season 2 launches and the full Battle Pass is revealed to see exactly how long it will take players to unlock the Dual Kodachis.
Like any other piece of content on the pass, players need to use Battle Pass Tokens to unlock different blocks of content. Then, within each block, players can unlock single tiers. Once they're finished with a block, they can move onto the next one, and so forth.
Season 2 of MW2 and Warzone 2 releases at 1 pm ET on Wednesday, Feb. 15 for all players.
About the Author
Joey Carr is a full-time writer for multiple esports and gaming websites. He has 6+ years of experience covering esports and traditional sporting events, including DreamHack Atlanta, Call of Duty Championships 2017, and Super Bowl 53.