After over a month of unclear information, the closed and open beta dates for Battlefield 2042 are finally announced for Oct. 6-9. EA and Dice also revealed some features coming to the FPS title, including information on progression and key details about the PC version of Battlefield 2042.
The Battlefield 2042 beta
#Battlefield 2042 Open Beta 8-9 October
Beta Early Access 6-7 Octoberhttps://t.co/IwMX7g78In pic.twitter.com/msSoMBNWbn

— Battlefield (@Battlefield) September 28, 2021
The early access dates for the beta are from Oct. 6-7, which require a pre-order of Battlefield 2042. This is for any edition and platform of the game. The open beta takes place from Oct. 8-9 and can be accessed by anyone. Players can download the open beta on Oct. 5 on all platforms, with the PC version available on Origin, Steam and Epic Games.
Speaking of the PC version, EA and Dice revealed the full minimum and recommended requirements for the beta.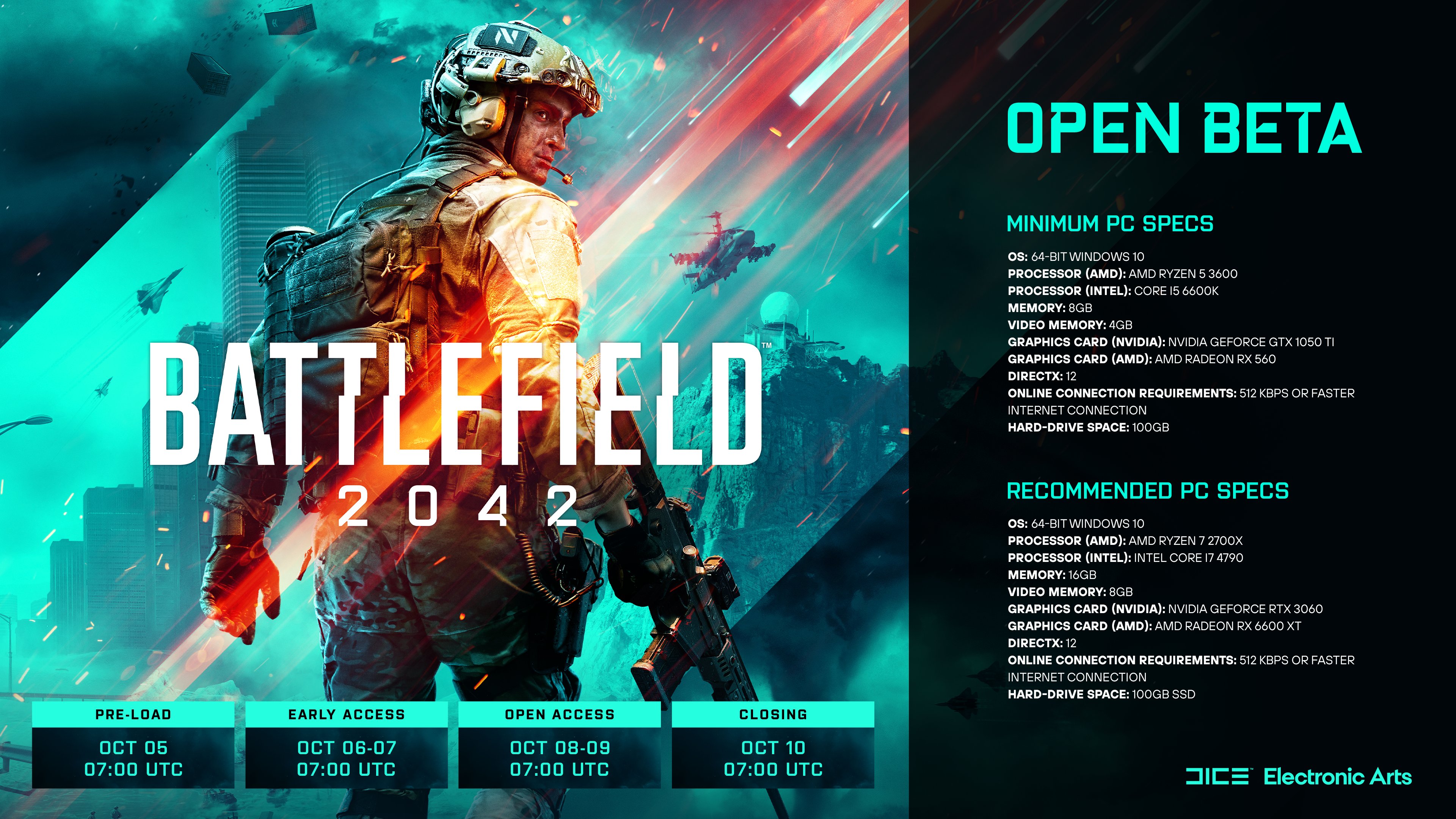 Fan can expect the content below during the beta:
128 players
Four Specialists: Mackay, Falck, Boris and Casper
Conquest game mode
Orbital map
Battlefield 2042 progression system revealed
Finally, the developers let players in on the kind of progression system that Battlefield 2042 will feature. It stated that it will reward players who play the objective with more XP, thus letting them level up quicker. It also stated that Ribbons are another great way to earn XP in-game. There are five Ribbons total, each giving players additional XP.
The actual progression system that players will work through features Levels 1-99. After players reach Level 99, they'll start over with the S-levels. Once players reach this level, starting with S001, they can work their way up to Level S999. These levels don't carry anything but bragging rights with them.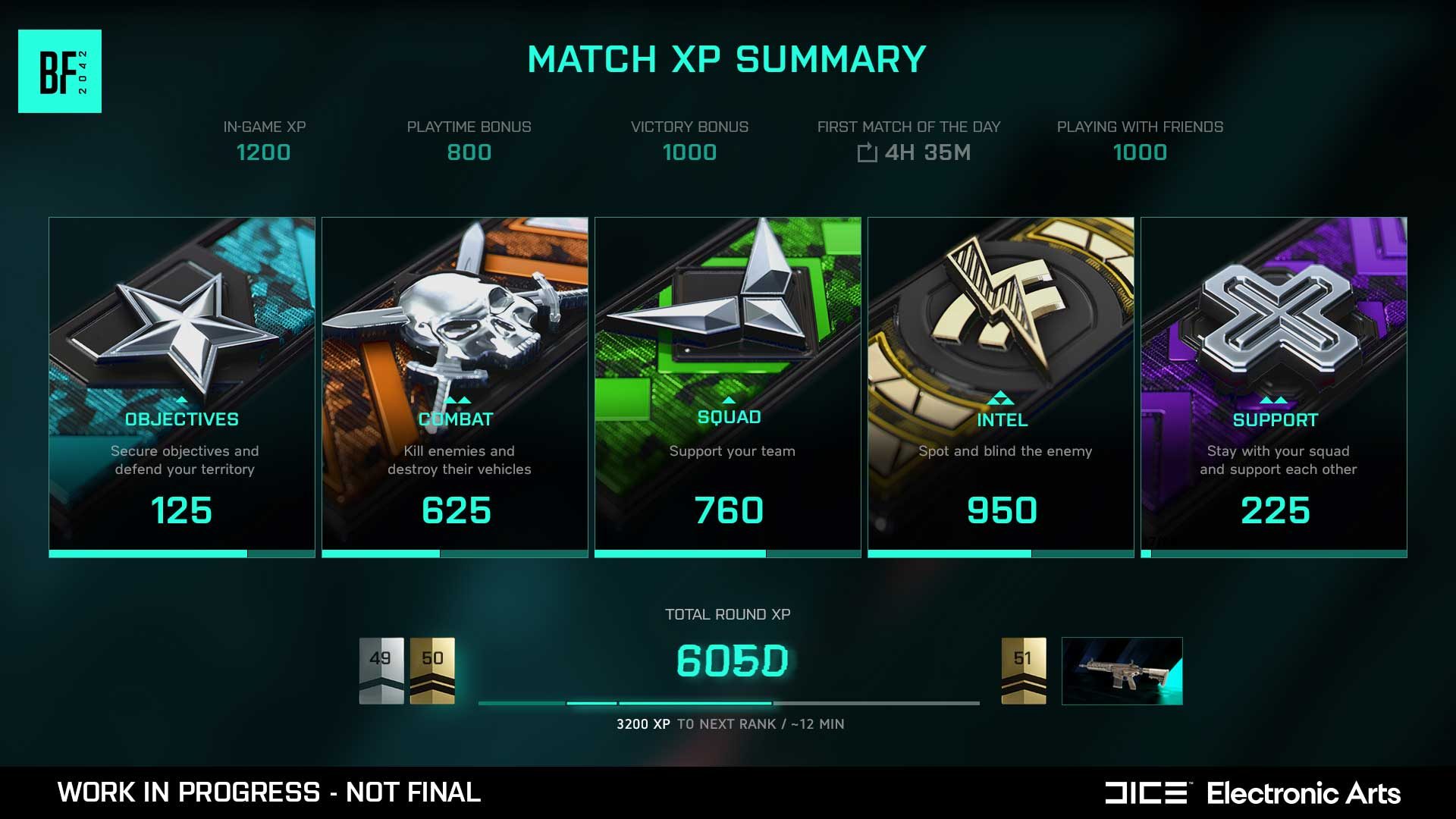 During the initial 1-99 levels, players will unlock weapons, cosmetics, gadgets and more items to use in multiplayer. These items then have their own progression systems, allowing players to earn more XP for their character level. Each in-game item comes with its own Mastery Reward once players have reached its max level.
Players can also use their Mastery Rewards to customize their Calling Cards. Other players can see this Calling Card, so it's another form of bragging in Battlefield 2042.
That's all of the information on Battlefield 2042 at the moment. Once the betas release, the community will see even more of what the game has to offer.
About the Author
Joey Carr is a full-time writer for multiple esports and gaming websites. He has 6+ years of experience covering esports and traditional sporting events, including DreamHack Atlanta, Call of Duty Championships 2017, and Super Bowl 53.