Runic (RNC) is one of the six base stats for Kratos in God of War: Ragnarok. These stats have remained the same from God of War 2018, so returning players should feel right at home when they see them. Like its predecessor, Ragnarok features a few different ways to increase these stats. Whether it's from leveling up or finding items out in the world, players will have ample opportunities to increase their stats throughout their journey in the Nine Realms.
In this guide, we will be focusing on how to increase the Runic stat specifically. We'll go over a few key ways to boost the stat, but we will have to mention a couple of spoilers for Ragnarok, so fair warning.
Increase Runic in God of War: Ragnarok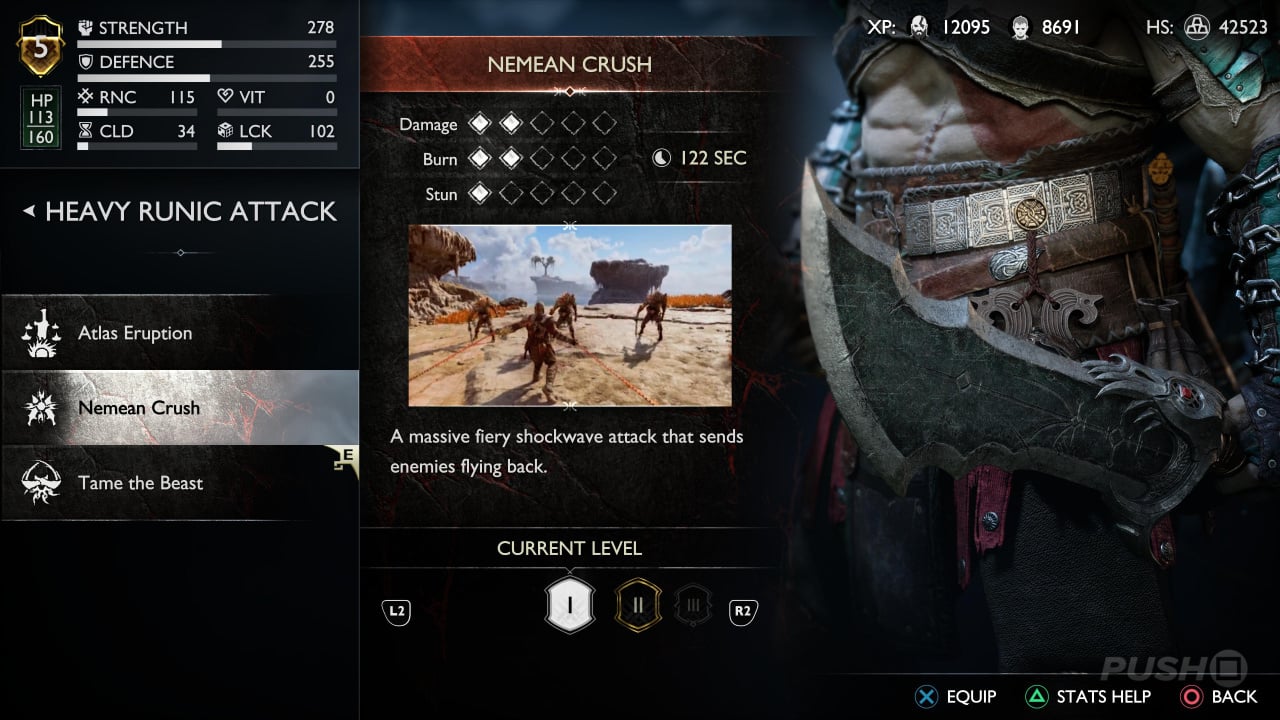 For starters, the easiest and most common way to increase your Runic stat in Ragnarok is by leveling up. Throughout your journey, you will gain character levels. These levels come by way of killing enemies, completing quests, and finding collectibles out in the world. As you gain levels, you'll have the chance to increase one of your six base stats. If you want to increase your Runic abilities, then you can easily choose to do so as you level up.
If you want to further enhance your Runic attacks and abilities, then you can equip specific enchantments and Talismans for Kratos' gear and armor. These specific items can be found throughout the world in different areas and also purchased from Brok and Sindri's shop. You only get a certain number of slots for enchantments and Talismans, though, so you want to make sure you're not sacrificing other stats for the sake of boosting Runic.
Finally, the last way to increase Runic is to acquire Yggdrasil Dew. More specifically, you want to acquire the dew that gives a permanent +2 increase to Runic. The Yggdrasil Dew are blue bulb plants that hang over water when you're traveling by boat. Simply go under the bulb, pick it up, and see which stat you've increased. You can find a +2 Runic dew near the Aurvangar Wetlands, after you spin the giant wooden wheel. Just keep left after passing under the bridge and you'll find it.
Those are the ways you can increase your Runic stat in God of War: Ragnarok. If you want to consume more Ragnarok content, check out our guides on the Transmog system and the full boss order for the game.
About the Author
Joey Carr is a full-time writer for multiple esports and gaming websites. He has 7+ years of experience covering esports and traditional sporting events, including DreamHack Atlanta, Call of Duty Championships 2017, and Super Bowl 53.