Hired specialists can be found throughout the map in Fortnite, helping you complete various quests or get an advantage in battle. But this is a slightly new feature so some players are wondering where to find these specialists, how to hire them, and how to get them to do your bidding.
Where to find a specialist in Fortnite
The first thing you need to do is find a specialist. In Chapter 4 Season 2, you'll find eight hired specialists throughout the map. They are located in specific spots that don't change for the entirety of this season.
There are four categories of specialists:
Each of these categories of specialists have different skills so you will need to pick the one that will help you with the exact tasks you need completed. Once you select one specialist, head to them on the map. Remember to have between 200 and 250 gold bars ready to hire them when you arrive.
Here is where to find each specialist:
Garrison: At Watery Watch in the southwest corner of the map
Longshot: At Royal Ruin, west of The Citadel
Polar Patroller: By the frozen lake west of Brutal Bastion
Remedy: At Secluded Spire, southwest of Slappy Shores
Triage Trooper: South of Lonely Labs
Sludge: At Steamy Springs

Munitions Expert: At Breakwater Bay
Insight: At Cold Cavern, northwest of Brutal Bastion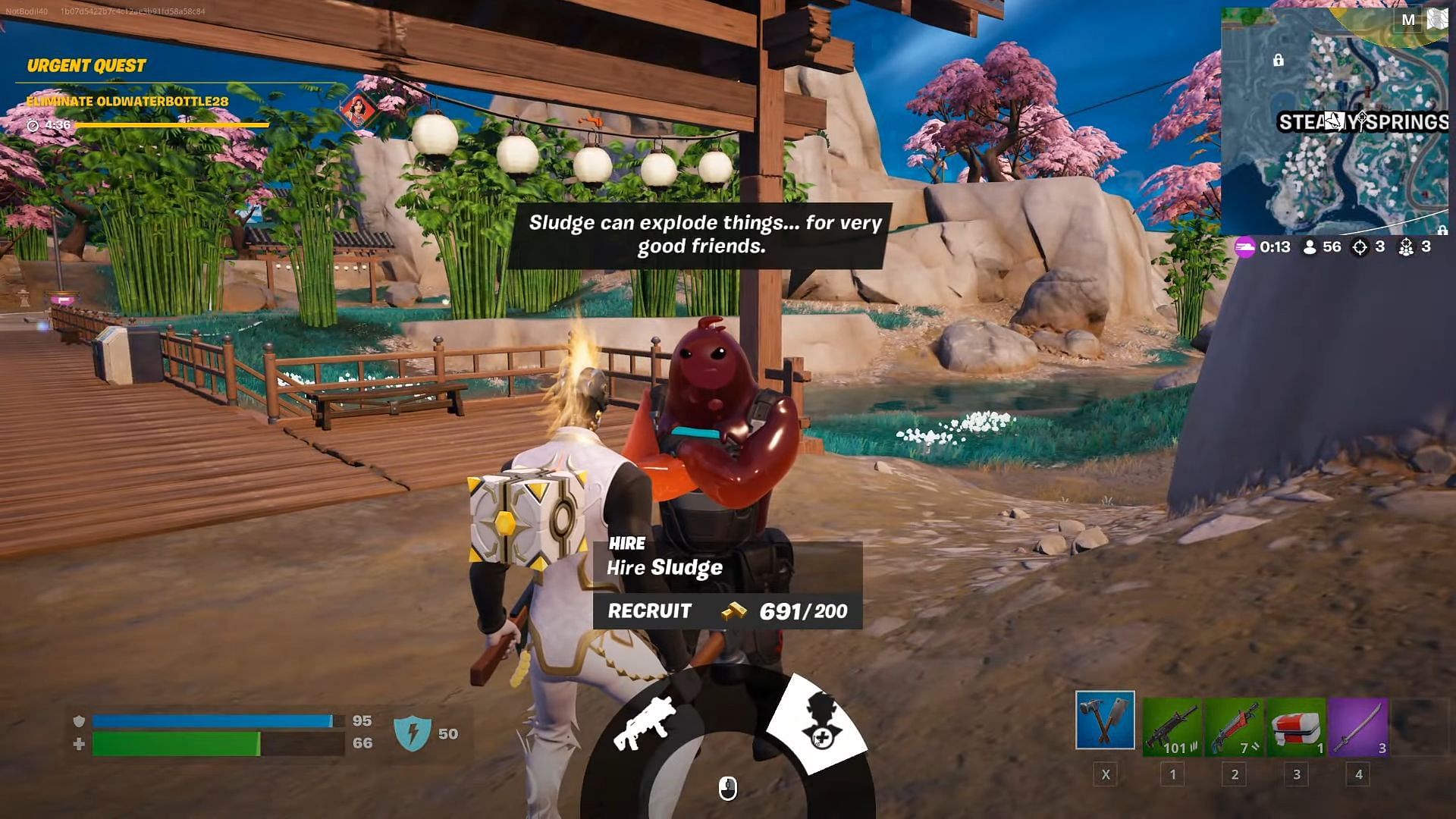 How to command a hired specialist
Once you have hired one of the above specialists, you need to give them their instructions. This can be done with a single button that varies based on your console:
PC: Middle mouse button
PlayStation: Left on the D-Pad
Xbox: Left on the D-Pad
By pressing these buttons, you will open a wheel of options. There are follower and requests:
Follower Comms:
Request Comms: 
Need Weapon
Need Meds
Need Shields