League of Legends
VALORANT
CS:GO
Overwatch
Call of Duty
Halo
DOTA 2
Apex Legends
Rocket League
Smash
The Fortnite Season 6 update has introduced a wide array of gameplay changes but perhaps none are more prevalent than the map alterations. Like with other seasons, Epic Games has changed the map and kept the trend of certain items only being available at the new locations. In Season 6, the tendency continues for the Mythic Spire Jumpboots.
The Spire is a brand new POI in Season 6 and resides dead-center in the Fortnite map. Players will instantly recognize it thanks to the tall spire structure that towers over the rest of the map. While it's certainly a cool-looking POI, it also offers players the Mythic Spire Jumpboots to help boost their gameplay. However, the process to earn the boots is somewhat difficult to pull off.
Acquiring the Mythic Spire Jumpboots in Fortnite
To start the quest of obtaining the jumpboots, players will need to fight one of the new Guardian NPC bosses. In total, there are six Guardians that players can fight across the map.
Each Guardian is located in a different corner of the map but all drop one key item, the Guardian Orb. Below, players can use the Season 6 map to ascertain the exact location of each Guardian.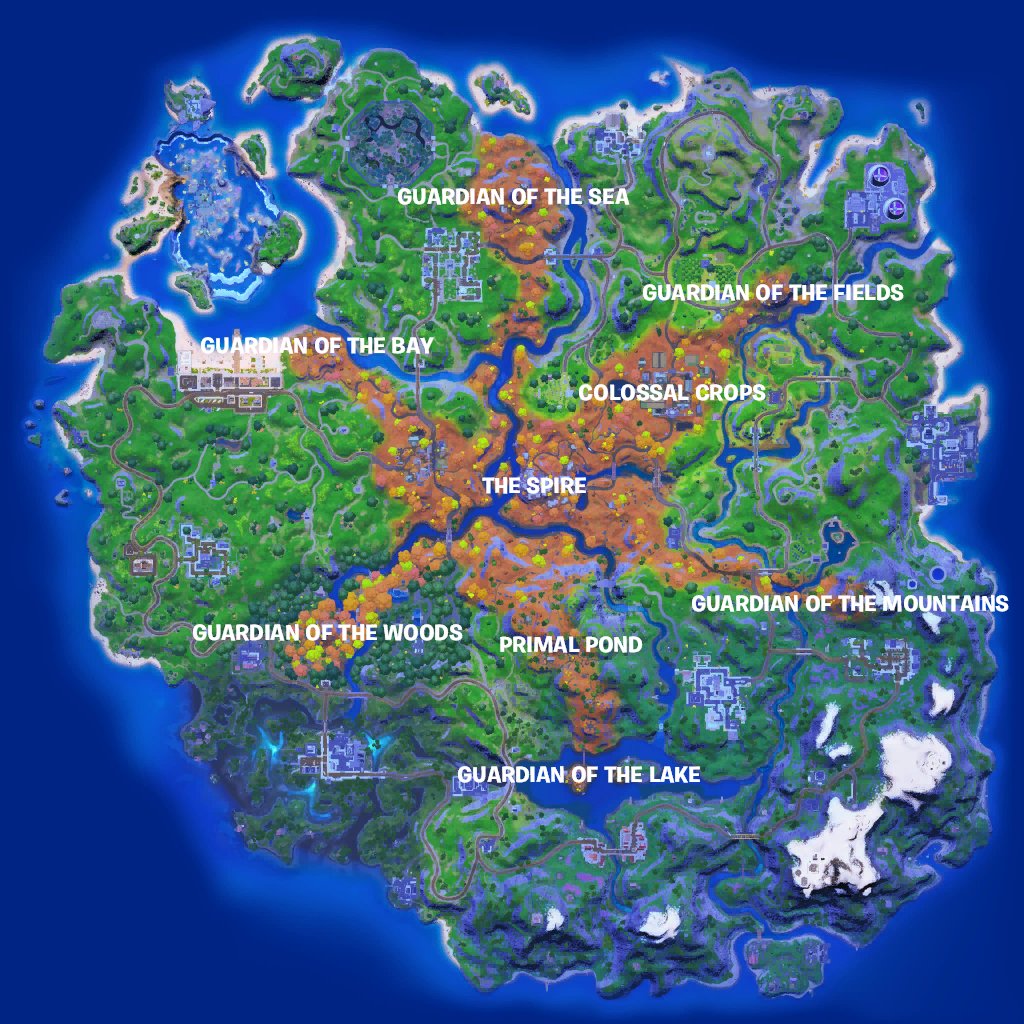 It does not matter which Guardian a player chooses but it would be wise to pick one that's closer to The Spire location. While not essential, players will need to carry the Guardian Orb to The Spire without being killed by an enemy. Needless to say, walking across the map is a tough task with a gun in hand but becomes almost impossible while carrying a huge object.
However, the orb does grant players extra jumping ability, so there is some benefit. Once the orb has been transported to The Spire, players need to insert it into the top of the spire itself. This is a tall task but it is worth it to acquire the Mythic Spire Jumpboots. YouTuber AFK_Bin demonstrated where to insert the orb in a recent video.
The boots grant players a double-jump, which avoids fall damage, and a triple-jump that deploys the glider. They should grant additional freedom and height advantages in Fortnite Season 6.

Joey Carr is a full-time writer for multiple esports and gaming websites. He has 6+ years of experience covering esports and traditional sporting events, including DreamHack Atlanta, Call of Duty Championships 2017, and Super Bowl 53.