League of Legends
VALORANT
CS:GO
Overwatch
Call of Duty
Halo
DOTA 2
Apex Legends
Rocket League
Smash
While Fortnite Chapter 2 – Season 4 is beginning to wind down, the challenges are not. Up until the last week, Epic Games will continue to release challenge sets that players can complete for XP. This XP could be vital in players' quest to reach level 100 or tier 100 on the Battle Pass. For Week 9, the tasks are a little bit tougher than last week, which weren't difficult whatsoever. However, there's still a level of easiness in this week's batch, which is great for players looking to earn XP. Here are the Fortnite Season 4 Week 9 challenges and how to complete them.
The Fortnite Season 4 Week 9 challenges
As always, the challenges released on Thursday morning Eastern time. This is also when the Week 8 set expired, so if you didn't get all of them done, you won't be able to complete them going forward. The same can be said for the Week 9 set, which will expire next Thursday.
If you want to complete them fast and easy, make sure to keep reading. For now, have a look at the Fortnite Season 4 Week 9 challenges.
Search Chests at Upstate New York (/07)
Eliminations at Lazy Lake (0/3)
Collect Metal from Slurpy Swamp
Catch fish at Heart Lake
Eliminate opponents by hitting them with vehicles
Drive a boat from The Fortilla to The Authority in less than 4 minutes (0/1)
Ride 20,000 meters in a vehicle (0/20,000)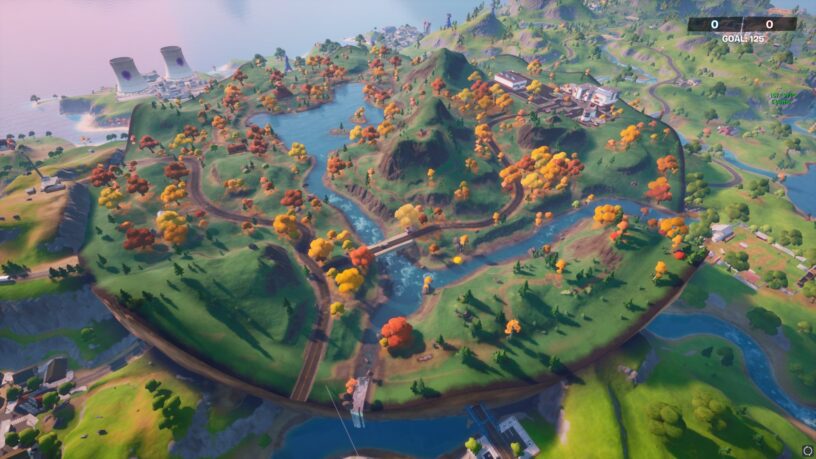 There seems to be an emphasis on cars in this batch, as two challenges require the use of them. However, those two tasks aren't too difficult and shouldn't require much attention at all. Although, what might be confusing at first glance is finding both Upstate New York and Heart Lake. Again though, these challenges aren't that tough, as all you need to do is head up to Stark Industries.
That's it for this week's challenge guide! Make sure to stay tuned to Daily Esports for all Fortnite news.

Joey Carr is a full-time writer for multiple esports and gaming websites. He has 6+ years of experience covering esports and traditional sporting events, including DreamHack Atlanta, Call of Duty Championships 2017, and Super Bowl 53.