League of Legends
VALORANT
CS:GO
Overwatch
Call of Duty
Halo
DOTA 2
Apex Legends
Rocket League
Smash
With a new week of Fortnite comes all-new challenges for the Battle Pass. Aside from the standard weekly challenges that have been in Fortnite since the beginning, there is another set of tasks related to everyone's favorite anti-hero, Deadpool. The Marvel character's hideout can be found within the lobby menu, and that is where you can access his challenges. For Week 3, players must find a plunger and destroy three toilets on the Fortnite island.
Where to find Deadpool's Plunger in Fortnite
For this first task, players don't need to go far. From the revamped in-game menu, head over to the character's hideout. This is where you access your weekly challenges, Battle Pass, and Deadpool's lair. If you don't know where the lair is, click on the gold vent that is on the right side of the room.
Once you're inside of Deadpool's hideout, click on the plunger that is lying on the ground. Once you've done that, part one of this challenge is complete, and we can move on to part two.
Toilet locations on the Season 2 map
For this task, you can choose to go about this two ways. To earn a completion, you need to destroy three toilets. However, there are dozens of toilets on the map. You can find stationary toilets in most bathrooms of houses in Pleasant Park, Salty Springs, etc. However, not every house has a bathroom, so you'll need to know which ones have toilets.
The second way to go about this is to destroy the blue Port-A-Potties, which can be found in huge clumps across the Fortnite map. You can only destroy one Port-A-Potty in each location, though, meaning you'll have to do a bit of traversing. Below, we've mapped out a route that contains three locations with Port-A-Potties.
Simply destroy one Port-A-Potty at each of the above locations, and then the Week 3 Deadpool challenge will be complete! You won't receive the actual skin, unfortunately, but you will unlock the "Wade" Spray, which is a subtle nod to Deadpool's real name.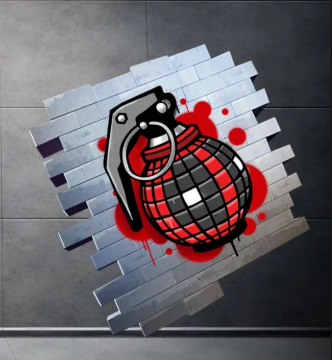 Next week will bring more Deadpool challenges, so stay tuned to Daily Esports for more guides and Fortnite news.

Joey Carr is a full-time writer for multiple esports and gaming websites. He has 6+ years of experience covering esports and traditional sporting events, including DreamHack Atlanta, Call of Duty Championships 2017, and Super Bowl 53.