If you are progressing through the Black Mous Faction's mission list in Call of Duty DMZ, then you likely have come across a Tier 2 mission called Crash Down.
This mission only has two objectives for players to complete, but those tasks can be confusing for those who might not know where to look to finish them. Players will have to find a certain area on the Al Mazrah map and then go to Sattiq Cave Complex afterward.
If you have been struggling to complete the Crash Down mission in DMZ, then you have to come to the right place.
Completing the Crash Down mission in DMZ
For starters, the first objective in Crash Down is to visit a specific crash site on Al Mazrah. Players are given a general area to search, but other than that, they are left in the dark. Luckily, players can complete this mission in a single location, as the crash site they are looking for is right in the center of Sattiq Cave Complex.
This is where players need to go to complete the second objective. To visit the crash site, go to the location seen in the map screenshot below.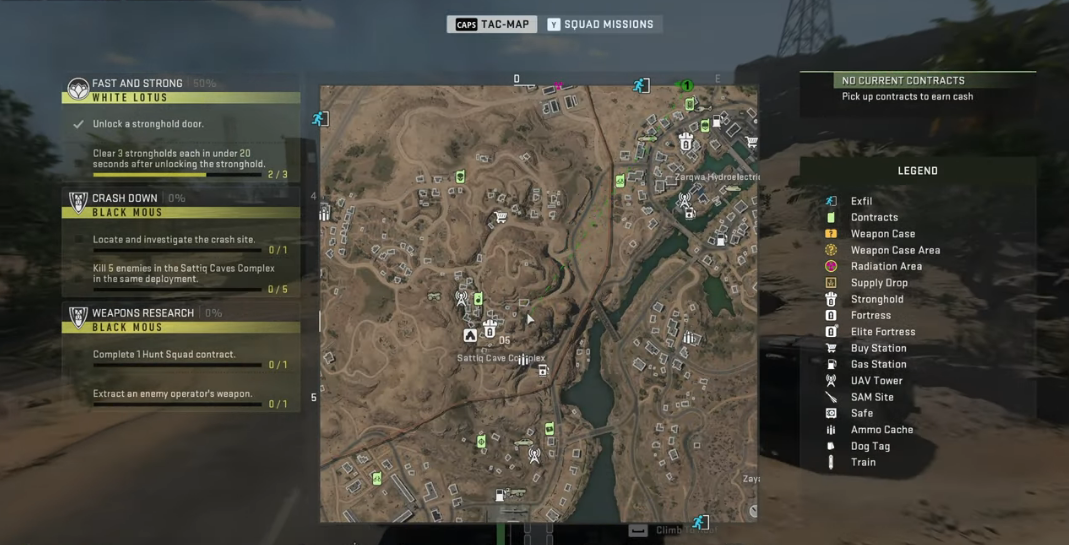 At this crashed plane, all players need to do is visit it, and the first objective in Crash Down will be marked as complete. Then, once players do that, all they have left to do is kill five enemy soldiers in Sattiq Cave Complex, which is directly west of them.
Simply walk over to the location, find five enemy AI soldiers, kill them, and then get to an extraction point. The Crash Down mission will then be finished, and you can now move on in the Black Mous Faction mission list.
About the Author
Joey Carr is a full-time writer for multiple esports and gaming websites. He has 6+ years of experience covering esports and traditional sporting events, including DreamHack Atlanta, Call of Duty Championships 2017, and Super Bowl 53.