The trend in Fortnite Season 8 seems to be Epic Games adding new characters in the form of NPCs with every weekly update. The two newest NPCs coming to Fortnite Season 8 are Nitehare and Raven. Both are longtime skins in the battle royale but Raven is one of the most iconic Epic Games creations.
Released early in Chapter 1, Raven was instantly a fan-favorite skin. It's had several variants in Fortnite but the original skin is still popular to this day. It only makes sense for Epic Games to reintroduce Raven as an NPC in the newest season. Like the other characters that are on the island, Raven has a new set of Punchcard quests for players to complete for Battle Pass XP. Players can see what those quests entail below.
Raven's Punchcard quests in Fortnite Season 8
Raven has five Punchcard quests in Fortnite. Players can start their questline, called "Dark Series," by interacting with them on the island. Once that happens, players can begin completing the Punchcard quests for 30,000 XP each. The XP system changed with the recent v18.10 update, so players now receive more XP for completing the tasks.
The full set of Raven's Punchcard quests are viewable below.
Destroy Sideways Rocks
Launch from a Corruption Vent in The Sideways
Eliminate Cube Monsters in The Sideways 15 seconds after gliding
Get headshots from above
Destroy chests with a harvesting tool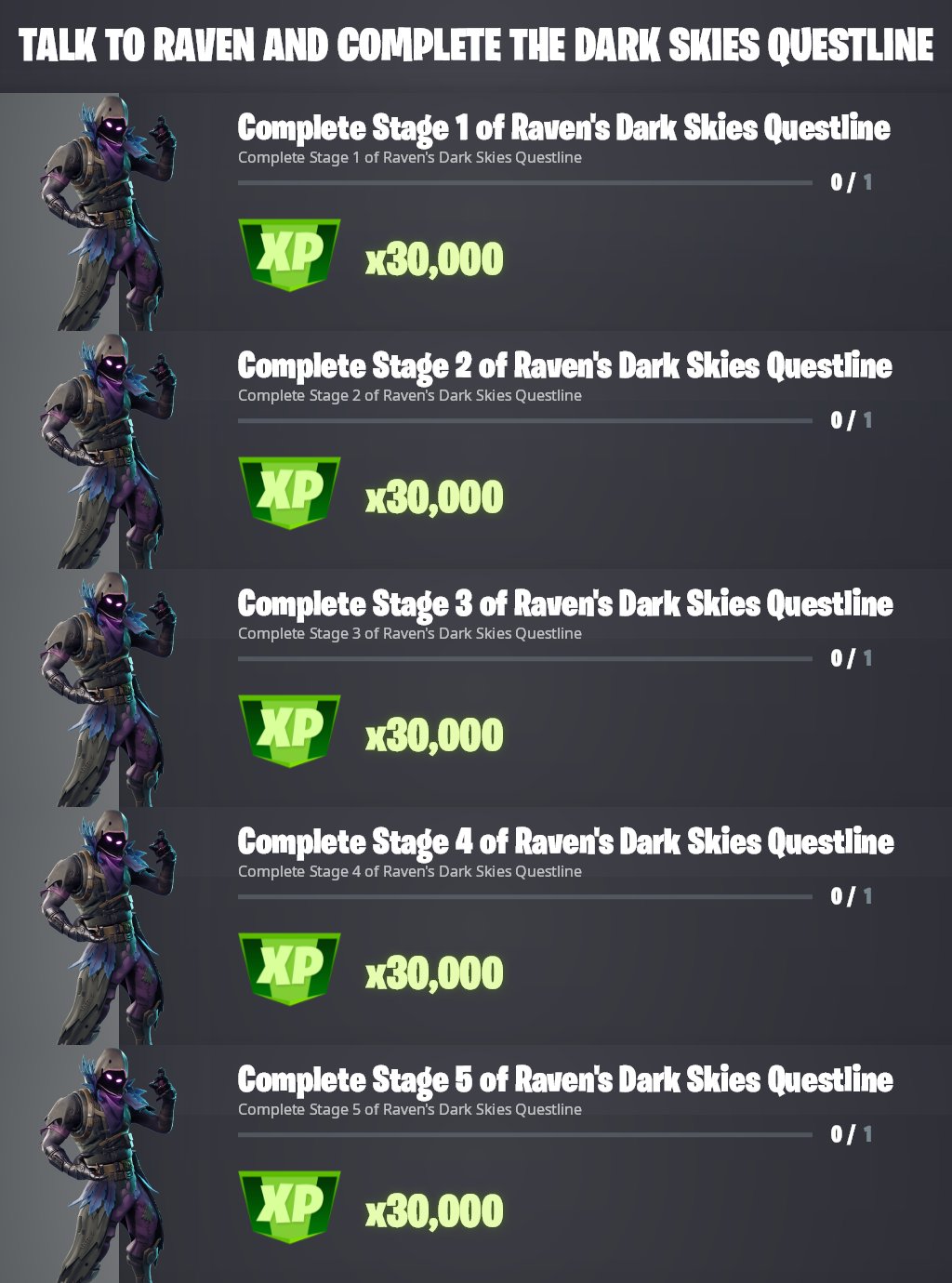 As players can see, the first three challenges in the set are fairly difficult. The last two, however, are much easier by comparison. If players are confused by how to complete the first three tasks, there's not a reason to worry. Upcomer will release challenge guides for the tougher Punchcard quests in this week of Fortnite. This will help expedite the process of players earning valuable Battle Pass XP in Season 8.
Joey Carr is a full-time writer for multiple esports and gaming websites. He has 6+ years of experience covering esports and traditional sporting events, including DreamHack Atlanta, Call of Duty Championships 2017, and Super Bowl 53.