League of Legends
VALORANT
CS:GO
Overwatch
Call of Duty
Halo
DOTA 2
Apex Legends
Rocket League
Smash
The upcoming VALORANT Championship Tour Stage 3 Challengers 2 is set to begin in just a few days. 
On July 22 each team that failed to qualify in the Challengers 1 qualifier will get another shot, but there is some strict competition. The bracket for the tournament, which has previously been hidden from the public, has been released to professional players and teams involved in the event. 
The first round will see teams such as T1 face off against Spectral Esports Purple and Cloud9 Blue play EvolvedGamers. Both T1 and Cloud9 failed to qualify for Challengers 1 following defeats to Envy and Rise respectively. 
Full bracket: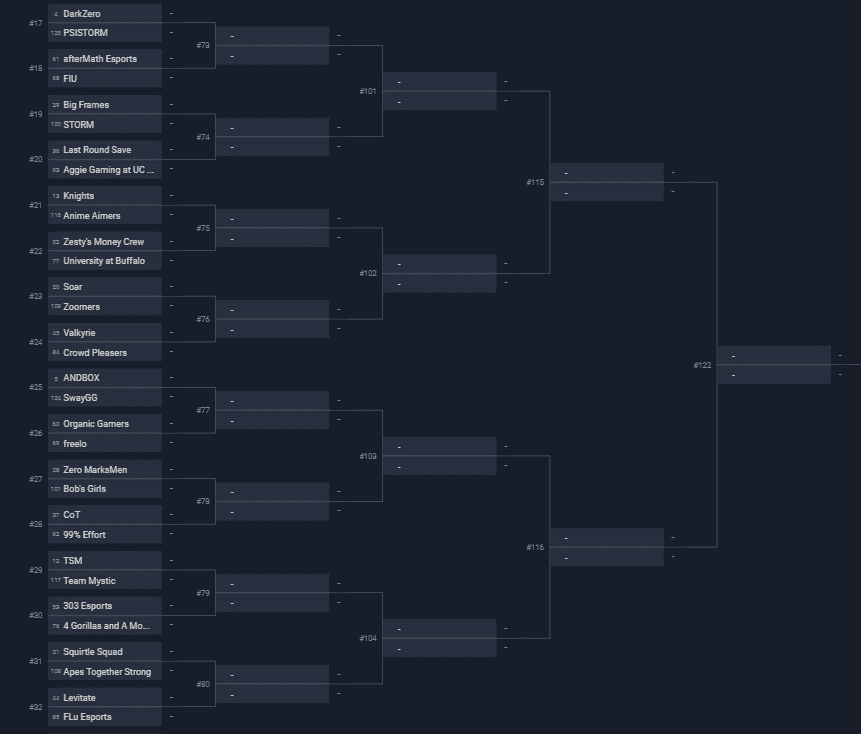 This story is breaking.