League of Legends
VALORANT
CS:GO
Overwatch
Call of Duty
Halo
DOTA 2
Apex Legends
Rocket League
Smash
Following months of qualifier after qualifier (after an even bigger qualifier), we've reached the end of summer and its final destination: VALORANT Masters Berlin.
There will be 15 of the best teams in the world from seven regions (after Bren Esports' visa issues) that embark to Germany to capture the trophy and automatic qualification to the upcoming world championship. As a bonus, the winning team will also secure an extra spot at Champions, for their respective region.
As we count down to curtain opening in Berlin, I will guide you through each of the 15 teams vying for masters victory about their roster, map pool and the burning questions surrounding them.
G2 Esports starting lineup
Cista "keloqz" Wassim (France)
Agents played (past 60 days): Jett (15), Skye (3), Sage (2), Reyna (1)
Signature agent: Jett
Stats on Jett (past 60 days):
228.5 Average Combat Score
0.96 Kill:Death ratio
0.78 Kills Per Round
+14 First Kills-to-First Deaths (76 FK, 62 FD)
Žygimantas "nukkye" Chmieliauskas (Lithuania)
Agents played (past 60 days): Raze (13), Reyna (4), Sage (4)
Signature agent: Raze
Stats on Raze (past 60 days):
242.9 ACS
1.15 K:D
0.83 KPR
+6 First Kills-to-First Deaths (29 FK, 23 FD)
Oscar "Mixwell" Cañellas (Spain)
Agents played (past 60 days): Viper (10), Skye (6), Killjoy (3), Sage (1), Cypher (1)
Signature agent: Viper
Stats on Viper (past 60 days):
186.7 ACS
0.88 K:D
0.65 KPR
Auni "AvovA" Chahade (Denmark)
Agents played (past 60 days): Omen (8), Sage (6), Astra (4), Brimstone (3)
Signature agent: Omen
Stats on Omen (past 60 days):
179.0 ACS
1.04 K:D
0.69 KPR
Jose Luis "koldamenta" Aranguren Herrero (Spain)
Agents played (past 60 days): Sova (15), Skye (3), Cypher (1), Sage (1), Killjoy (1)
Signature agent: Sova
Stats on Sova (past 60 days):
174.3 ACS
0.81 K:D
0.57 KPR
Stage 3 Map Pool
Split: 1-0, 100% (43% Attack Round Win, 83% Defense Round Win)
Breeze: 3-1, 75% (64% ATK, 47% DEF)
Ascent: 7-3, 70% (60% ATK, 58% DEF)
Icebox: 8-4, 66% (62% ATK, 51% DEF)
Haven: 4-2, 66% (58% ATK, 52% DEF)
Bind: 6-4, 60% (56% ATK, 48% DEF)
My player to watch: nukkye
Since the beginning of Europe's foray into VALORANT, nukkye has been one of the continent's premier attacking players. On Team Heretics, he won the first major trophy in European VALORANT, First Strike, defeating his current organization in the semifinals en route to a 3-1 win over SUMN FC (now Fnatic) in the final.
As one of (if not) the best Raze player globally, nukkye bucks the idea of what it means to have the Brazilian explosives expert as a calling card. Whereas other players rely on their instincts and pure mechanics to take over on Raze, the Lithuanian ace is far more surgical and cerebral with his play, getting every last inch out of her extensive kit of goodies.
G2 are a team with a lot of brains, but at times they miss the mark when it comes to brawn. SuperMassive Blaze exposed them a bit in the EMEA qualifiers by running them over in pure aim duels. Keloqz, G2's young primary Jett, has had some highlight games but struggled in those games where nothing went right for the team.
For the Samurai to advance onward in the tournament, nukkye will need to be that consistent carry he's been since Heretics and continues to be on G2.
The big question going into Berlin is: What version of G2 will we see once the tournament begins?
Out of all 15 competing teams in Berlin, G2 might be the most divisive on their actual strength compared to the rest of the field.
After the European qualifiers that led to the all-out brawl of the EMEA playoffs, G2 seemed primed to lead the charge in challenging for a title at Masters. Yet, following that battle royal of a playoff, G2 limped into Berlin as the No. 4 seed, a clear margin behind the top three teams in the region.
To make things even dicier, they're in a group with Sentinels and an F4Q squad that has the capability of upsetting anyone under the right circumstances. But koldamenta joined to be the ultimate brain on a roster filled with intelligent players, so G2 should be ready for the onslaught of aggression from South Korea's second seed if adequately prepared.
In Berlin, G2 should be aiming for: memorable matches with the Sentinels and a playoff berth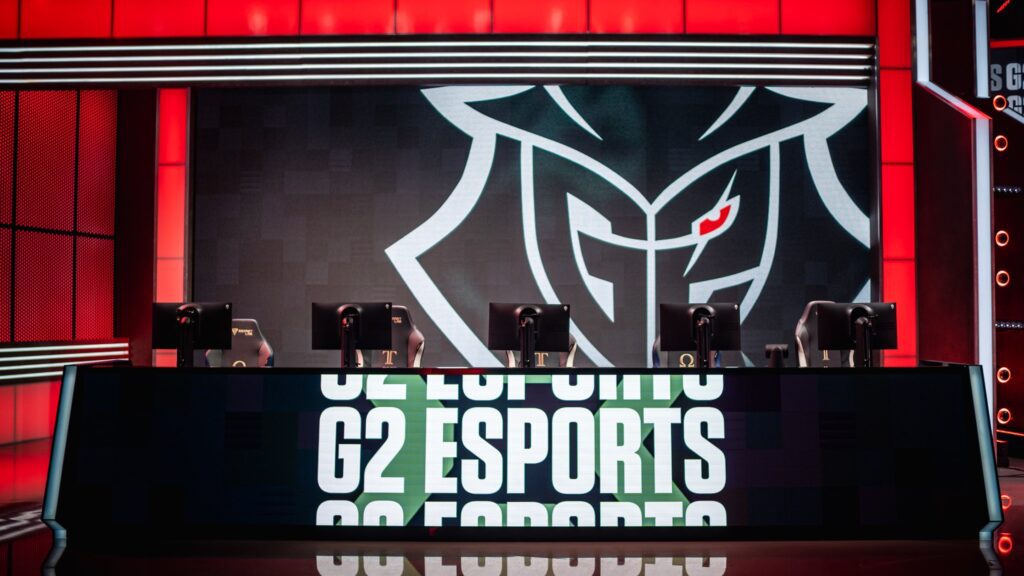 The rivalry between G2 and Sentinels has reached a fever pitch on social media. Before the groups even came to be, the two teams were jawing back and forth on Twitter, with the organization's owners even getting into the mix.
Bren's absence from the event due to travel restrictions has also guaranteed two best-of-threes between the squabbling squads. G2's real mission will be to upend F4Q and secure a slot into the eight-team bracket, but reigniting the enthusiasm around the team with close matches (or even a win) over Sentinels would do wonders for the organization.
If they do take a match away from Sentinels, G2 founder Carlos "ocelote" Rodríguez Santiago might even get banned from Twitter for excessive celebration.
All stats for this article provided by vlr.gg
Tyler Erzberger is entering a decade of covering esports. When not traveling around the world telling stories about people shouting over video games, he's probably arguing with an anime avatar on Twitter about North American esports.