League of Legends
VALORANT
CS:GO
Overwatch
Call of Duty
Halo
DOTA 2
Apex Legends
Rocket League
Smash
EA Sports has announced the introduction of FUT Heroes in FIFA 22 Ultimate Team. The FUT Heroes features football's most memorable players with remarkable careers. These heroes will have unique league-specific chemistry tied to their hero moment, allowing a green Club link to any player within the same league. They will also be linked by nation. This new addition will give players new ways to build their dream squad and replicate some of football's popular memories in FUT 22.
Revealed FUT Heroes in FIFA 22 so far
Tim Cahill
The Australian striker who also played as an attacking midfielder will be among the FUT Heroes in FIFA 22. Cahill began his senior career in Millwall before moving to Everton in 2004 where he scored 56 goals for the club. While an 85 rated Cahill may not be the solution for your team, he could come in handy for headers. His heading technique as well as the wide range of finishes he offers makes him one for players to pack.
Mario Gomez
The German striker also joins the list of FUT Heroes in FIFA 22. Mario Gomez spent most of his playing career in Germany with VfB Stuttgart. He notched a total of 231 goals throughout his career with different clubs. Gomez is greatly remembered for the goal that brought Stuttgart their third Bundesliga title.
Jorge Campos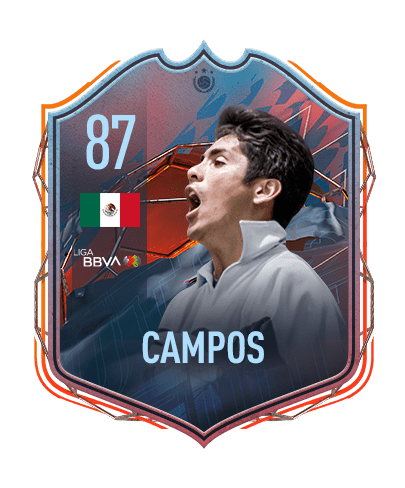 The Mexican sweeper-keeper was a highly successful figure throughout the '90s. He went to three World Cups with his country and often played as a striker when needed. Campos' agility in the goal post and feet saves also made him a rare talent in that era. In 1991, he helped his team keep a clean shit to win the League title.
Robbie Keane
The Irish forward made his mark in the Premier League with clubs like Wolverhampton Wanderers, Tottenham Hotspur and Liverpool. During his time in the Premier League, he scored over 120 goals. He is best remembered for helping Spurs win the League cup in 2008.
Other FUT 1 Heroes in FIFA 22 include:
Abedi Ayew Pele (Ghana, Ligue 1 Uber Eats)
Sami Al-Jaber (Saudi Arabia, MBS Pro League)
Fernando Morientes ( Spain, LaLiga Santander)
Clint Dempsey (United States of America, MLS)
Additionally, EA has stated that more heroes will be released in August. FIFA players can now pre-order the FIFA 22 Ultimate Edition before the end of August 11 to get an untradeable FUT Heroes player.

Jimoh Rashidat is a freelance esports writer with over two years of experience. She covers FIFA, League of Legends and general gaming content.