League of Legends
VALORANT
CS:GO
Overwatch
Call of Duty
Halo
DOTA 2
Apex Legends
Rocket League
Smash
It appears that Fortnite Chapter 2 – Season 1 is finally coming to a close for good. While we received an updated release date for Season 2 from Epic Games, we hadn't seen or heard anything since then. However, now, there are multiple teasers in-game and even out in the world. From posters in famous cities to an updated Twitter page to in-game changes, there's a lot to go over for Season 2, especially involving gold.
Is gold the theme for Fortnite Season 2?
Last week, we reported on the images of gold furniture in the PC files of Fortnite. Dataminers dug around and pulled some props that were covered in gold, leading some to believe it was going to be the fourth material. Although, this was somewhat debunked by other dataminers, saying this didn't look like a possibility.
Well, fast-forward to now, and those same data-miners are rethinking their original thought. As of right now, the official Fortnite Twitter has a gold theme with a new profile picture and header. Also, there are now gold props in various houses and buildings in Fortnite itself.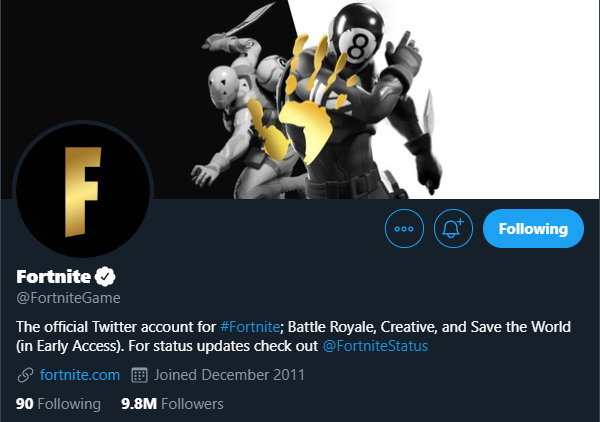 Stage 1 of the Eye Land Lodge has started, gold couches, toilets, and other things can be seen in-game now!

Images: @fishyydafish pic.twitter.com/4nUdXHcphm

— iFireMonkey (@iFireMonkey) February 16, 2020
This clearly matches up with the gold props that were discovered in the files of the game. However, what's new is the gold handprint that we see in the header. Before today, we'd never seen that in Fortnite. The header isn't the only place that this handprint appears though.
In posters and screens all across the world, we can see this same handprint.
For those who were sleeping, fortnite is teasing the next seasons in some countries ob some billboards, there's a phone number too and when you call it, it translates to this (thanks to @FlakesPower):

– Yes sir.
– The agents were called.
– Card to access the safe purchased. pic.twitter.com/TCe7cugGUe

— HYPEX (@HYPEX) February 16, 2020
Of course, fans quickly called the number that appeared on the screen. According to @HYPEX, the number states three different lines before hanging up the phone, which can be seen in the tweet above. No one quite knows what this means as of yet, though there are some guesses.
Theories for Season 2
One of the biggest theories is that Season 2 will have to do with King Midas from Greek mythology. King Midas has the ability to turn anything he touches into gold, which would match the theme for Season 2. Another corresponding theory is that a special agent, "Meowscles," is doing something with Oro, a skeleton who is said to possess the ability of King Midas.
What if this file is actually Agent Meowscles folder, and the cat is investigating or letting free Oro, the skeleton who is believed to have the ability of Midas Touch, turning what he touches to gold. The teasers could be hinting towards the storyline that connects to S2.

[2/2]

— iFireMonkey (@iFireMonkey) February 16, 2020
Currently, no one knows for sure what's going to happen in Season 2. However, when someone does know something, we'll be sure to let you know here at Daily Esports.

Joey Carr is a full-time writer for multiple esports and gaming websites. He has 6+ years of experience covering esports and traditional sporting events, including DreamHack Atlanta, Call of Duty Championships 2017, and Super Bowl 53.