League of Legends
VALORANT
CS:GO
Overwatch
Call of Duty
Halo
DOTA 2
Apex Legends
Rocket League
Smash
Fortnite has added brand new cosmetics inspired by Street Fighter's Blanka and Sakura. The new outfits are commemorating 35 years of Street Fighter. The popular fighting game was first released in August 1987.
The outfits and accessories will become in available in the item shop at 8 p.m. ET on Thursday. The date will also be marked by the Blanka & Sakura Cup, an in-game tournament where players can compete to earn a special loading screen.
A Street Fighter fan favorite, Blanka first appeared in Street Fighter II. The cosmetics for Blanka include two outfits: a default Blanka Outfit and the alt Blanka Delgado. The skins come with a built-in backflip emote. The Blanka cosmetics also include a Blanka-Chan Back Bling and a Tropical Hazard Kebab Pickaxe.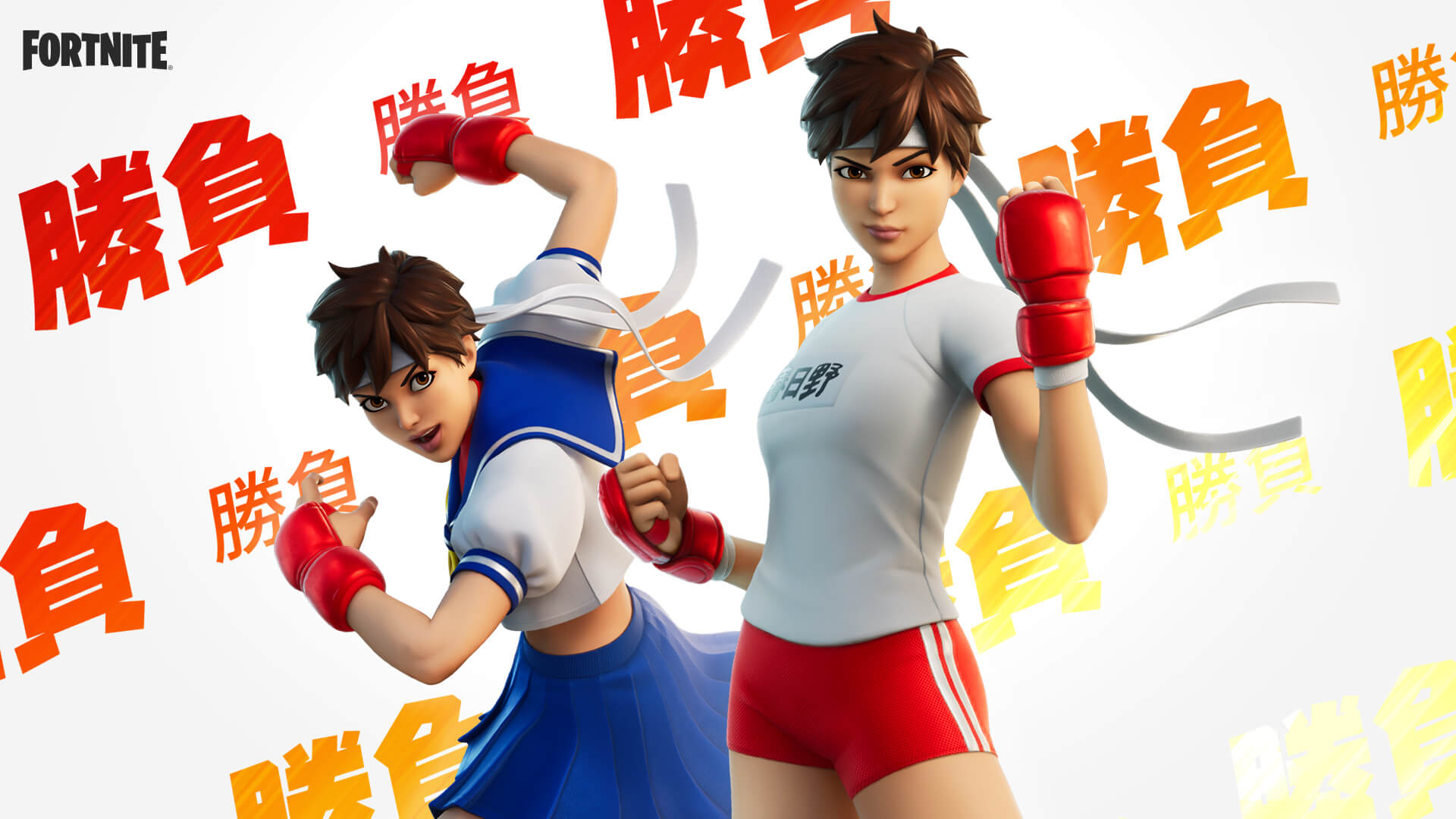 For Sakura, players can expect a similar treatment. The Sakura Outfit also comes with the Sakura Gym skin inspired by her alt in Street Fighter IV. The outfit's built-in emote is Sakura's Victory Sway. The full outfit also includes the Hanakaze Claw Back Bling. Finally, there's the Fighting Tournament Trophy Pickaxe and the Kayari Buta Glider.
Blanka and Sakura are not the first characters from the Street Fighter franchise to make the jump to Fortnite. Epic added outfits for Chun-Li and Ryu all the way back in February 2021.
Fortnite x Street Fighter: Blanka & Sakura Cup
As is the tradition with big new cosmetic drops in Fortnite, the date will be marked by an in-game tournament, the Blanka & Sakura Cup. The tournament will actually be split between the mobile-only Zero Build Duos Cup on Wednesday and an all-platforms Battle Royale Duos Cup on Thursday. The top players in the cup for each region will unlock the Bonus Stage Loading Screen.
Further details about the Blanka & Sakura Cup are available here.
Coby Zucker is Upcomer's resident CS:GO writer. He's also played League of Legends at the collegiate level and is a frequent visitor in TFT Challenger Elo. He's a firm believer that Toronto should be the next big esports hub city.