FIFA 18 has been a make-or-break game for EA Sports. They had to deliver in all departments to keep their core player base coming back. In this year in review, I'll evaluate the positives and negatives of each mode as well as their content and gameplay.
The Journey
The Journey was in its second season in FIFA 18. This mode was a welcomed addition when it was introduced in FIFA 17. However, players are now blaming The Journey for the lack of development in Pro Clubs and Career Mode, which you can find more details about here. Therefore, The Journey most likely suffered in terms of players.
I personally really enjoyed The Journey. I feel that it is a moderately challenging mode that adds a new aspect to FIFA. The fact that I could jump into this mode after playing Ultimate Team is great. It is far more relaxing, as well as a more laid-back game mode.
The Journey is also gripping. The way in which they told the story is great and allows every kind of FIFA player to enjoy it. The storyline in this year's game was far better than last season's. It followed Alex Hunter as he went through all the trials and tribulations of a footballer. This included things such as big money moves, decision making, and injuries. I am looking forward to the final season of The Journey in FIFA 19 and feel that they did a good job in this mode during the FIFA 18 season.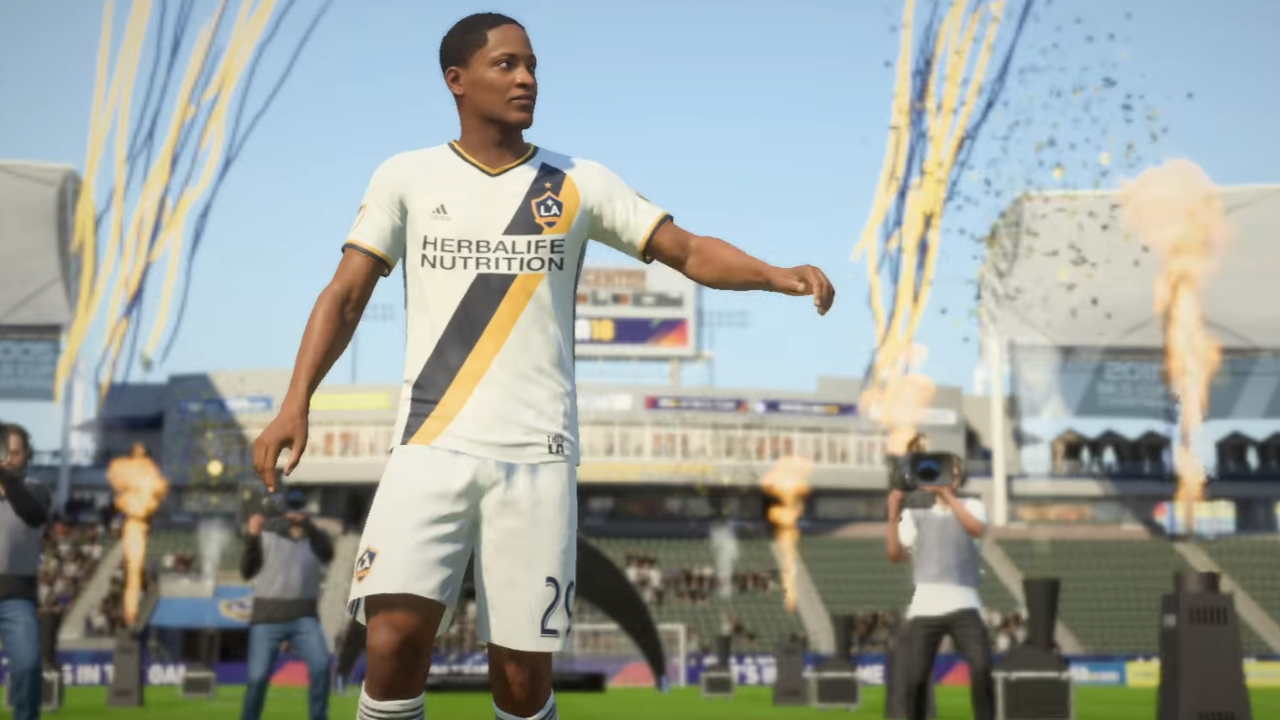 Career Mode
This mode is widely supported by a lot of the community, but the features are not quite where they need to be in terms of quantity yet. As discussed in a previous article, Career Mode lacks the features some previous games had, and this is due to the introduction of new modes that are a priority for EA. However, Career Mode is a great simulation, specifically if you are competing in a licensed league such as the Premier League. This allows for a realistic experience where you visit each stadium and see every player in their realistic forms.
Like myself, a lot of players turn to Career Mode when Ultimate Team dies out in July/August. I can positively say that this is a great way to fill the gap between the game dying in July to the release of the new game in September.
As you are playing against the AI, gameplay is different in Career Mode. However, you can determine the pace and type of gameplay as you are not competing against a difficult opponent. This mode has so much potential in terms of features and ways to manage the club. Hopefully, FIFA 19 includes some more improvements to these small areas in need of updates. If not now, the cry out for development will surely trigger some sort of update in FIFA 20.
Ultimate Team
Since Ultimate Team is the mode I played the most throughout FIFA 18 and there's a lot of ground to cover, this section will be split up into different categories.
Content
The content for FIFA 18 Ultimate Team was great. The number of different items that were released kept the game alive for a long time. Things such as Squad Builder Challenges (SBC) and weekly competitions such as FUT Champions and Squad Battles ensure players have something to do all year round. In addition to this, monthly items such as Player of the Month cards are a great way for limited-edition items to be introduced, as well as a good way for people to make a profit in the game.
Finally, Icons are a good addition to FIFA, however, most of the Icons are unobtainable due to ridiculous prices on the transfer market and difficult requirements for SBCs. Icons are fun when you can actually get them, but they also need to be distributed in a quicker and more efficient manner. During FIFA 18, Icons such as Ronaldinho and R9 Ronaldo were not introduced until the middle-end section of the FIFA cycle, meaning that many players were not playing to get these items. Also, if they were playing, it was likely that they couldn't afford the Icon items.
Competition
The competition in FIFA 18 was good, whether it was competitive FUT Champions or Squad Battle leaderboards. The developers provided a platform for players to showcase their talent. A good example of this was DHTekKz, who won the first FIFA 18 event at the age of 16. He took home $22,000! However, the stress that FUT Champions causes on a casual player can easily turn someone away from playing FUT altogether. The format must change for FIFA 19 to allow players to compete in this mode whilst having fun. Even content creators such as Nick28T cannot stand to play all 40 games each weekend, and they get paid for it!
In addition to this, the Daily Knockout Tournaments (the gateway to FUT Champions) is constantly filled with players who are already qualified. One thing that frustrated me at the start of the game was playing the daily knockout tournament to be beaten by someone in the final. After messaging this person, I later found out that they had already qualified and were playing for fun. This happened too many times and was thankfully monitored and fixed by EA. Reasons like this stop players from getting access to all modes. Hopefully, this will be fixed with the introduction of Division Rivals in FIFA 19.
Promotions
I personally feel that the promotions for FIFA 18 were not enticing, but lackluster. FIFA 17 had great promotions from the Halloween promotion with new items, all the way through to FUTTIES. FUTTIES is a fan-voted collection of items that are released at the dying stages of the game. However, FIFA 18 was littered with the exact same promotions with the same content, besides the World Cup content, which was expected. I would like to see EA put more thought and creativity into their promotions for the next game. Also, some items that would want to make more players play the game.
Additions like daily SBCs and Team of the Season were not advertised correctly. I did not play Ultimate Team after December as I was not notified about the promotions that were in the game. EA needs to notify their core player base of these offers, which may bring some people back to the game.
Gameplay
The gameplay in FIFA is known to change day-in-day-out. Some figures in the community say that the FIFA feels like a different game from one day to another. This is something that needs to be changed going into next season. As some professional players said, the gameplay at tournaments is completely different to the gameplay that they qualify on. This has been a huge topic to talk about. As a somewhat casual FIFA player, I did not put myself through FUT Champions, but apparently, it was very slow. I personally found the gameplay good when playing Online Divisions and Draft, but FUT Champions and Daily Knockout Tournaments are a different story. For FIFA to be taken seriously in a competitive scene, it must have a consistent and reliable foundation.
World Cup Mode
The World Cup Mode was a great hit with its first edition in FIFA 14. EA Sports somehow managed to make it worse four years on. This game mode was a re-skin of the 2014 model with Squad Builder Challenges implemented. There were no outstanding features that allowed FIFA to be relevant during this time of the year. With the licensing of UEFA now in FIFA, hopefully we can get a better game mode for the European Championships in 2020.
Pro Clubs
You will notice that I did not review Pro Clubs in this article. This is due to the lack of any features and updates since the previous years in this game mode. It has so much potential but is ultimately ignored by EA. I played two hours at launch and have not touched it since. The game mode had a huge wave of cheaters and people exploiting the game to make their player the highest rated. After four months of outcry from the Pro Clubs community, EA finally fixed this glitch. Pro Clubs will be lucky to get an update in FIFA 19 as EA seem to have ignored it once again this coming year. With no trailers or leaks about any development outside of Kick-off and Ultimate Team, the Pro Clubs community will once again be disappointed.
To conclude, FIFA has been a win and a loss for EA Sports. There are some major parts that need to be updated for the coming year. However, FIFA 18 has mostly been a pleasure to play, along with most other FIFA titles. Did you enjoy FIFA 18? We'd love to hear from you in the comment section.