League of Legends
VALORANT
CS:GO
Overwatch
Call of Duty
Halo
DOTA 2
Apex Legends
Rocket League
Smash
The Chaos Theory Collection event is now live in Apex Legends for Xbox, PlayStation and PC. Nintendo Switch users will receive the event later tonight when the official port releases in the E-Shop.
This is the second major event Season eight has seen. However, Chaos Theory introduces much more content than the anniversary event. There's a new Town Takeover, playlist, item and addition to each player's inventory. Of course, there are also dozens of skins and the coveted Heirloom for Bangalore up for grabs as well.
New content in the Apex Legends Chaos Theory event
The biggest piece of content included with the new event is the Town Takeover involving Caustic. Replacing the Water Treatment center on Kings Canyon, Caustic has transformed the location into a site for his deadly experiments.
Players, or "test subjects," can explore the location and discover that they can drain liquid from the vats in the middle of the facility. This will temporarily open cages that hold four gold loot items. Players must make sure to be fast though, as the cages close fairly quickly.
For the LTM aficionados, Respawn Entertainment is introducing a new mode called "Ring Fury." This mode sees multiple Ring Flares appear on the Kings Canyon map. Ring Flares are temporary ring pockets that deal the same amount of damage as the current ring's level.
Players are given a short warning before a Ring Flare appears, but if they can't get out in time, they can use a new item called "Heat Shields."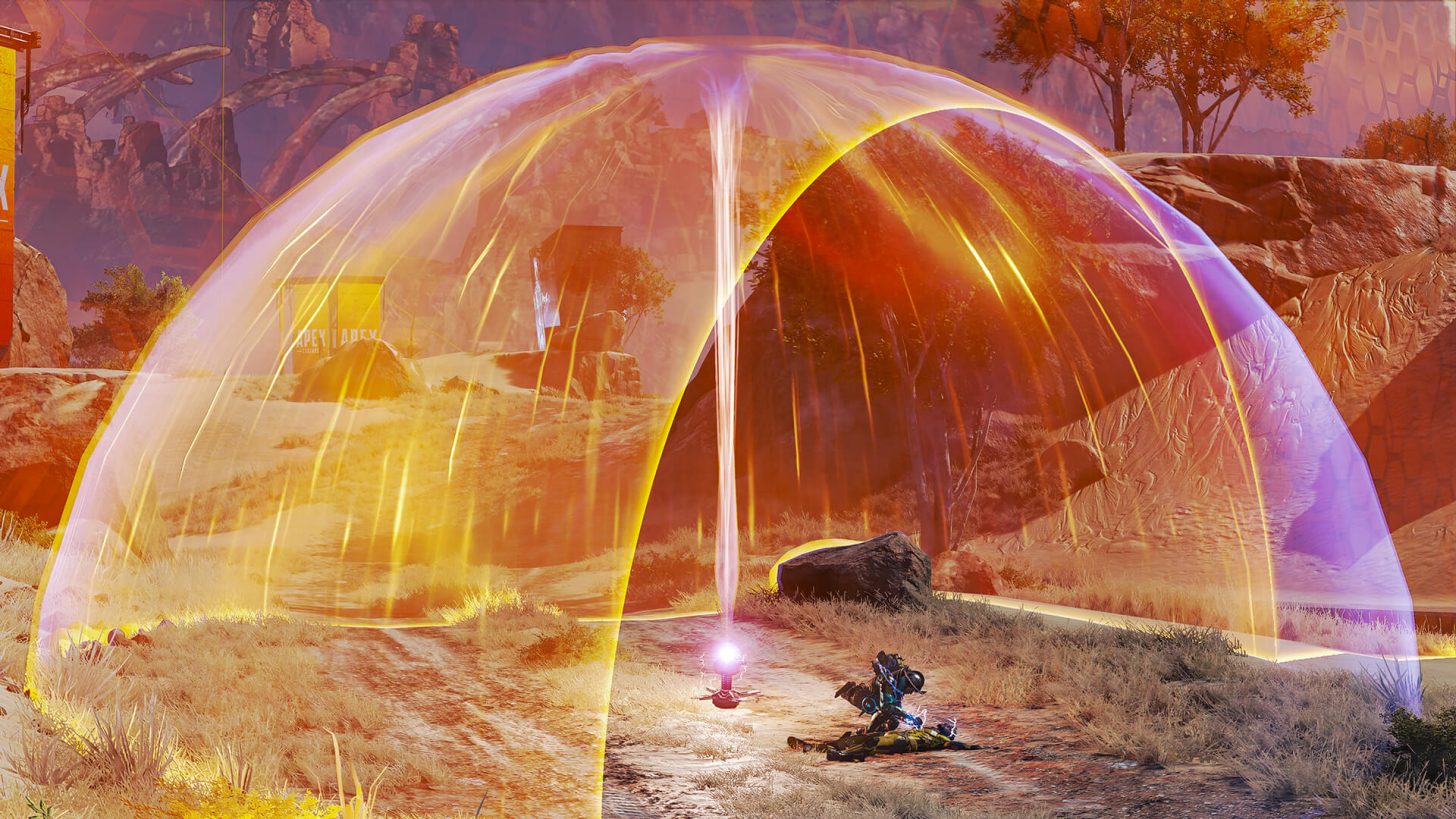 Given to every player at the start of a match, Heat Shields act like Gibraltar's dome. It lasts a temporary amount of time but shields players from all outside damage. Also, if you're inside of the Ring, the speed of healing items is increased by 50 percent, and revive speed is increased by 25 percent. The items also don't take up any inventory space, as they're placed in the new Survival Slot.
For now, Heat Shields are only available in Ring Fury but, after Chaos Theory ends, they will remain in Apex Legends as standard ground loot.
The Chaos Theory Collection event is live in Apex Legends until March 23. Players have until then to play Ring Fury, unlock event skins and maybe even gain access to Bangalore's Heirloom weapon.

Joey Carr is a full-time writer for multiple esports and gaming websites. He has 6+ years of experience covering esports and traditional sporting events, including DreamHack Atlanta, Call of Duty Championships 2017, and Super Bowl 53.