League of Legends
VALORANT
CS:GO
Overwatch
Call of Duty
Halo
DOTA 2
Apex Legends
Rocket League
Smash
Heirloom items are the hands-down rarest cosmetics in Apex Legends. You can only unlock them through Apex Crates and the chances are incredibly low for you to earn one. However, this has not stopped the community from continually getting excited about new Heirlooms every season. Although Season 7 of Apex Legends just launched, we already likely know that Bangalore will receive this ultra-rare cosmetic. However, what about after that? Well, it appears that leakers have uncovered Gibraltar's Heirloom weapon, which could signal that he's next in line.
Gibraltar's Heirloom weapon discovered in Apex Legends
There's no telling how data-miners were able to uncover this weapon, but somehow, they did. This is an extremely common occurrence, as Octane, Mirage, and Caustic all had their Heirloom weapons data-mined around one season before they actually released.
So while we still need to take this leak with a grain of salt, it's likely that this discovery will come to fruition. Speaking of the discovery, leaker @Biast12 was the first to tweet out the image of the weapon for Gibraltar.
and for people that don't know yes this is the thing Gibraltar is using in the S7 quest pic.twitter.com/e0Sg2h74WE

— Biast12 (Tobias) (@Biast12) November 3, 2020
Biast12 clearly points out that Gibraltar was using this ax-type weapon in the Season 7 Quest. So again, while not confirmed, it's becoming likelier that Gibby will eventually have this ax in his possession.
As for when it will release in Apex Legends, we can't be sure. The Season 7 event, which is reported to be a return of the Holo-Day Bash, has been reported to contain Bangalore's Heirloom. Unfortunately for Gibraltar mains, it looks like you won't be getting your hands on the ax this season.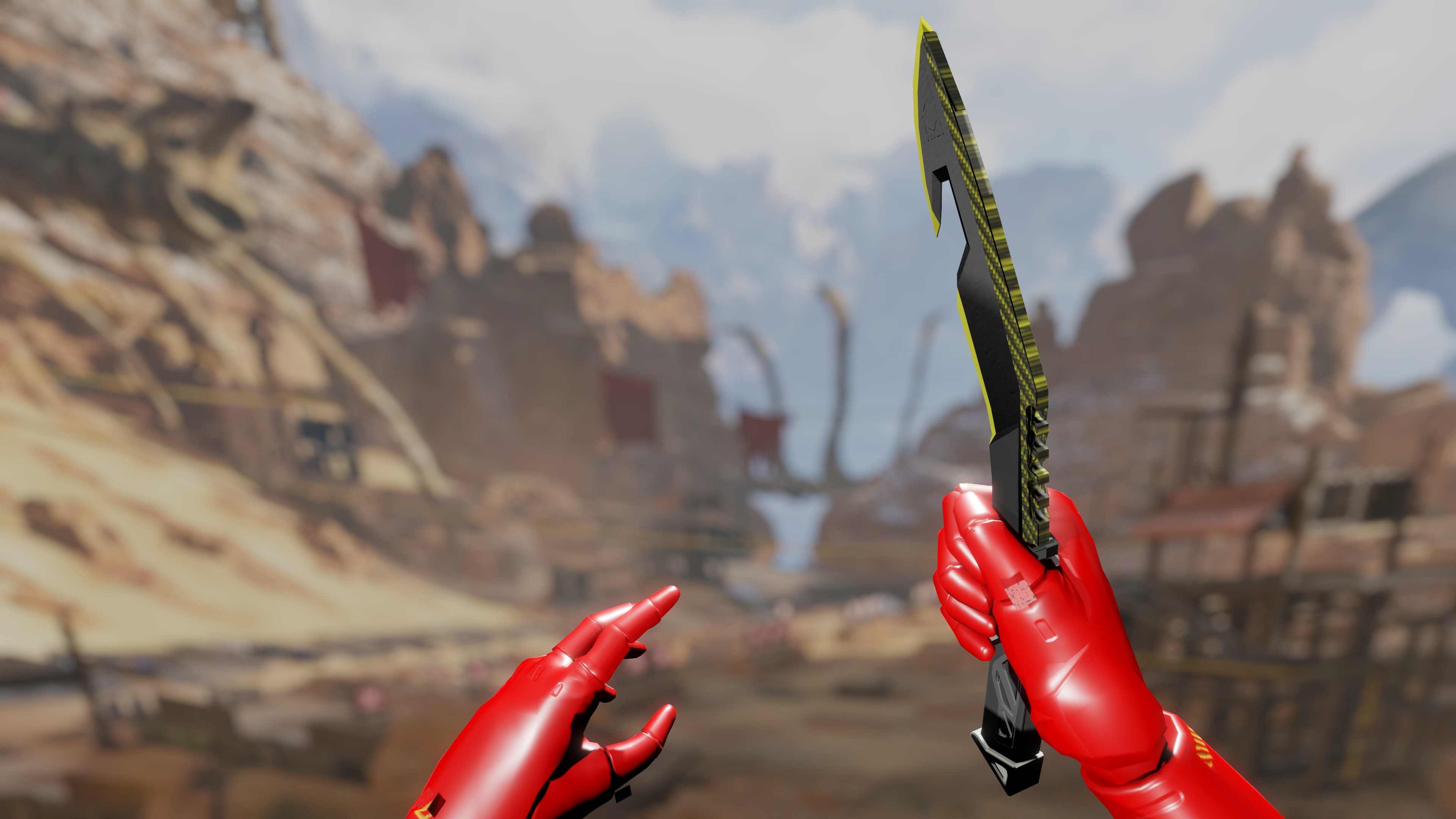 However, Season 8 seems like the next best guess, which is only a few months away. Regardless though, Respawn Entertainment has stated each legend will receive an Heirloom at some point in the future.
Make sure to stay tuned for updates on this and all Apex Legends news.

Joey Carr is a full-time writer for multiple esports and gaming websites. He has 6+ years of experience covering esports and traditional sporting events, including DreamHack Atlanta, Call of Duty Championships 2017, and Super Bowl 53.