Doki Doki Literature Club (DDLC) is very deceptive. The game begins with a cute, colorful and friendly theme and slowly transforms into something very grim. DDLC is one of the few games that really shows how dark the 'Psychological Horror' tag in games can be. Back in October, Tom Philip of GQ called it "The Most Messed Up Horror Game You'll Play This Year."
While DDLC was received very well by critics and was nominated for several awards in its first year, the game was recently met with a tragic and controversial incident. Ben Walmsley, a 15-year-old boy from Greater Manchester, was found dead from an apparent suicide back in February. His death is now being linked to his obsession with Doki Doki Literature Club.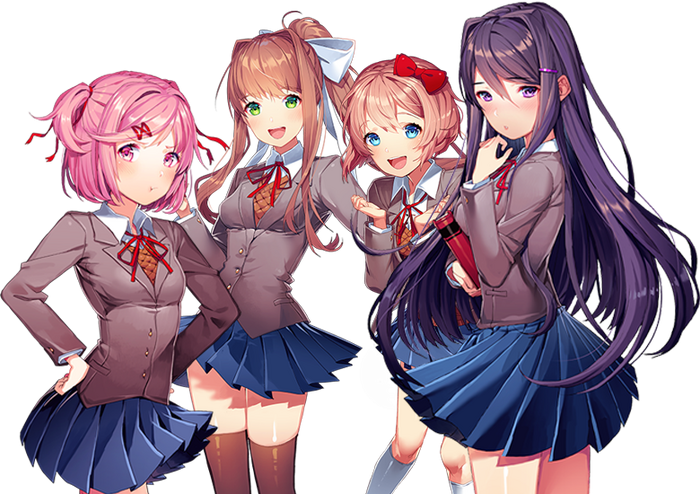 What is leading the investigation to blame DDLC?
The Manchester coroner's office reported to the Sunderland Echo, saying:
I believe the information is so concerning that this warrants my writing at this stage to make the local authorities aware of the issue so appropriate information can be disseminated. This has arisen due to the fact I am conducting the inquest into the death of a 15-year-old-boy who died earlier this year. Evidence obtained suggested he had used an online game called Doki Doki.
The game becomes an easy target of suspicion simply based on its nature alone. Upon starting the game, users are met with several warnings. One such warning appears on the main page of the website: "This game is not suitable for children or those who are easily disturbed." The visual novel takes players through many twists, turns and jump scares. At some points, the player even loses control of the story and the game becomes sentient, purposely glitching out and directing the player to game files outside of the world of "Doki Doki Literature Club."
Darren Walmsley, the boy's father, is a coroner himself and has been very involved with the case. According to an article in The Sun, he had this to say about the game:
Characters suggest things and you decide what to do. It drags you in and they make it very real. Ben did not speak about it, but parents need to be aware of this game and other similar games. It is free to download but once you get into it, it will not leave you alone. The characters befriend and love you and give you tasks to do but if you do not do them, they turn nasty.
Even if authorities fail to find hard evidence linking DDLC to the boy's suicide, fingers will undoubtedly be pointed to a game that prides itself as a psychological horror.