There are several keys that players can find in Call of Duty DMZ that give away their location in the name. Whether this is in the form of an actual point of interest or simply a well-known location, these keys are usually easier to track down than others. However, the US Embassy key breaks that mold in DMZ, as the embassy location in Al Mazrah is quite large.
The US Embassy is located in the heart of Al Mazrah City, but it holds several large buildings, all of which could be where the US Embassy key leads to. As such, players are slightly confused about which building their key opens up. If you want to use the US Embassy key in DMZ but don't know where to go, keep reading the guide below.
Using the US Embassy key in DMZ
You can find the US Embassy right in the middle of Al Mazrah City. It has its own white icon and is found directly above the "Al Mazrah City" text on your map. You need to head there with your US Embassy Key in your inventory.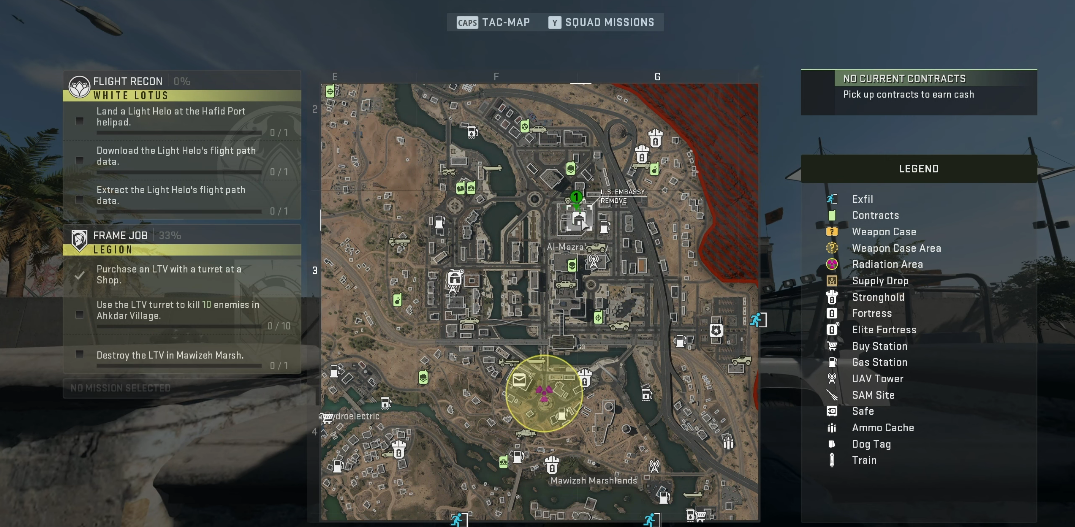 Once at the embassy, you need to find the largest building, which you can do by simply looking on your map. The building you're looking for is located on the east side of the embassy, across from the two smaller buildings. To get inside the location itself, walk around the concrete walls until you find some objects to climb on and use them to hop over the wall.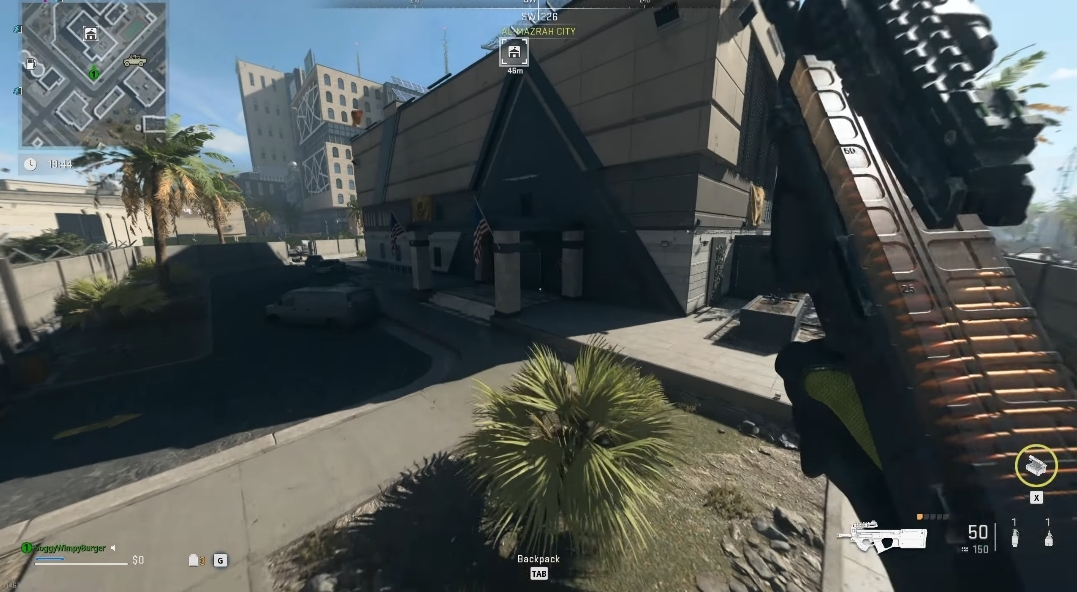 Inside the location, head to the large building and find one of the several doorways. At one of the doors, you will see that it's locked and requires the US Embassy key, which you have. Use it to open the door and head on inside, where you will find more AI enemies and some valuable loot.
Related: Learn where to use the other keys in DMZ on Dot Esports.
Joey Carr is a full-time writer for multiple esports and gaming websites. He has 6+ years of experience covering esports and traditional sporting events, including DreamHack Atlanta, Call of Duty Championships 2017, and Super Bowl 53.