The Ashika Island map in Call of Duty DMZ is home to dozens of keys and subsequent locked doors, chests, and other objects. Aside from completing Faction missions and eliminating enemies, one of the main objectives for players in DMZ is to find and use as many keys as possible.
While some keys are easier than others, there are a select few that seem impossible to use. The Combat Engineer Toolkit Key is one of those keys, as players are told to visit a location that is completely wide open on Ashika Island in DMZ.
If you have been struggling to use the Combat Engineer Toolkit Key in DMZ, then look no further.
Using the Combat Engineer Toolkit Key in DMZ
For starters, you want to ensure that you have the Combat Engineer Toolkit Key in your actual inventory and not still in your key stash. You can check this by visiting your loadouts and then going to your key stash. If the Combat Engineer Toolkit Key is still there, simply move it to your active inventory, and then jump into a match on Ashika Island.
Once you've spawned into the map, you need to head to the G4 square. More specifically, you need to visit the location outlined in the map screenshot below.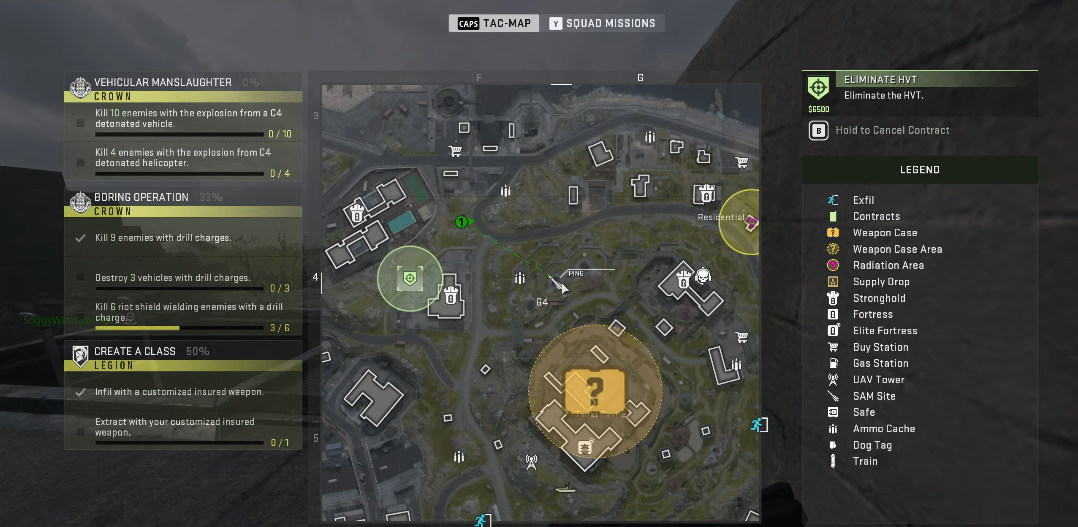 The location you are looking for is usually a SAM Site, but if it's not, then you need to go to the left dark circle location. Here, you will see the Combat Engineer Toolkit Key sitting on the SAM Site launcher. It will be a blue toolbox, which you can use your key on to reveal its contents.
About the Author
Joey Carr is a full-time writer for multiple esports and gaming websites. He has 6+ years of experience covering esports and traditional sporting events, including DreamHack Atlanta, Call of Duty Championships 2017, and Super Bowl 53.