If you have stumbled across the Ahmed Grocery Store key in Call of Duty DMZ, then you will likely be looking for the location to use that key. As you might have expected, you need to find the Ahmed Grocery Store in order to use your new key.
The problem with this is that many players have no clue where to find this specific store. Not only are there multiple maps in DMZ now, but Ahmed Grocery Store is not a named location, so it could be anywhere. If you are interested in finding the exact location of the store in DMZ, then you can check out my guide below for all of the details.
Finding the Ahmed Grocery Store in DMZ
For starters, the Ahmed Grocery Store is located on the Al Mazrah map in DMZ, so you want to drop into a match on that map with the store key in your inventory. Next, you need to head to the far southeastern side of the map, east of Al Sharim PAss and southeast of Mawizeh Marshlands.
Here, you will find a single road that leads through some buildings on either side. There's also a gas station and ammo reserves here as well. The Ahmed Grocery Store is located on the left side of this road and is found situated in the center of the buildings on that side. More specifically, it's the central building in between the two larger buildings on the north side of the road, as seen below.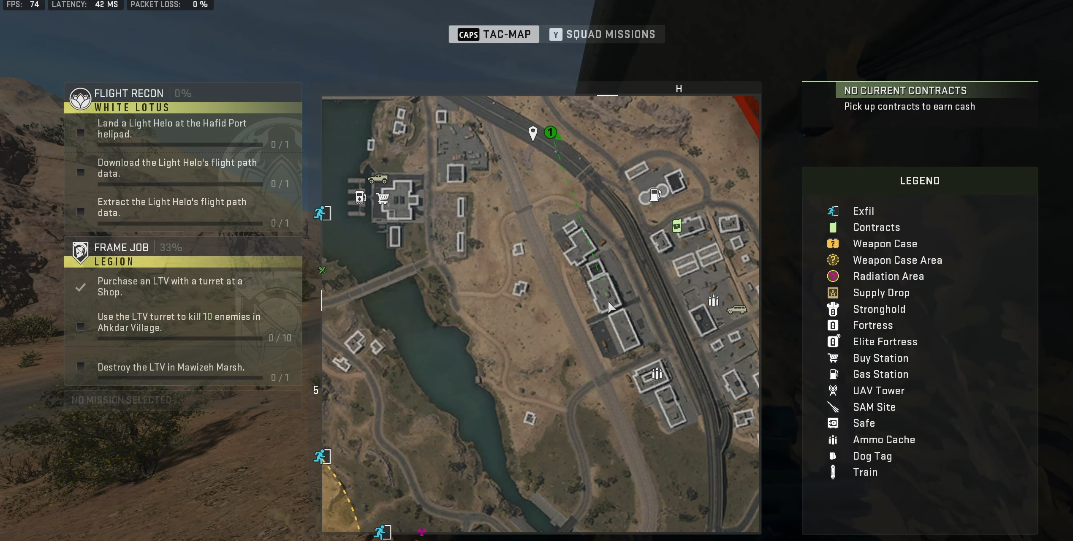 At this building, you can go right to the front door and it will tell that you it requires the Ahmed Grocery Store key to open. If you see this, you can use your key to enter the building and explore what's inside.
About the Author
Joey Carr is a full-time writer for multiple esports and gaming websites. He has 7+ years of experience covering esports and traditional sporting events, including DreamHack Atlanta, Call of Duty Championships 2017, and Super Bowl 53.