When you stumble across a random key in Call of Duty DMZ, it always helps to have some indicator for where you need to bring the key. This speeds up the process of unlocking whatever door that key goes to, giving you quicker access to the loot awaiting you. One key in DMZ that has a decent hint associated with it is the Sawah Hotel Room 302 key. Hardcore DMZ players will know the "Sawah" word refers to the Sawah Village, which is found near the bottom of the Al Mazrah map in DMZ.
However, players aren't sure where to find the hotel within the village, leaving them confused as to what to do with their new key. Luckily, we know exactly where you need to go to use the Sawah Hotel Room 302 key in DMZ. You can find the exact location in the guide below.
Finding the Sawah Hotel Room 302 key in DMZ
If you are looking at the Sawah Village location on your map, then you should be able to find the gray circle in the middle of the water that surrounds the village. Directly to the right of this gray circle is a medium-sized building. This is a hotel complex and the location that you need to go to if you want to use the Sawah Hotel Room 302 key.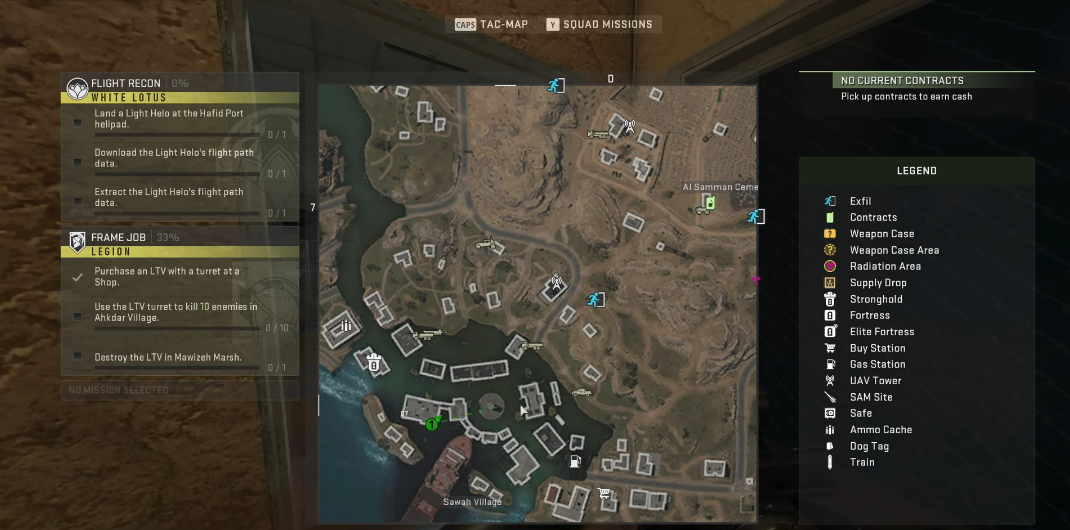 At the complex, you can go through one of the front doors — we went through the one to the right of the hotel sign — and keep going forward through more unlocked doors once inside. You will need to find the ascending staircase inside the hotel, which is found to the left of the reception desk. Go up three floors to find two locked doors, one of which is Room 302. As you might expect, this is where you can use the Sawah Hotel Room 302 key. The other door is for Room 303, so if you find that key, you know where to go.
About the Author
Joey Carr is a full-time writer for multiple esports and gaming websites. He has 6+ years of experience covering esports and traditional sporting events, including DreamHack Atlanta, Call of Duty Championships 2017, and Super Bowl 53.