We're just a few days away from the Call of Duty: Black Ops Cold War multiplayer Open Beta. The community has been waiting for this on pins and needles since the Alpha test ended last month. Now, they're not far off from once again filling their appetite with what developer Treyarch has on deck for the beta. So far, we know that Black Ops Cold War will feature more maps, weapons, and modes as compared to the Alpha. However, there might be some in store for fans when they load up the game starting on October 8.
The Black Ops Cold War Open Beta
If you played the Alpha test for BOCW, then you'll mostly know what to expect when the Open Beta drops. Presumably, the same maps, modes, and weapons will all be available to players.
However, now you'll likely have to level up your account in order to equip weapons and attachments for those weapons. During the Alpha, everything was unlocked and usable but in the Beta, you'll probably have to put some time in to play with your favorite weapon loadout.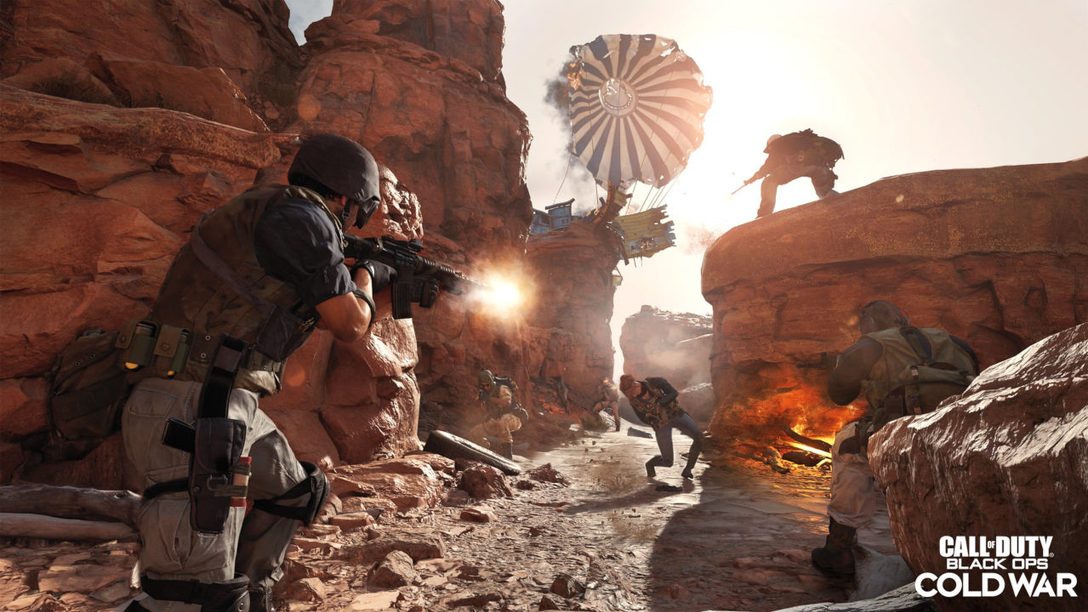 Aside from that though, we certainly could see more maps and modes added to the game. Additional 6v6 maps are almost a certainty to arrive as well as one or two larger maps for Combined Arms.
For fans wondering if there will be a step-up in any other department, your wishes are coming true. Developer Tony Flame recently tweeted some of the upgrades you can expect during the Open Beta.
The Black Ops Cold War Beta is quite an upgrade over the Alpha. I don't think anyone quite realizes what this team can do in a short amount of time. From new features to the core feel, nearly everything has taken leaps forward.

My favorite part tho: the new lobby music kicks it

— Tony Flame (@Tony_Flame) October 2, 2020
Flame likely is implying that the graphics, gameplay feel, and other features will be cranked up a notch. These areas were heavily criticized during the Alpha but the Beta is an entirely new build of Black Ops Cold War. It should look and feel like a new game, and this is great news for the Beta as well as the full launch of the game.
PlayStation 4 pre-order users can load up the Beta starting on October 8. When that date comes, be sure to keep up with Daily Esports for all Call of Duty news.
About the Author
Joey Carr is a full-time writer for multiple esports and gaming websites. He has 7+ years of experience covering esports and traditional sporting events, including DreamHack Atlanta, Call of Duty Championships 2017, and Super Bowl 53.