League of Legends
VALORANT
CS:GO
Overwatch
Call of Duty
Halo
DOTA 2
Apex Legends
Rocket League
Smash
Every year that features a Black Ops title, there's one thing on the Zombies community's mind. While the new map, perks, and weapons are always exciting, it's the Easter egg that gets everyone hyped. In Black Ops Cold War, there is one main Easter egg for the map Die Maschine. However, in years past, the secret of the main Zombies map has been solved before most players can access the game. Since some users receive early copies, they simply go into the mode, solve the Easter egg, and spoil it for the community. Although, Treyarch has ensured that won't happen this year by locking the steps.
When does the Black Ops Cold War Zombies Easter egg unlock?
Starting today, November 12 at 9 am ET, Black Ops Cold War's embargo will lift. Essentially, this means that any player from New Zealand/Australia or those with an early copy can upload gameplay and stream. In the past, players have solved the Zombies Easter egg before the clock strikes midnight in North America.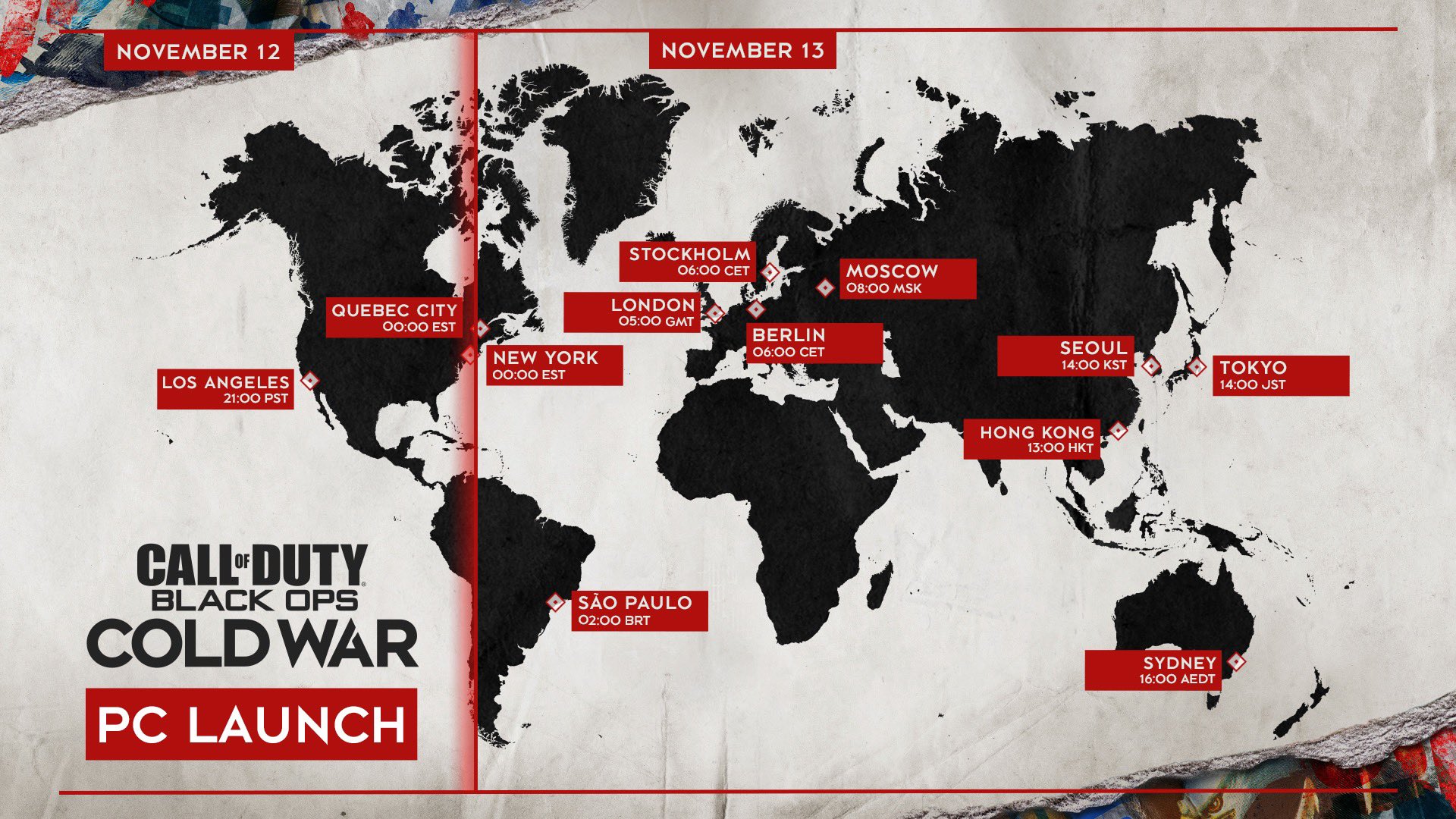 When the secret is solved, unruly users will post the steps and ending cutscene for the map on social media. For players that need to wait to play Zombies, the experience is somewhat ruined by having the ending spoiled. During Black Ops 4, Treyarch received mass amounts of complaints due to the easter eggs being solved so quickly.
However, in Black Ops Cold War, the Easter egg will be locked until "as early as 8:30 am PT on November 13." While it could be unlocked a little later, players should expect the steps to be unlocked around this time. Obviously, this is a terrific move by Treyarch to ensure the surprise isn't spoiled before everyone across the globe has a chance to play the game.
Attention, #Zombies friends!

We're aiming to turn on the main Easter Egg quest (and several side quests) in #DieMaschine WORLDWIDE as early as 8:30 AM PT on Nov. 13th, so everyone can start the hunt together.

Stay tuned for exact timing updates as we get closer to launch. pic.twitter.com/aZWsqtOK3R

— Treyarch Studios (@Treyarch) November 12, 2020
Keep an eye on Treyarch's Twitter account to receive precise updates closer to launch. Make sure to stay tuned to Daily Esports for all Call of Duty news.

Joey Carr is a full-time writer for multiple esports and gaming websites. He has 6+ years of experience covering esports and traditional sporting events, including DreamHack Atlanta, Call of Duty Championships 2017, and Super Bowl 53.