Recently, one of the most highly-anticipated weapon blueprints went live in Call of Duty: Vanguard: the MP40. This blueprint, named Bioluminescence, is a part of the Blue Thunder Tracer Pack bundle in the in-game store. Players got a sneak peek of the MP40's blueprint within the bundle and the hype was through the roof, as this weapon is easily one of the most popular in Vanguard multiplayer. The blueprint has an icy blue camo that shines bright and covers almost the entire weapon.
When the bundle went live earlier this week, players jumped at the chance to purchase it, even if it did carry a $16.99 price tag. However, when players equipped the weapon in-game, they found that the gun model doesn't match its marketing model.
MP40 blueprint misleads players in Vanguard
Players expected the MP40 blueprint to shine bright on the battlefield and move around in a galaxy-like formation. That's certainly the way that the marketing model in the in-game store appeared. When players loaded into a match for the first time with the blueprint, though, this was not so.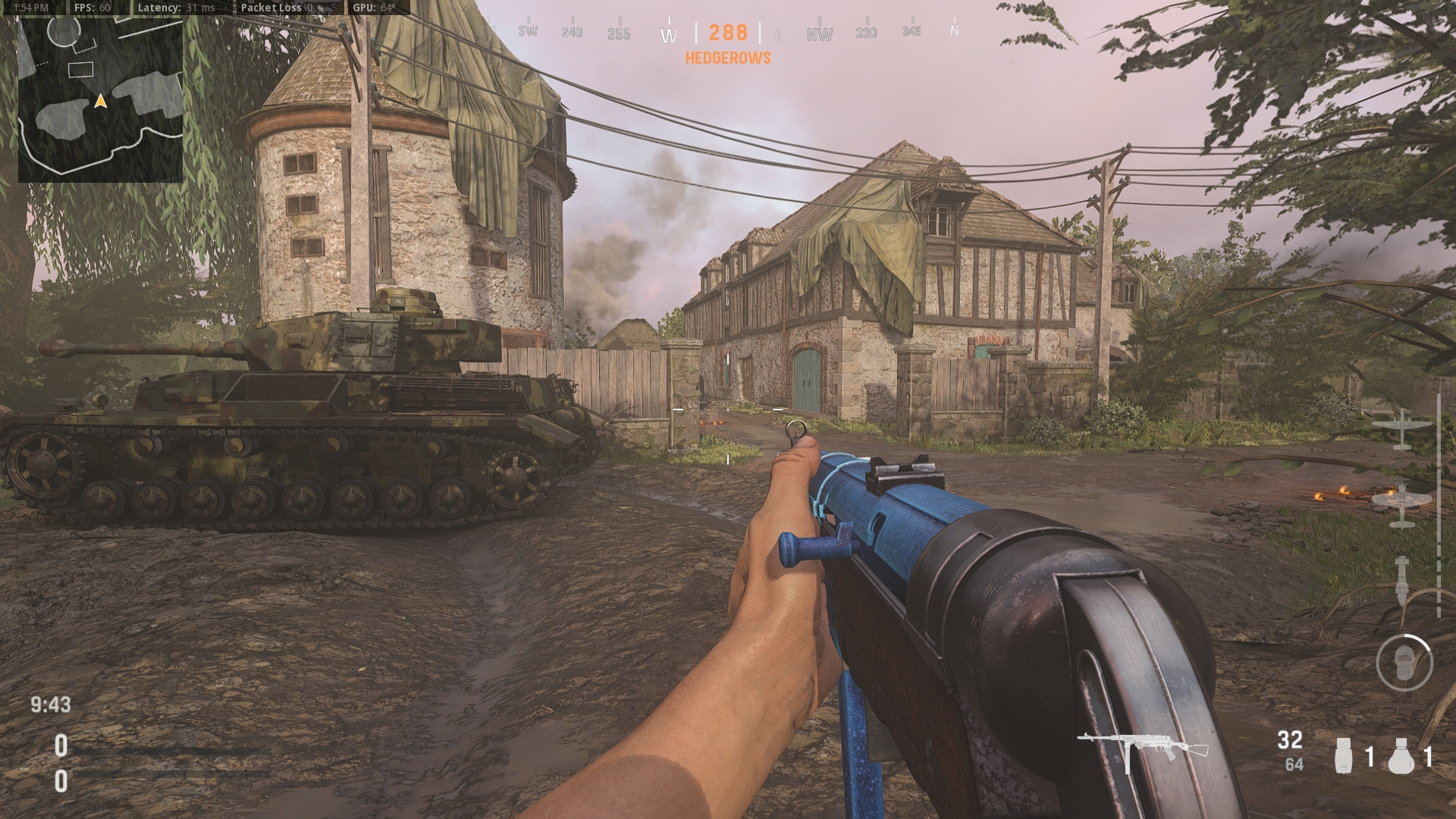 As players can see from the in-game screenshot, the camo on the blueprint is a dull blue color with no moving aspects at all. The camo doesn't seem to match the store model whatsoever. Granted, the gun in the image has the blueprint's stock taken off. But, even with the blueprint stock equipped, the gun's camo looks completely different than it does in the store. Also, the above screenshot was taken with the Texture Resolution set to "Medium" on PC. If players turn this setting to "High," the camo turns brighter but still doesn't match the store model.
It's unclear whether this is a visual bug with the blueprint or if this was intended on the part of Sledgehammer Games. Regardless, Vanguard players are buying a bundle in the hopes of using the MP40's shiny new blueprint and discovering they bought something else entirely.
About the Author
Joey Carr is a full-time writer for multiple esports and gaming websites. He has 7+ years of experience covering esports and traditional sporting events, including DreamHack Atlanta, Call of Duty Championships 2017, and Super Bowl 53.