Call of Duty: Warzone saw two new weapons enter the meta when Season 2 released in late February; these being the FARA 83 and the LC10. A rifle and submachine gun, respectfully, both weapons are solid in the battle royale. However, most fans agree that the LC10, and its top-tier loadout, is the best choice of the two.
A combination of a SMG and assault rifle, the LC10 quickly became a popular option for players in both Warzone and Black Ops Cold War. Possessing the fire rate of an SMG, and the accuracy and build of an AR, players immediately saw the merit of the LC10. However, as with all weapons, the correct loadout can make or break the weapon, especially in Warzone.
The best LC10 loadout in Warzone
When developing a loadout for the LC10, it can be a bit tricky. This is due to its aforementioned traits of both an AR and SMG. Players obviously want to maximize its strengths while minimizing its weaknesses. But, that's not always easy with a weapon that can be used in a wide variety of situations.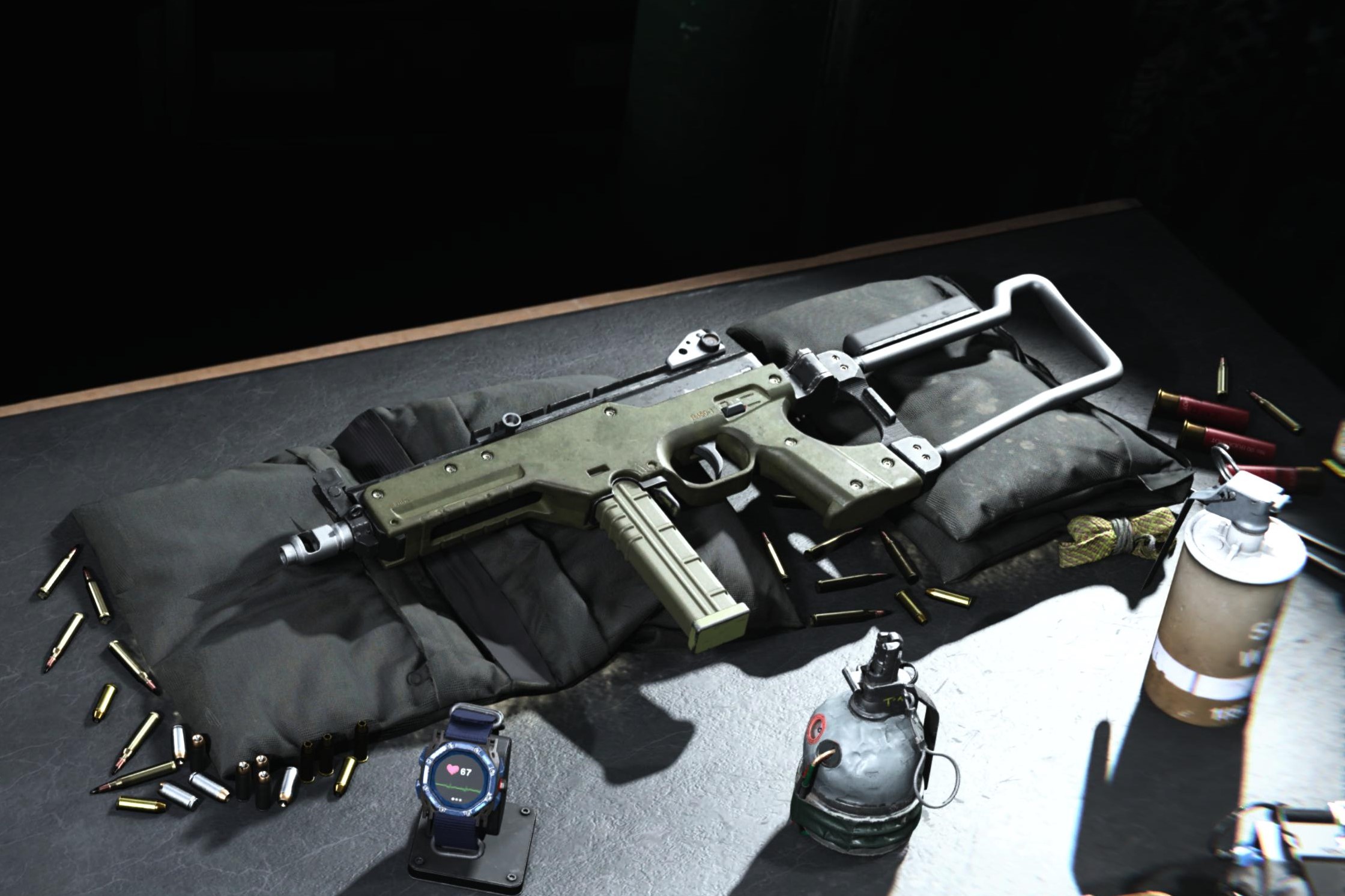 At its core, the LC10 is a SMG so the recommended loadout will be best for aggressive play. Close quarters combat is key but, since the weapon is so versatile, players can also manage quite well at medium-range.
Muzzle: Agency Suppressor
Barrel: 13.9" Task Force
Underbarrel: Field Agent Grip
Ammunition: Salvo 52 Rnd Fast Mag
Stock: Wire Stock
Designed for close-range gunfights, this loadout takes advantage of the LC10's already strong accuracy by using attachments that don't decrease recoil (with the exception of the Field Agent Grip). The 13.9″ Task Force barrel increases the gun's damage range significantly. However, it also increases recoil, which is made up by the underbarrel attachment.
The final two attachments, the Fast Mag and Wire Stock, are both staples of SMG loadouts in Warzone and help with fighting enemies in close proximity. Finally, the Agency Suppressor is the attachment that's seen on most Warzone classes, as it has no downside and keeps players off the radar while also increasing damage.
About the Author
Joey Carr is a full-time writer for multiple esports and gaming websites. He has 7+ years of experience covering esports and traditional sporting events, including DreamHack Atlanta, Call of Duty Championships 2017, and Super Bowl 53.