League of Legends
VALORANT
CS:GO
Overwatch
Call of Duty
Halo
DOTA 2
Apex Legends
Rocket League
Smash
In recent weeks, the Krig 6 assault rifle has seen a resurgence in the amount of players using it in Call of Duty: Warzone. Since Season 2 began, the Krig has been thrust back into the limelight and players are craving a solid loadout for it.
While the gun did see a bump in overall usage at the start of the new season, the biggest reason behind its resurgence is the new weapon blueprint releasing. Designed for the Krig, the "NecroKing" Mastercraft bundle is set to release on March 21 and features one of the most ambitious Call of Duty skins to date.
The blueprint itself has players hyped to equip the Krig in both Warzone and Black Ops Cold War. However, for Warzone specifically, players are looking to find the best loadout to dominate with NecroKing blueprint.
The best aggressive Krig 6 loadout
For players looking to run and gun across Verdansk, this loadout should serve players extremely well. It focuses on aggressive play that rewards users who get right in the face of enemies. However, it can also be used for medium range gunfights, as the Krig 6 is a well-balanced assault rifle.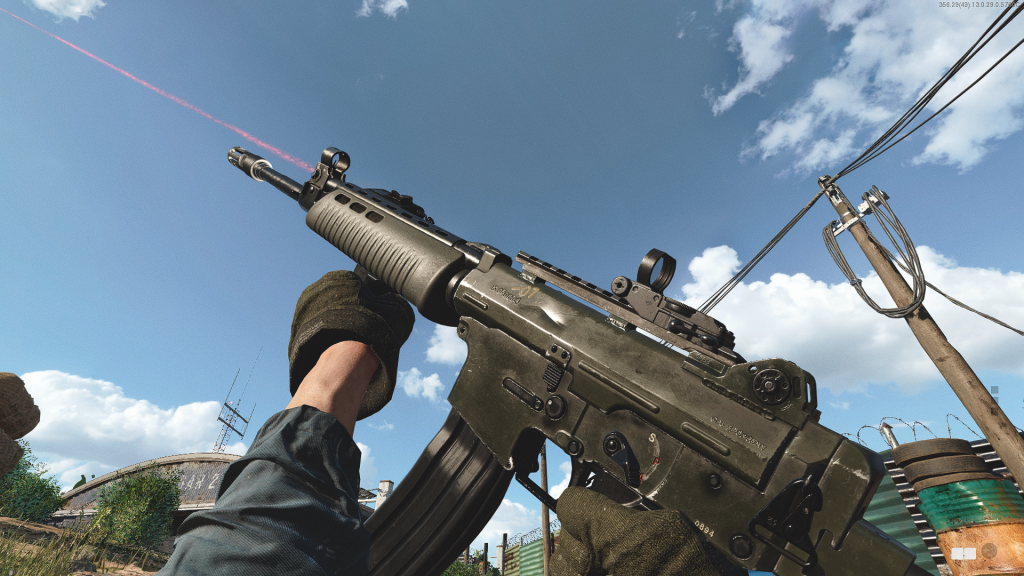 Muzzle: Agency Suppressor
Barrel: 19.7″Ranger
Optic: Visiontech x2
Underbarrel: Field Agent Grip
Ammunition: Salvo 60 Round Fast Mag
With this loadout, players will be able to deal extra damage, stay hidden on the radar when firing, reload quicker for those tight engagements and bring the weapon up faster. However, players also have the ability to hit medium range shots thanks to the Visiontech x2 scope.
The best long-range Krig 6 loadout
The next loadout for the Krig 6 is all about fighting enemies at longer ranges. Of course, a sniper or tactical rifle will usually be the better choice but the Krig's versatility is an attractive option at a Buy Station. So, while it's true that players will want to keep a distance with this loadout, medium range gunfights aren't completely out of the picture.
Muzzle: Agency Suppressor
Barrel: 19.7″ Takedown
Optic: Axial Arms 3x
Underbarrel: Field Agent Grip
Handle: SARS Jungle Grip
While some aspects of this loadout are the same as the aggressive class, the key differences are important. With the Axial Arms 3x scope, the Krig 6 zooms in much further, allowing players to see enemies at longer distances. The SARS Jungle Grip increases your flinch resistance, making it so that players can stay on target from long range if they're being shot at. Finally, the 19.7″ Takedown offers even more damage range, which only helps when firing from farther away.

Joey Carr is a full-time writer for multiple esports and gaming websites. He has 6+ years of experience covering esports and traditional sporting events, including DreamHack Atlanta, Call of Duty Championships 2017, and Super Bowl 53.