The FFAR 1 is a weapon in Call of Duty: Warzone that has been through its fair share of ups and downs. When the weapon was introduced at the start of Black Ops Cold War Season 1, it was a dominant force. However, Black Ops developer, Treyarch, nerfed the rifle shortly after this and it was subsequently taken off players' loadouts.
After some weapon tuning, the FFAR is back as one of the top weapons in Warzone Season 2. A fast-firing and high-damage rifle, the Famas replica can shred through multiple enemies with ease. Of course, it's hard to pull off these feats without a top-tier loadout of attachments equipped.
Best FFAR loadout in Warzone
The main draw of the FFAR is its incredible high fire rate and overall damage output. However, with such a fast fire rate, accuracy is going to be a thorn in the side for many players at longer ranges.
For this reason, the recommended loadout for the FFAR utilizes close-range attachments more than anything. To complement this, attachments that increase mobility and speed are at the forefront. The FFAR is a far better weapon at close to medium-range than at long-range, so it's advised to handle the gun like an SMG with slightly better range.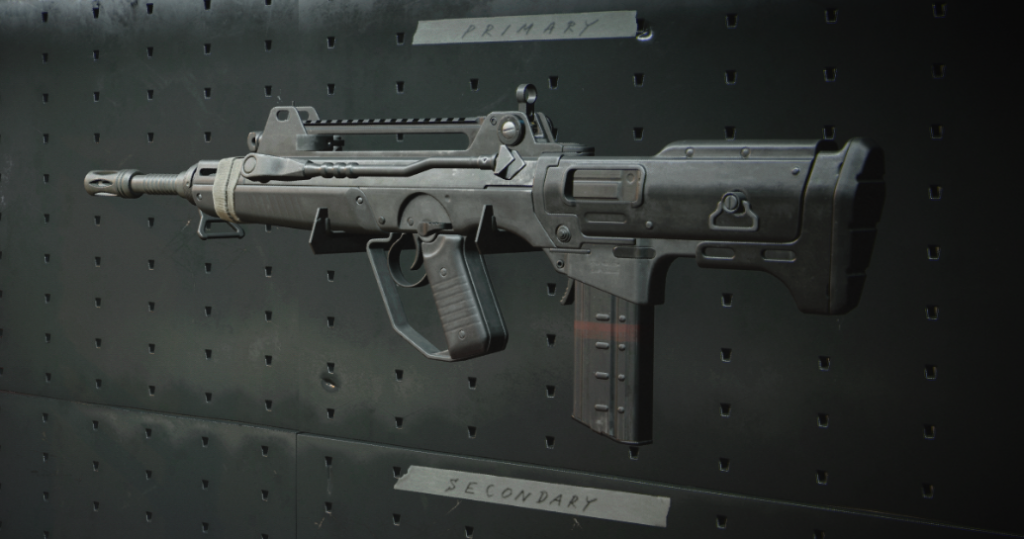 Muzzle: Agency Suppressor
Barrel: 19.5″ Reinforced Heavy
Underbarrel: Field Agent Grip
Ammunition: Salvo 50 Rnd Fast Mag
Rear Grip: Airborne Elastic Wrap
As this loadout is best-served at close range, no optical sight is included. However, it's not really needed with the FFAR possessing solid iron sights. The loadout makes use of the Agency Suppressor, like most other Warzone classes, to stay off the radar and increase damage range.
Also increasing damage range is the 19.5″ barrel, which doesn't come with many negative side effects. To help with the accuracy, the Field Agent Grip has been added. This should be enough to keep the recoil manageable. Rounding out the loadout is the 50 Rnd Fast Mag and Airborne Elastic Wrap to make close-range fights easier and give players a fighting chance against SMGs or Shotguns.
About the Author
Joey Carr is a full-time writer for multiple esports and gaming websites. He has 7+ years of experience covering esports and traditional sporting events, including DreamHack Atlanta, Call of Duty Championships 2017, and Super Bowl 53.