COD Mobile Season 11 has been underway for about two weeks and the anniversary season seems to be going over great. While there are some bumps the developers need to overcome, like bugs and lag, the season itself is chock-full of content. However, even with all of these new features and items, an age-old question is still being asked: what's the best assault rifle? The most popular weapon class, assault rifles dominate COD Mobile, and naturally, players want to use the best of the bunch. Today, we'll be answering that question so you can know exactly what to use.
COD Mobile Season 11's best assault rifle
Currently, there are 14 assault rifles within COD Mobile. Season 11 only introduced the Fennec SMG, which recently received a Mythic weapon variant, so this number has stayed the same from Season 1o. While there's one clear-cut winner, all are usable and shouldn't present you with too much of a disadvantage.
However, the best of the best as of Season 11 is the DR-H. A replica of the Scar-H from previous Call of Duty titles, this AR dominates in every facet of the arena. Whether you're playing aggressively or passively, the DR-H can succeed against almost all other weapons.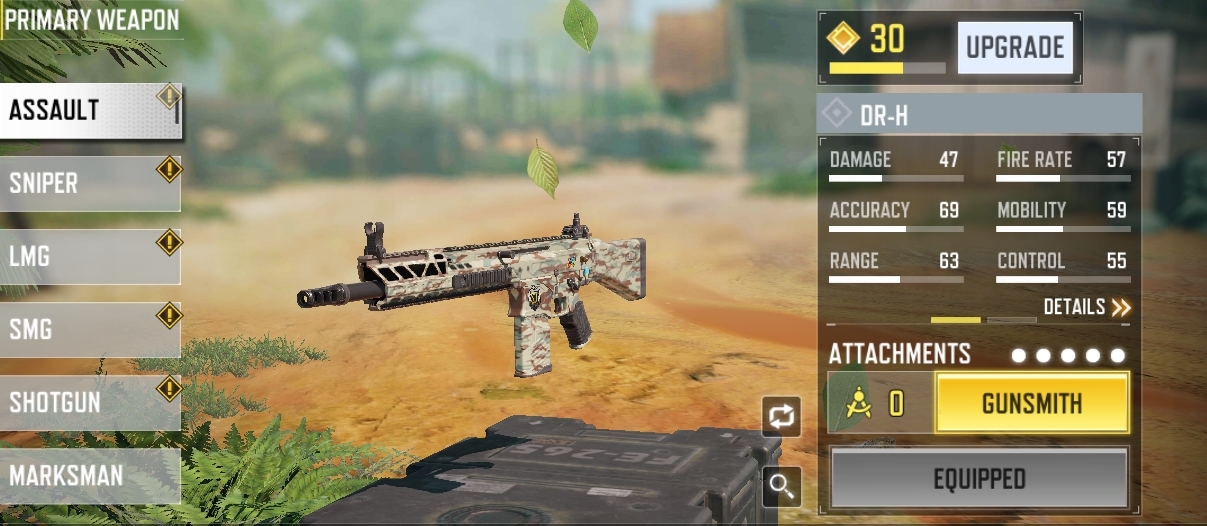 Of course, since it is a rifle and shoots a bit slower than other guns, it's best played at medium to long-range. Posting up on a head glitch or moving from cover to cover while firing at enemies will offer your best chance for success.
In regards to attachments, there's not much until you start reaching the higher weapon levels. However, we recommend using damage range boosting attachments, no optical sight, and a stock and grip of some kind. The DR-H tends to kick upwards a bit so a stock and grip will help balance that out. Although, with the Gunsmith in COD Mobile, you're encouraged to try out different loadouts, so experiment and see what works best.
Make sure to stay tuned to Daily Esports for all COD Mobile news.
About the Author
Joey Carr is a full-time writer for multiple esports and gaming websites. He has 7+ years of experience covering esports and traditional sporting events, including DreamHack Atlanta, Call of Duty Championships 2017, and Super Bowl 53.