League of Legends
VALORANT
CS:GO
Overwatch
Call of Duty
Halo
DOTA 2
Apex Legends
Rocket League
Smash
Season 7 of COD Mobile is in full swing and so are the daily, weekly and seasonal challenges that come with it. The challenges in Season 7 have been fairly tough so far, with one even requiring players to earn three different Relentless Medals in Ranked. Though, players are mainly sticking with the seasonal challenge, which is called "Target Practice" and rewards players with the Crossbow. Most of the tasks within the challenge set are simple but one requires the use of the Sparrow Operator Skill in COD Mobile.
For any new player in COD Mobile, this might be the toughest challenge to complete. Operator Skills are unlocked differently than most other items in COD Mobile. Many newer players likely don't have the Sparrow unlocked, and therefore, can't complete the Target Practice challenge.
Unlocking the Sparrow Operator Skill in COD Mobile
The first step to unlocking the Sparrow is to navigate to the main menu screen of COD Mobile. Next, find the Store box on the left-hand side of the screen. Once the Store box has been clicked, players will see a large menu of cosmetics and other items. They'll also see a bar on the side of the screen with different sections.
Players need to find the Credit Shop part of the Store. Once here, players can continue to scroll down the Credits section until they find the Sparrow icon, which is a bow and arrow. The Sparrow costs 2,000 Credits to buy from the Store. If players have the necessary Credits, they can purchase it and use it right away in COD Mobile.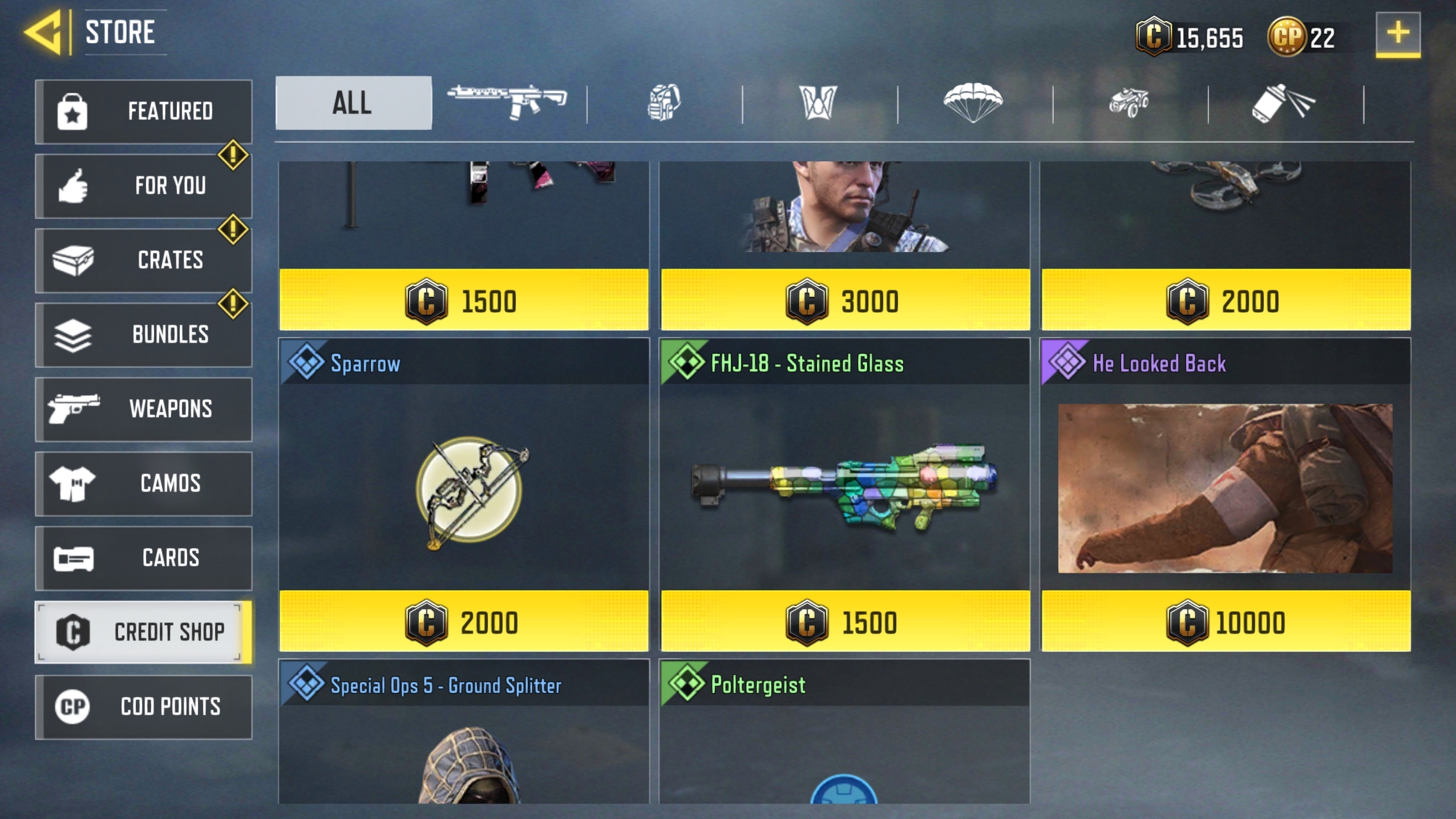 The challenge in Target Practice requires players to simply use the Sparrow in five different COD Mobile multiplayer matches. So, all players need to do is activate the skill in five matches and the challenge is complete. The Sparrow will still remain unlocked after completing the challenge, for players to use whenever they want.

Joey Carr is a full-time writer for multiple esports and gaming websites. He has 6+ years of experience covering esports and traditional sporting events, including DreamHack Atlanta, Call of Duty Championships 2017, and Super Bowl 53.