The rumor mill has already begun for Call of Duty 2021. While we're nowhere near the timeline of hearing actual information on the game, reports have indicated that Sledgehammer Games is the studio developing it. Originally, Sledgehammer was the developer for the 2020 title, but the development was a mess. This led to Treyarch taking over and releasing Black Ops Cold War. However, according to sources, Sledgehammer worked out the kinks of its game and began working towards a 2021 release. While nothing is set in stone, this does appear to be the most likely outcome.
Call of Duty 2021 being developed by Sledgehammer Games?
Most Call of Duty fans will know Sledgehammer for its development of Advanced Warfare and WWII. Both titles were received with mixed feelings, but both were solid titles nonetheless. Although, those games were released by a completely different set of employees.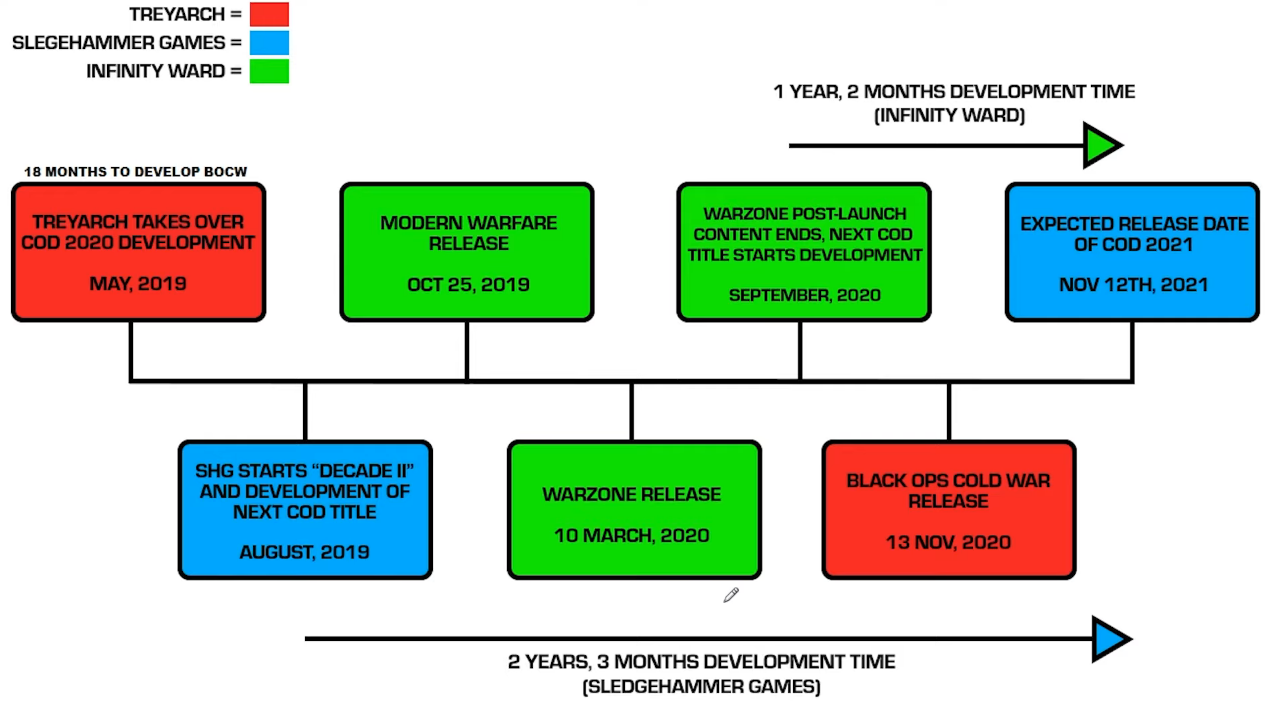 In recent years, SHG has been overhauled with new developers and staff. Also, a new studio was opened up in Australia, which some fans believe to be a huge indicator that a new COD title is being developed by the company.
To back this up, YouTuber and insider Tom Henderson recently published a video detailing the timeline for Call of Duty's development cycle. Essentially, Henderson believes that SHG is most likely the developer for 2021 and has been since August 2019.
Henderson does reiterate that this isn't a leak but rather a connection of the dots. Sledgehammer was working on a Call of Duty title for 2020 but simply needed more time to complete it. As for what that title could be, the YouTuber claims both "Advanced Warfare 2" and "World War 3" are both viable guesses.
However, Henderson does state that the title won't be too futuristic, as it wouldn't fit the current narrative of Warzone. Leaks have suggested a World War 3 title is in development, but it's simply too early in the year to take any news seriously.
Make sure to stay tuned to Daily Esports for all Call of Duty news.
About the Author
Joey Carr is a full-time writer for multiple esports and gaming websites. He has 7+ years of experience covering esports and traditional sporting events, including DreamHack Atlanta, Call of Duty Championships 2017, and Super Bowl 53.