The most controversial aspect in any new Call of Duty title is easily the inclusion of Skill-Based Matchmaking (SBMM). The matchmaking feature has made headlines since 2018, and the general consensus is it's not needed in multiplayer. Essentially, this form of matchmaking pairs you up with players of similar skill. Obviously, this is to protect the lower-skilled players so they continue playing the game. In Black Ops Cold War, the SBMM is clearly implemented and at full throttle. However, some were holding out hope that Treyarch would tone it down for the final build. Well, that, unfortunately, doesn't appear to be the case.
Lobbies still disbanding in Black Ops Cold War
There a few tell-tale signs that SBMM is featured in a Call of Duty title. One is simply looking at the players and their levels in any given lobby. If most of the players have a high level and look to be trying extra hard, SBMM is likely on full display.
However, another way to tell is looking at if the lobbies disband after every match you play. If they don't disband and you can stick with one lobby for as long as you want, the skill-based matchmaking might not be too strong. Although, if they do break up after every match, the game is almost certainly using some form of SBMM.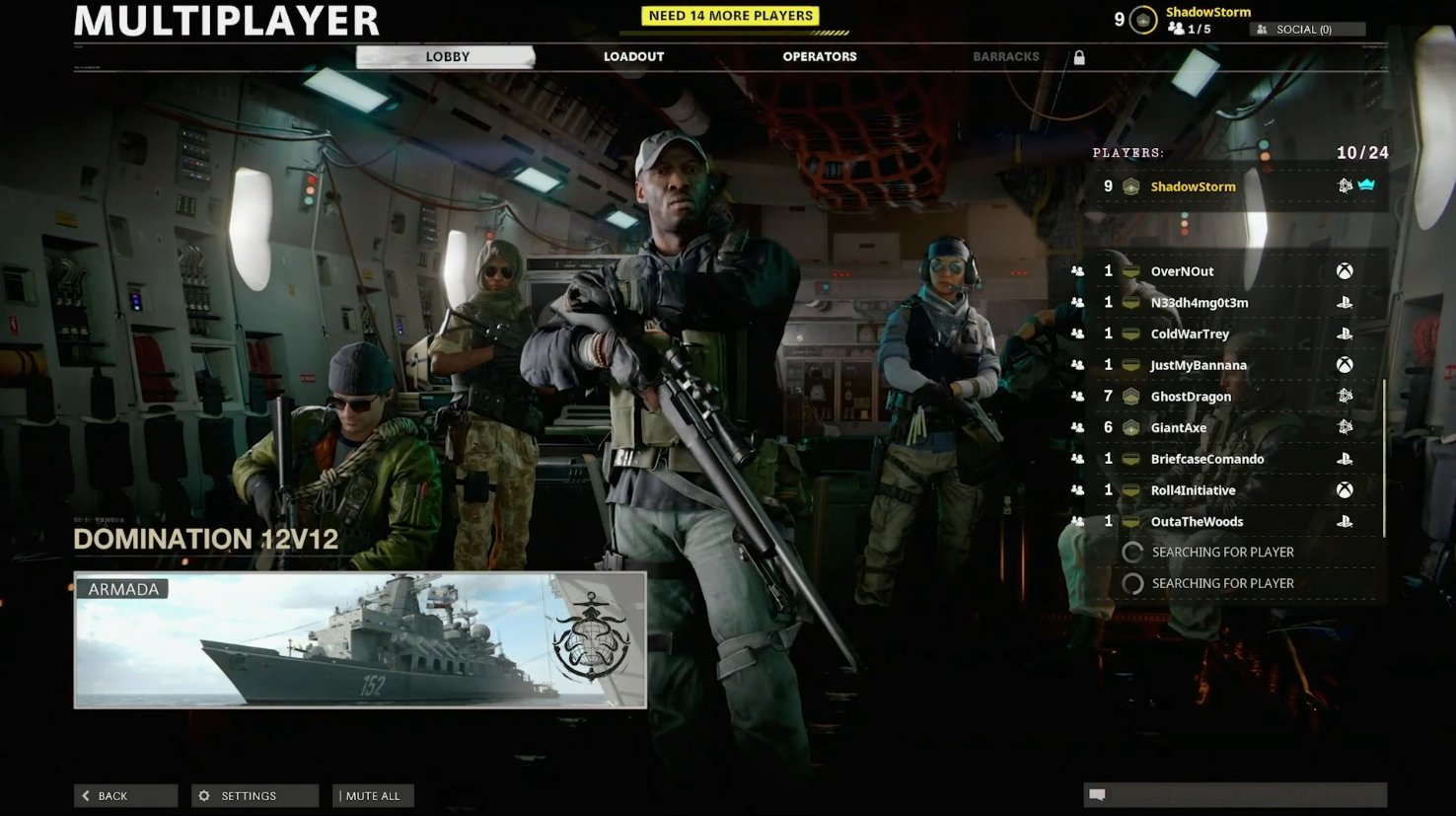 In Black Ops Cold War, we saw lobbies disband after matches in the beta, signaling that SBMM was alive and well. Though, the hope was that Treyarch was simply testing out how matchmaking worked. Many fans wished that in the final build of the game, lobbies would stay together.
Of course, that's not the case. Once you conclude a match, your game will immediately start looking for another lobby. Essentially, what the game is doing is continually pairing you up with players of similar skill.
Neither Treyarch nor Activision have come out and said Black Ops Cold War utilizes skill-based matchmaking. However, it was proven Modern Warfare did, and the same system looks to be in place again this year. For the community against SBMM, it seems your complaints didn't tip the scales.
Make sure to stay tuned to Daily Esports for all Call of Duty news.
About the Author
Joey Carr is a full-time writer for multiple esports and gaming websites. He has 7+ years of experience covering esports and traditional sporting events, including DreamHack Atlanta, Call of Duty Championships 2017, and Super Bowl 53.