Oakley announced that Call of Duty professional Seth "Scump" Abner has signed with the company to become its first esports athlete on Wednesday.
Currently playing for OpTic Chicago, Scump is considered one of, if not the most popular Call of Duty player in the world. He boasts one Call of Duty Championship, two MLG X-Games Gold Medals and a plethora of other accolades.
Oakley–traditionally a sports brand– is venturing into esports with Scump leading the charge. This follows the company's partnership with gaming accessory company Turtle Beach, which is also a sponsor for OpTic Gaming, Scump's organization.
Oakley signs Scump to continue foray into esports
Super excited to announce that I am the first EVER professional gamer to be sponsored by Oakley!!! LETS GOOO!!!! #oakley pic.twitter.com/SuHPriU2tV

— OpTic Scump (@scump) March 3, 2021
The partnership between both parties makes sense on multiple levels. There are few esports athletes as popular within their game than Scump, which clearly attracted Oakley. Scump has also worn glasses for his entire career, so Oakley's brand of optical solutions was likely attractive.
On Team Oakley, Scump joins the likes of sports stars Patrick Mahomes, Lamar Jackson, Chloe Kim and others. However, this is the company's first esports signing after it's dabbled in gaming for the last year or so.
Oakley has previously partnered with EA Sports and Madden NFL 21, and even developed an optical solution designed for gamers called "Prizm Gaming Lens Technology." Scump's signing shows that the glasses company is serious about continuing to grow within esports.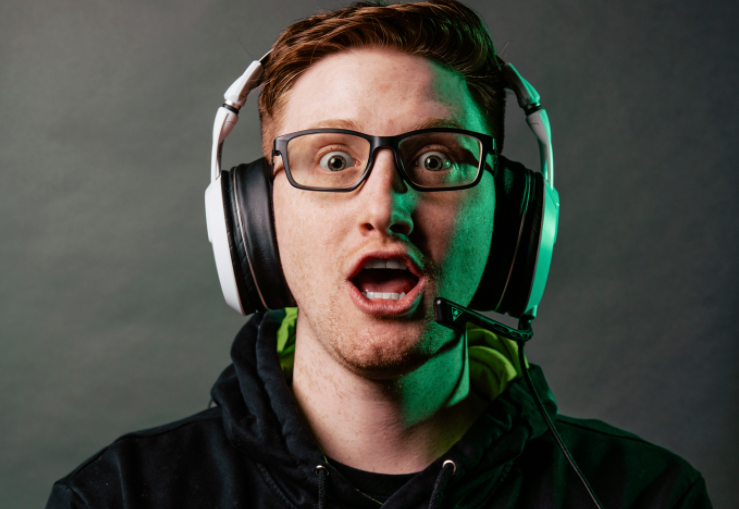 When speaking on the foray into esports, Oakley's global marketing director Caio Amato, raved about the gaming community and the company's commitment to growth within it.
"The addition of Scump to Team Oakley will help us form a deeper, more meaningful connection with the gaming community," Amato stated. "The fierce loyalty of fans and followers of gaming is an attribute we strongly admire and aspire to strategically build through partnerships such as this."
On the other side of the partnership, Scump is equally as excited to grow Oakley's brand. The Call of Duty player said, "It is an honor to be the first esports athlete on Team Oakley."
Scump also stated the two sides have "a lot in the works" and more news will be made available in the coming months. Fans can stay tuned to Scump's social media accounts for future updates on the partnership.
About the Author
Joey Carr is a full-time writer for multiple esports and gaming websites. He has 7+ years of experience covering esports and traditional sporting events, including DreamHack Atlanta, Call of Duty Championships 2017, and Super Bowl 53.