League of Legends
VALORANT
CS:GO
Overwatch
Call of Duty
Halo
DOTA 2
Apex Legends
Rocket League
Smash
Arguably the most iconic map in the Call of Duty franchise has returned for a record-setting fifth time in Black Ops Cold War. Nuketown '84, a reskinned version of the original map, is now live for all players and systems. While some were worried Activision would make non-PlayStation players wait due to exclusivity, that's not the case. Every platform should now have Nuketown '84 available in-game and ready to play. Also, Double XP and Double Weapon XP are also live starting now until November 30 at 1 PM ET.
Black Ops Cold War sees the return of the Nuketown map
The arrival of the fan-favorite map has been anticipated before Cold War even released. Activision revealed a roadmap for the game leading up to Season 1 but decided to launch Nuketown a little earlier than that. Season 1 still arrives on December 10 and is luckily not coming to PlayStation players first.
☢️ Nuketown '84 is NOW LIVE. ☢️#BlackOpsColdWar pic.twitter.com/lKwjPDgVSQ

— Call of Duty (@CallofDuty) November 24, 2020
Nuketown '84 is another reskin of the original design. This time though, it takes on the look of a war-torn 80s neighborhood with some vibrant colors set against the backdrop of a desert. Fans seem to prefer this version of the previous one in Black Ops 4, which took on a snowy Russian theme.
To celebrate the map's release, Treyarch has established a "Nuketown 24/7" playlist. This allows you to only play the new map with a variety of different game modes. Also, Double XP and Double Weapon XP are enabled for all playlists in both multiplayer and zombies. With just two weeks to go before Season 1, this should help players reach the vaunted level 100 much easier.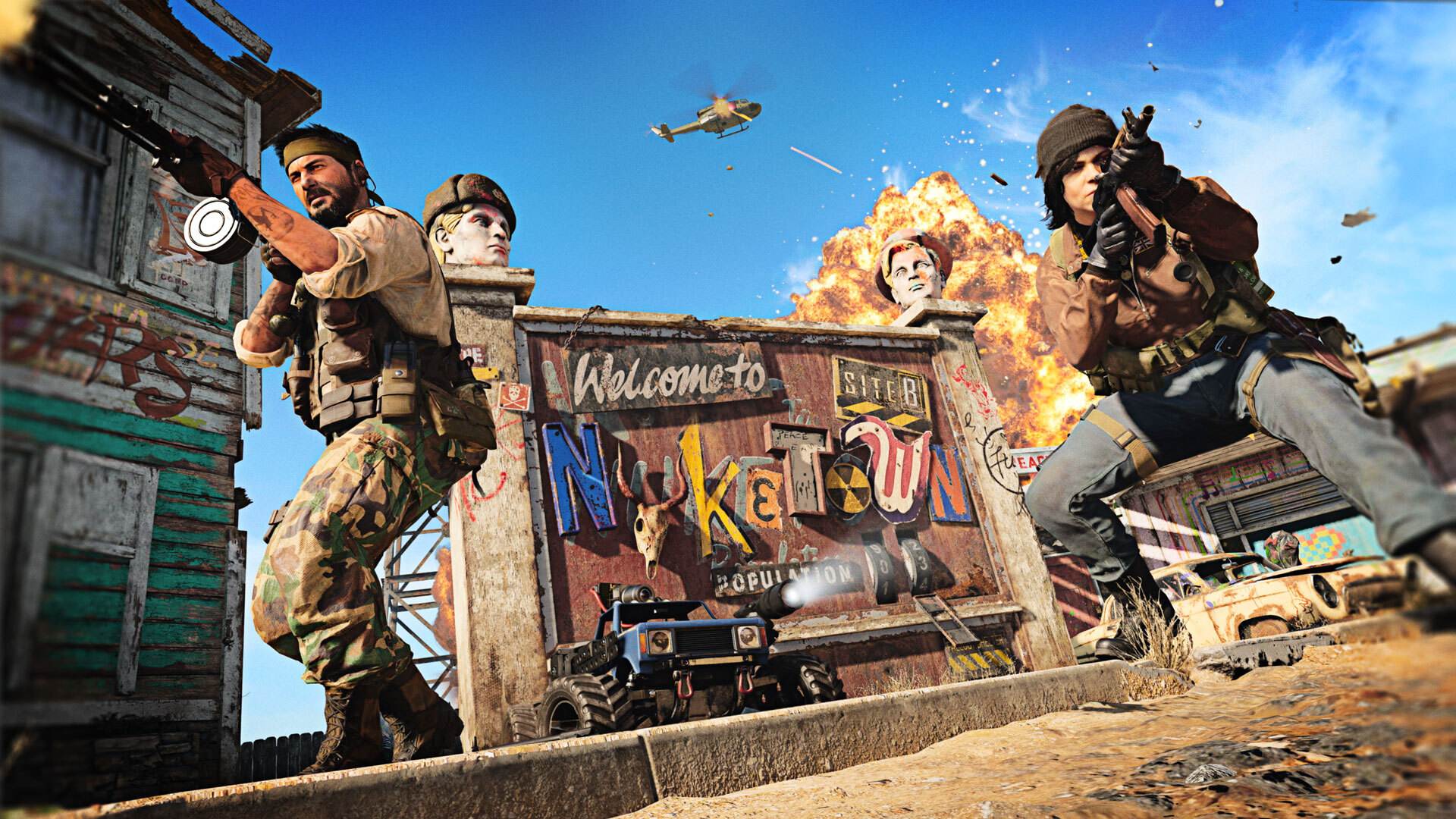 This is likely the game's last big update until Season 1 releases on December 10. While it's possible some patches could come through, any big weapon balancing or content drops will presumably have to wait until December.
Make sure to stay tuned to Daily Esports for all Call of Duty news.

Joey Carr is a full-time writer for multiple esports and gaming websites. He has 6+ years of experience covering esports and traditional sporting events, including DreamHack Atlanta, Call of Duty Championships 2017, and Super Bowl 53.