League of Legends
VALORANT
CS:GO
Overwatch
Call of Duty
Halo
DOTA 2
Apex Legends
Rocket League
Smash
Welcome to Match Notes, a weekly column by staff writer Bonnie Qu that looks back on each week of the Overwatch League.
This week's entry is about the games that took place from May 6 – 9. For official match results, check out the Overwatch League website. For everything else, look here.
---
THIS WEEK'S PATCH NOTES
The good folks over at the Overwatch League are constantly figuring out ways to make things as balanced as possible. This means tweaking the relative strength of various teams and players from week to week, with varying results. This year, they've generously agreed to send us some of their official patch notes every week, so that we know exactly what changes have been made.
DALLAS FUEL
Bug fix: Team no longer inspires abject misery
Developer's comment: Over the years, we've received countless complaints from Fuel fans about the team's seemingly innate ability to create misery. We've always brushed these claims off as unsubstantiated, but recently we discovered a hidden flaw in the code that seems to corroborate this popular fan theory. It has now been fixed. Our bad!
SHANGHAI DRAGONS
Ability to win assault maps reduced to 50%
Developer's comment: The Dragons are a fairly momentum-based team. This season, every time they've won the first map, they have gone on to win the series. We felt that this was a little too formulaic, so we've reduced their ability to win the assault map in each series. This invariably forces their momentum to grind to a halt and creates a mental reset for both sides.
FLORIDA MAYHEM
New passive: "Having a good time"
Developer's comment: We're not too sure how to approach the Mayhem's power level at the moment. Any nerfs seem to make them a little too weak, and any buffs seem to send them to stratospheric heights previously unknown to man. Therefore, we've settled on giving them a new passive that ensures that, no matter what happens, they're having a good time.
---
VICTORY SCREEN
Winners and losers are a natural part of competition — though not always in the way one would think. In this section, we go over who experienced the triumphs, defeats and epic highs and lows of professional Overwatch this week.
VICTORY: THE TEAM THAT WON
The short version: The Dallas Fuel won the May Melee.
The long version: Once upon a time, in the faraway land of 2017, there was an Overwatch team called Element Mystic. At first, nobody had heard of them. Then, they defeated the South Korean Overwatch World Cup team in a showmatch and, suddenly, everyone had heard of them. They qualified for OGN APEX Season 5; the one thing they'd been working toward since the team was founded.
APEX Season 5 never happened. In February of 2018, main tank Lee "Fearless" Eui-seok left the team to join the winless Shanghai Dragons. A few months later, damage prodigy Kim "Sp9rk1e" Yeong-han was suspended for account selling. After that, every remaining original player left one by one to join different Overwatch League teams. Element Mystic rebuilt and came back stronger. But there would always be that "what if" hanging over the original roster.
Fast forward to 2020. Enter the Dallas Fuel, a franchise so acquainted with disappointment that their fans have been chronicling their all too predictable cycle of misery for years. On Oct. 23, the Fuel announced the signing of head coach Yun "RUSH" Hee-won, the coach who had helmed Element Mystic since its inception. Then came Sp9rk1e and flex tank Choi "Hanbin" Han-been — and fans thought, "surely not."
Other than flex support Kwon "Fielder" Joon, every member of the Dallas Fuel coming into the May Melee had been on Element Mystic at some point. Four were part of the original squad. All these players went their separate ways after Element Mystic — but in the end, they found their way back to one another. And, together, they've finally conquered the biggest stage of all. Isn't that incredible? In a league where even the most tight-knit rosters can so easily disperse, it's heartwarming to see an old one form again, like rivers that branch off and then all flow back into the same ocean.
No, this championship isn't quite the happy ending they never got, because this is by no means the end. They've been given a new beginning and there's nothing more exciting than that.
DEFEAT: THE TEAMS THAT DIDN'T WIN
Unfortunately, along with a winning team, there have to be three losers. The Florida Mayhem, Shanghai Dragons and Chengdu Hunters all made it to the final four and put forth admirable efforts. However, they were unable to stand up to the might of the Fuel (or one another) in the end. Due to the lack of international competition that we've had for the last year, this first tournament was difficult to predict. Just ask all the people whose brackets were utterly destroyed after Day 1.
But, after such a long drought, it was hugely entertaining to see these teams match up; since some of them hadn't met one another since early 2019. It was especially fun (for some people who will remain unnamed) to see former teammates — such as the Mayhem's Gang "Gangnamjin" Nam-jin and the Dragons' Lee "Leejaegon" Jae-gon — finally go up against one another for the first time since joining the league. The success of the May Melee bodes well for the future of the Overwatch League's international competition, as well as for the future of ex-teammates finally getting to beat each other up.
---
WHO GAMED THE HARDEST?
Every player in the Overwatch League is, by definition, a gamer. But, sometimes one rises to the top as the most gamer of them all. Whenever this happens, it's worth celebrating. Each week, we'll be picking the one player we think gamed harder than anyone else.
LEE "FEARLESS" EUI-SEOK (DALLAS FUEL)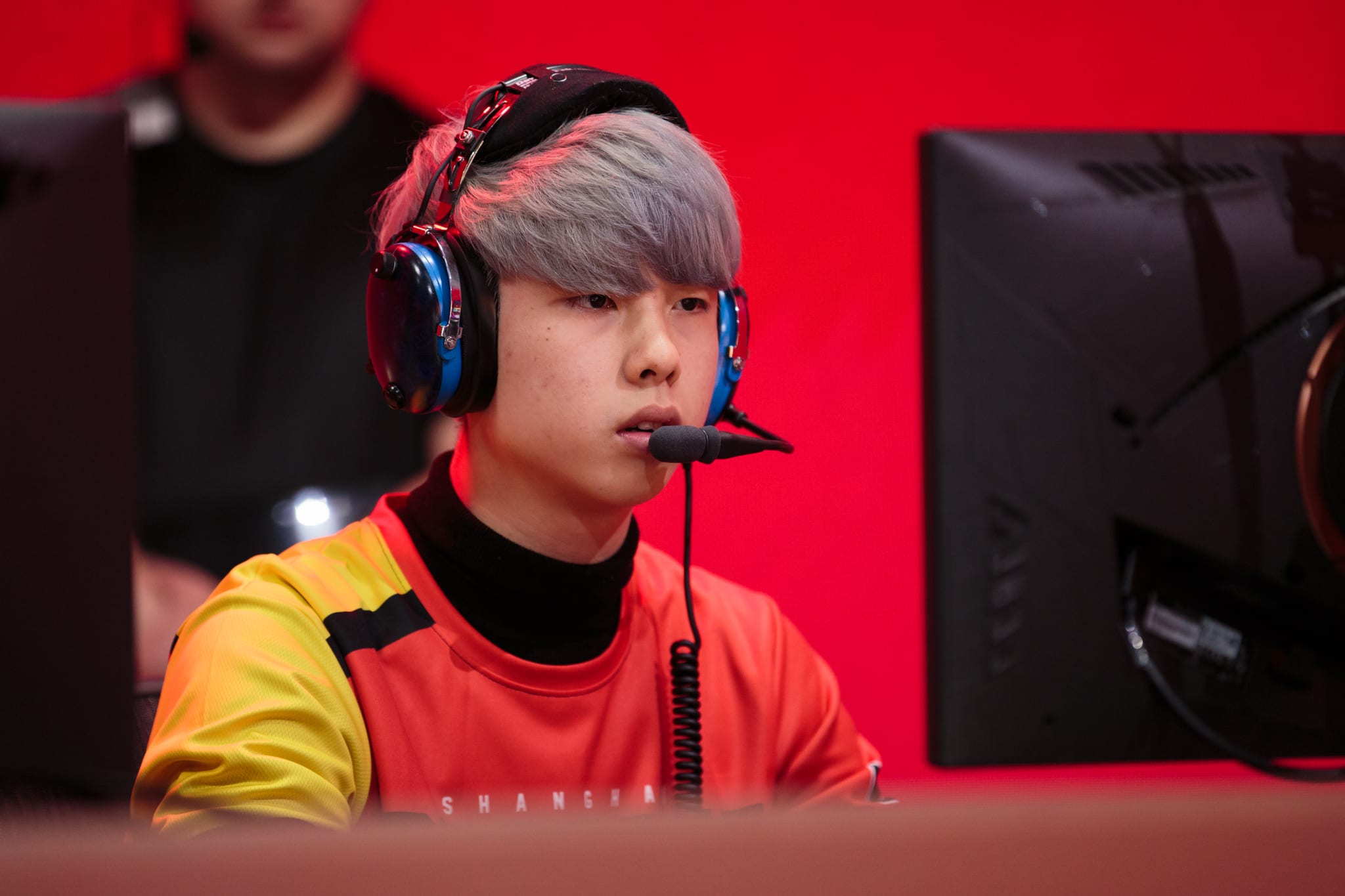 Yeah, yeah, I know. Two weeks in a row, really? This guy may be good but is he back-to-back "gamed hardest" recipient good?
I think he is. Early on in the May Melee, one thing quickly became very apparent for the Overwatch League: if Fearless was alive, the Fuel had a very, very good chance at winning. If Fearless was dead, they might as well just give up and go for the next map. It was a rule that held true through the tournament, with Fearless playing an integral role in every single victory. And, his absence was keenly felt every time the other team managed to stifle him.
It's a little overwhelming to think about the full extent of how good Fearless is. It can sometimes be difficult to notice the impact that main tanks have on the game, but Fearless looms so indisputably large that you can say with near certainty that he makes any team better. He's the kind of player whose leadership and tenacity shines through in everything he does. We've come a long way from the 2018 Shanghai Dragons, haven't we? And yet, without that part of his story, this piece wouldn't be nearly as compelling. Fearless lives up to his name in every way. He games hard and he games fearlessly.
HONORARY MENTIONS:
Lee "LIP" Jae-won (Shanghai Dragons)
Kim "Doha" Dong-ha (Dallas Fuel)
Kim "SLIME" Sung-jun (Florida Mayhem)
Just a fun guy who likes playing games and also likes writing about people playing games.