League of Legends
VALORANT
CS:GO
Overwatch
Call of Duty
Halo
DOTA 2
Apex Legends
Rocket League
Smash
With every new COD Mobile season, additional challenges and events arise that often give players some trouble. One of those challenges is using Class Chips, which some players didn't even know existed.
Class Chips are only present in the battle royale portion of COD Mobile. So multiplayer fans will need to hop in the BR mode to complete this challenge. However, once they get in there, they still don't know what a Class Chip is or how to use one. This guide will explain both aspects of the challenge so players can breeze through it in Season 7.
Using Class Chips in COD Mobile Season 7
The first step players need to take in this challenge is joining a battle royale match on the standard map. Players can choose any player count they want, so Solos or Trios work for this challenge. Once the match has started, players will choose their class for the current match.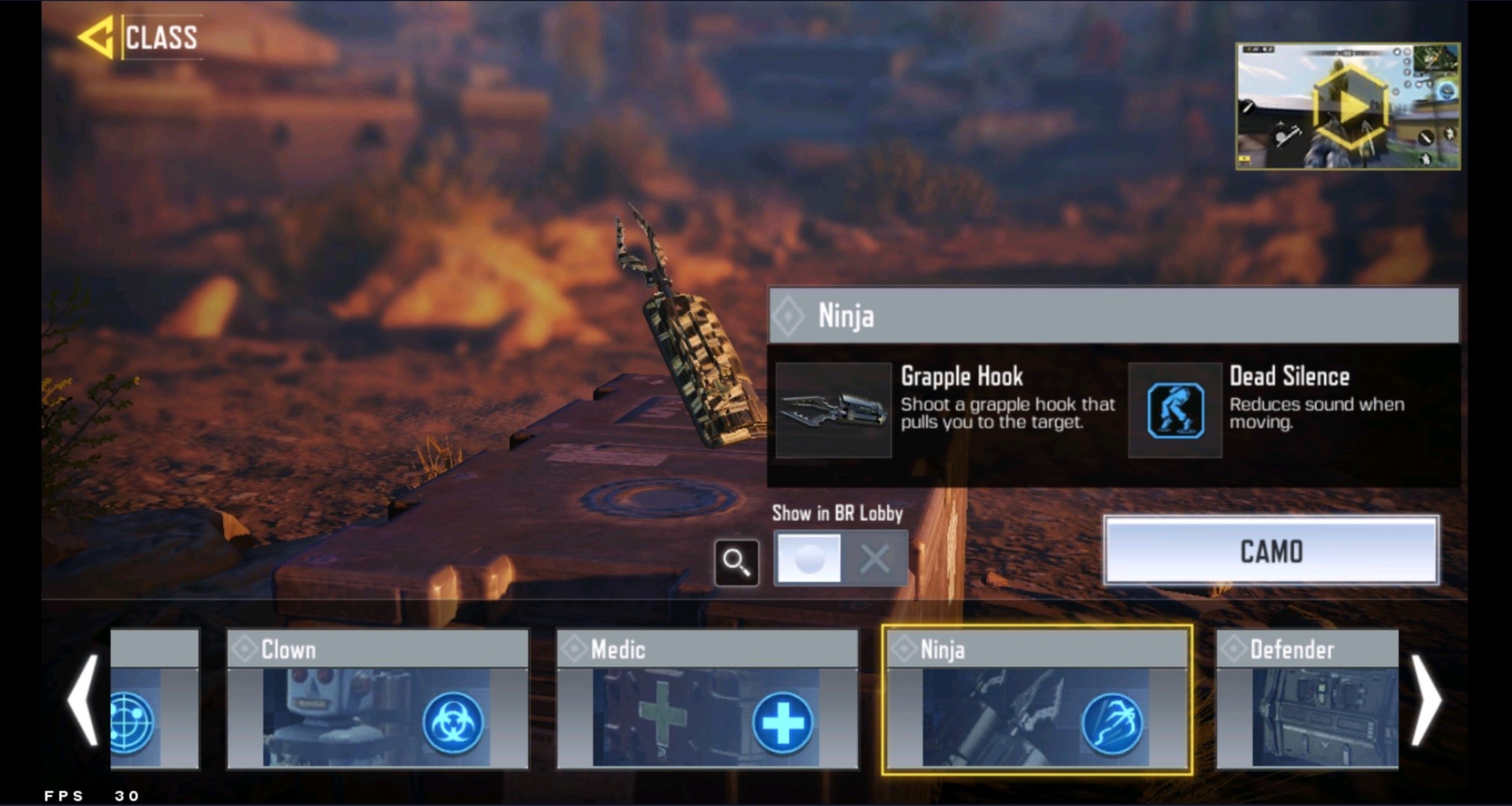 These classes come with some added benefits that players can take advantage of in-game. It doesn't matter what class players pick, but they should choose one that fits their play style the best. The next step is looking at the map once the jump plane has taken off.
On the map there are several small purple squares on the map, that is were the Class Chip stations are found. Players should try and land somewhere near these points, but make sure to grab some gear before going towards them. After the player has acquired some weapons, they can go to the purple square and find the Class Chip station.
Players need to interact with the station to add the Class Chip to their current class. This upgrades the class ability. Once this happens, players need to use their class skill three times in a match to complete the challenge. If players want to do this safely, they can find a hiding spot and wait for their skill to recharge three times then continue on with the match.

Joey Carr is a full-time writer for multiple esports and gaming websites. He has 6+ years of experience covering esports and traditional sporting events, including DreamHack Atlanta, Call of Duty Championships 2017, and Super Bowl 53.