League of Legends
VALORANT
CS:GO
Overwatch
Call of Duty
Halo
DOTA 2
Apex Legends
Rocket League
Smash
An update went live this afternoon in Call of Duty: Warzone Season 6 that brings some early Vanguard content to Verdansk. The STG44 and M1 Garand rifles from Vanguard are now available through the Battle Pass. These two weapons were thought to be added to the game by mistake when Season 6 went live last week. However, it appears that Activision is actually letting players unlock the rifles a little early in Warzone.
Players can access the two rifles through the Season 6 Battle Pass of Warzone. Once players open their application, they'll see that 24 free tiers of Vanguard content has been tacked on to their pass. This content needs to be unlocked, like any other reward on the Battle Pass. However, if players have already surpassed those tiers by playing Warzone in Season 6, they'll automatically have the STG44, M1 Garand and other Vanguard rewards.
Unlocking the STG44 and M1 Garand in Warzone
The 24 free tiers have been added to Tiers 1-98 on the current Warzone Battle Pass. So, if players are at or past Tier 98, all of the rewards are waiting for them in-game. These rewards will follow the player's account when Vanguard launches, in addition to using them in Warzone right now.
The rewards include Double XP tokens, calling cards, emblems, sprays, weapon charms and a wristwatch accessory. However, the real prizes are the weapon blueprints for the STG44 and M1 Garand. Players can unlock these rewards throughout the Battle Pass and use them immediately in Warzone.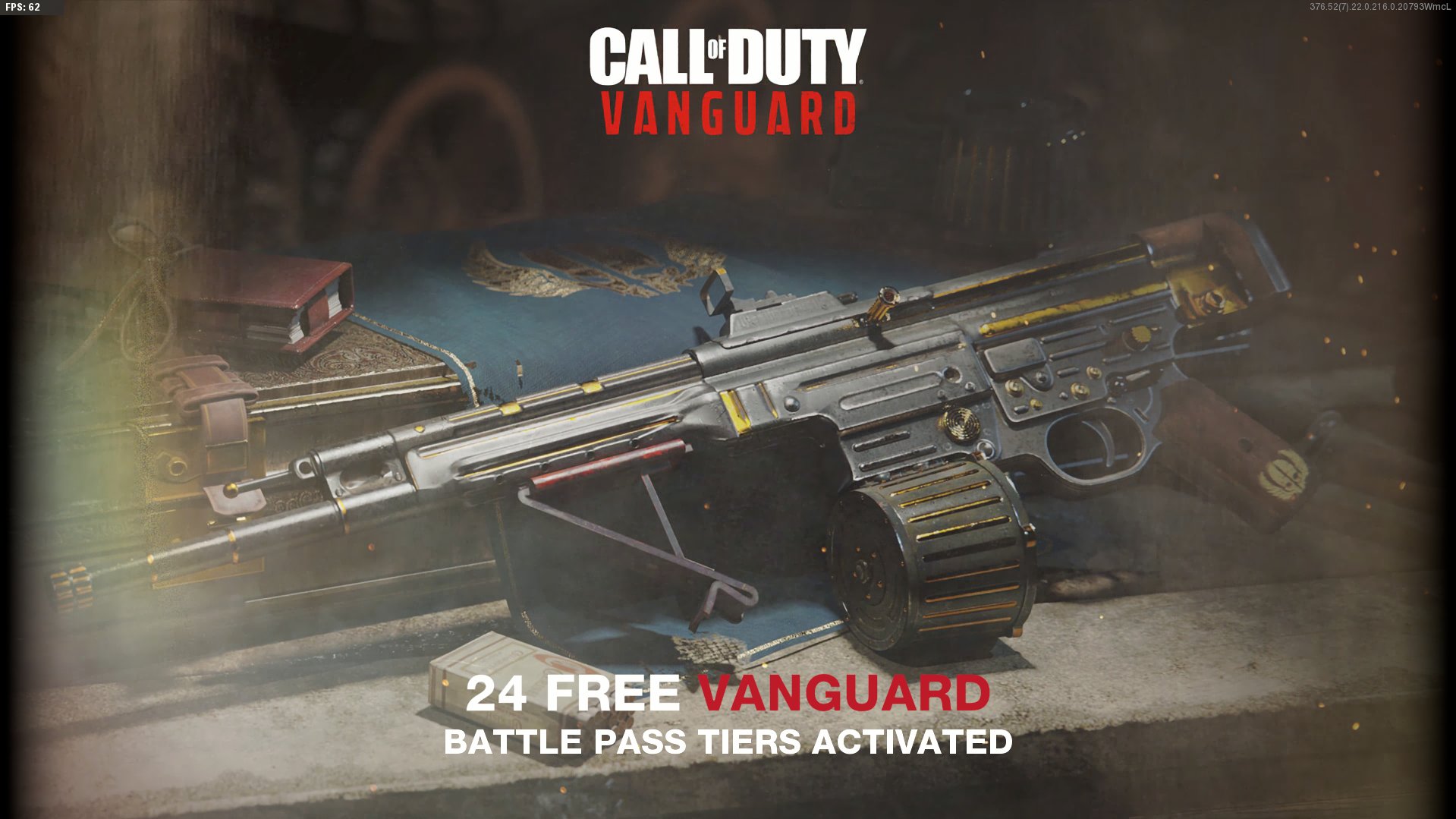 Players cannot to use any other attachments for the weapons and won't be able to access the gunsmith for the STG44 or M1 Garand in Warzone. This also means that no additional camos can be unlocked. Both of those features are arriving after Vanguard launches. Players can level the guns up with Weapon XP, though, which will give them an edge when Warzone and Vanguard fully integrate later this year. This XP carries over when Vanguard releases.
Each of the blueprints for the STG44 and M1 Garand come with 10 attachments. Activision stated that this won't make them overpowered, but that it will instead give them "versatility over power."
If players can't see the new tiers on their Warzone Battle Pass, they should try restarting their application. The Battle Pass screen should tell players that "24 free Vanguard Battle Pass tiers have been activated."

Joey Carr is a full-time writer for multiple esports and gaming websites. He has 6+ years of experience covering esports and traditional sporting events, including DreamHack Atlanta, Call of Duty Championships 2017, and Super Bowl 53.