League of Legends
VALORANT
CS:GO
Overwatch
Call of Duty
Halo
DOTA 2
Apex Legends
Rocket League
Smash
Call of Duty Mobile Season 6 is in full swing and new players are being attracted to what the installment has on offer. There's the new Zombies mode, a fresh map, scorestreak and weapon, and an all-new Battle Pass filled with tiers of content. With so much going on with the mobile title, new and old players are bound to cross paths.
Perhaps a player's friend hears about the season and wants to join in on the action. Or maybe a new player gets enthralled with playing the new map Slums and using the MX9 from Black Ops 4. Either way, one of the more popular ways for new and old players to interact with each other is through the clan feature.
Clans are essentially large groups of people that have the opportunity to play together and earn additional XP in-game. Joining a clan requires an invitation, which is easy to accept. What if a player wants to leave a clan, though? The process to quit one of these groups is detailed below.
Leaving a clan in COD Mobile
To leave a clan in COD Mobile, players only need to follow a few easy steps. The first of which is to open the COD Mobile app and navigate to the main lobby screen. From here, players should then find the "Clan" tab at the bottom of the screen.
Once on the clan page, players will see the "Member" tab in the top left. Players need to click the tab and then find their name on the list of members for their respective clan. By hovering over their name, an open door icon will appear on the right side of the player's name. Players then should hit this icon and an option asking to leave the clan will appear.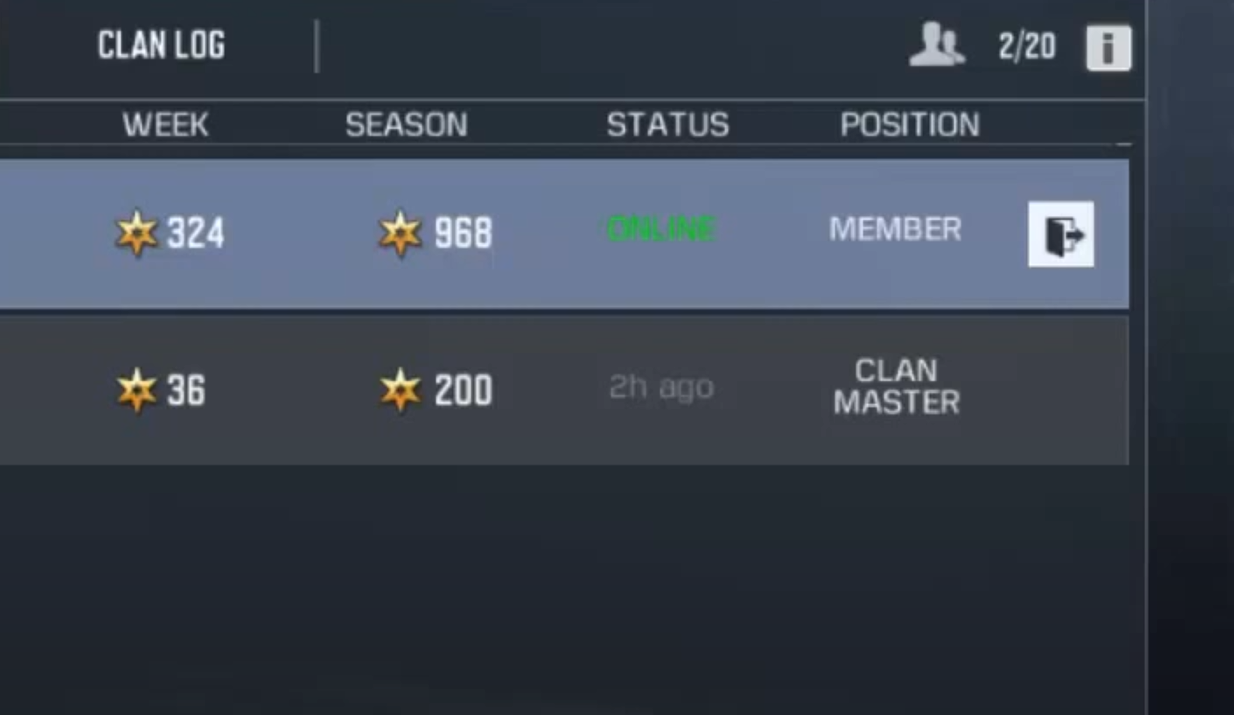 Players can simply accept the option and this will make them a free agent. However, after they've left, they won't be able to join another clan for 24 hours. If leaving the clan was a mistake, players will need to wait 24 hours and then accept another invite from the clan's leader.

Joey Carr is a full-time writer for multiple esports and gaming websites. He has 6+ years of experience covering esports and traditional sporting events, including DreamHack Atlanta, Call of Duty Championships 2017, and Super Bowl 53.