The current craze in Call of Duty: Black Ops Cold War is going for Mastery camos on different weapons. Each gun has three camos that are unlocked by completing the base challenges for that given weapon. There are seven categories of challenges with five skins up for grabs. Some are easier than others, like getting two or more rapid kills with the gun. However, others are a little more trivial, such as earning Point Blank kills. Also, falling into the difficult category, the Longshot medals are required for every weapon to unlock Gold camo.
Earning Longshot Medals in Black Ops Cold War
Camo challenges in Call of Duty have featured earning Longshots since the early 2010s. Every developer requires players to earn a set amount of them in order to unlock Gold for a particular gun. This, in turn, makes Longshots required for unlocking Diamond and Dark Matter as well.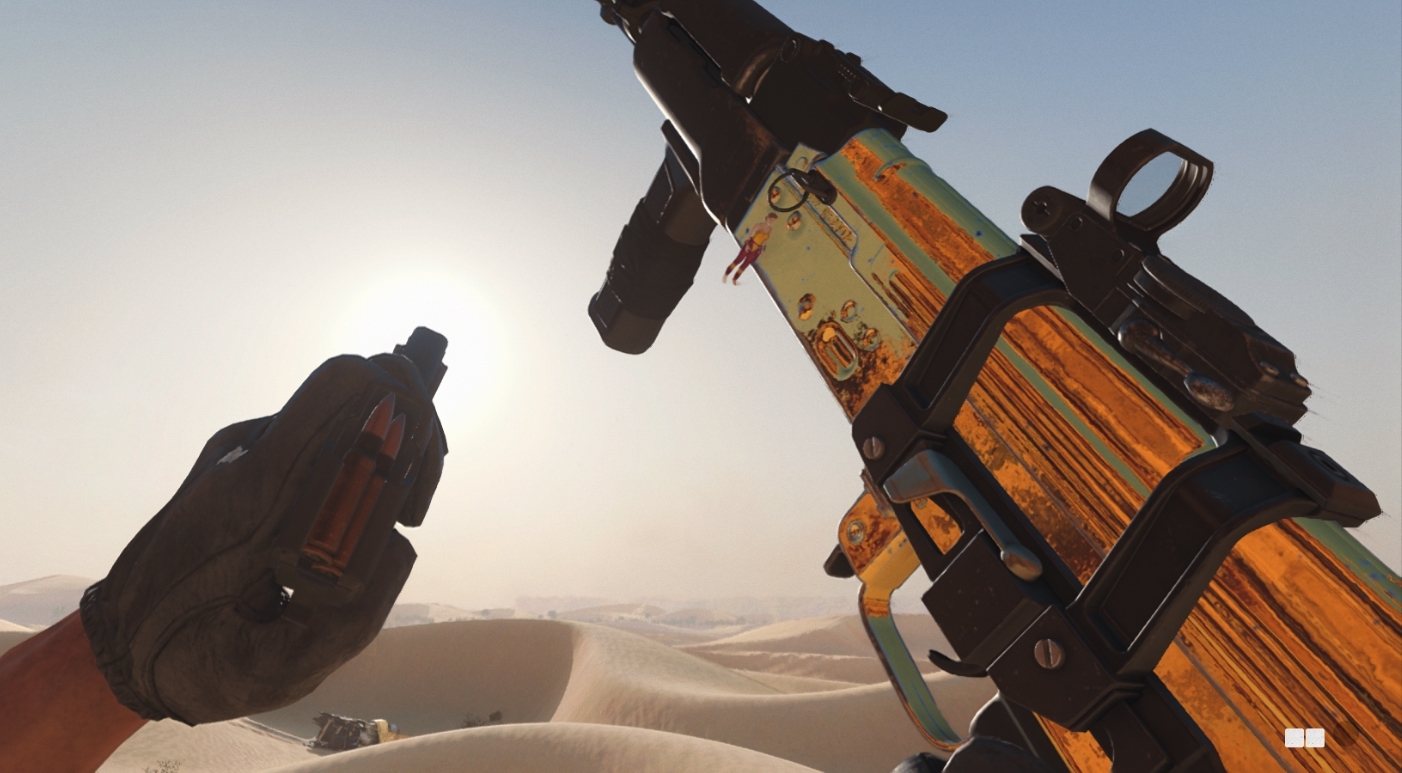 Black Ops Cold War is no different from other titles in regard to players needing 50 Longshot medals to complete the "Geometric" category. As with every year, players have been asking the easiest way to finish this camo set so that they can move onto something simpler.
While the straightforward answer is to merely kill enemies from far away, there's a foolproof method to complete this challenge quickly. All you need to do is hop into Hardcore Team Deathmatch or Domination. First, though, it's recommended to put at least a 2x optic on your weapon. This allows you to see farther and to be more accurate.
Also, we suggest equipping range-boosting attachments on your weapon. Once your gun is ready, head into Hardcore and find a spot that you can see enemies from a far distance. The next step is to simply kill them while they're at this distance. Hardcore is recommended simply because you don't have to put 4 to 5 bullets in an enemy to earn a Longshot medal.
Below are some examples of where you can post up on various Black Ops Cold War maps to earn easy Longshot medals. Essentially, if it looks long enough to be a Longshot, it most likely is.
Miami: Top balcony looking at the street or vice versa
Satellite: The middle plane facing either of the spawn points
Armada Strike: Top middle of the boat looking at both ends
Crossroads Strike: Snipers rest near the crane aiming at the other side of the map
Nuketown '84: The long sightline on the B Domination flag side
About the Author
Joey Carr is a full-time writer for multiple esports and gaming websites. He has 7+ years of experience covering esports and traditional sporting events, including DreamHack Atlanta, Call of Duty Championships 2017, and Super Bowl 53.