There are dozens and dozens of medals to be earned throughout COD Mobile. From the more traditional ones, such as Bloodthirsty and Popcorn, to the more niche ones, players will have to spend a ton of time in the game to earn them all. However, certain events and challenges sometimes pop up that require players to earn a specific medal. Recently, one of these challenges has called for players to earn the Melee Master medal in COD Mobile.
This specific challenge is for the Wild Card task in COD Mobile. Players need to kill either kill 15 enemies with the Merc 1 – Wretched Dawn Operator and any assault rifle in multiplayer. Or, players can earn the Melee Master medal five times in COD Mobile battle royale matches. Many players are picking the latter, as they might not have the Merc 1 – Wretched Dawn Operator to complete the first task.
Earn the Melee Master medal in COD Mobile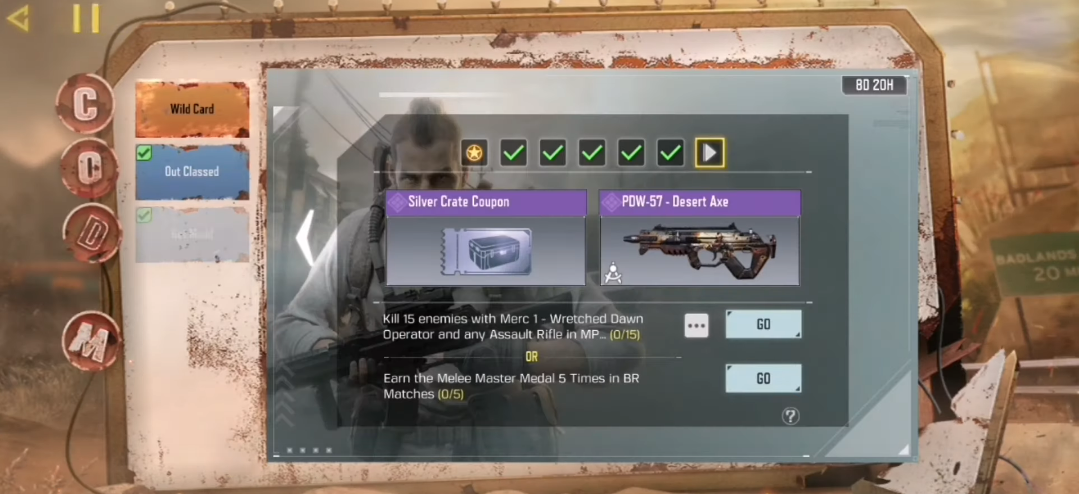 In COD Mobile, the Melee Master medal is described as the following: "Kill 4 or more enemies with a melee weapon (excluding Warfare Mode.)." You can find this in the Battle Royale section of your Achievements and Medals tab in your profile.
So, there you have it. In order to earn five Melee Master medals, players must go into a battle royale match and kill at least four enemies using a melee weapon. The melee weapon of choice does not matter, so it can be whatever players have available to them in their loadout. As this medal needs to be earned five times to complete the Wild Card challenge, players will have to go into five different matches and kill four enemies with a melee weapon each match.
Once they have done that, they will see the Melee Master medal appear on their screen, indicating they have earned it in COD Mobile. The easiest way to earn this medal is to play strategically and pick off enemies stealthily. You could also try damaging enemies with your gun first and then finishing them off with a melee weapon.
About the Author
Joey Carr is a full-time writer for multiple esports and gaming websites. He has 6+ years of experience covering esports and traditional sporting events, including DreamHack Atlanta, Call of Duty Championships 2017, and Super Bowl 53.