One of the new Crown Faction missions in Season 2 of Call of Duty: Warzone 2 DMZ is called "Intel Exchange." This mission requires players to gain access to Room 403 using a special key to extract intel from the room. Players will also need to place the Building 21 USB Stick in the hotel Room 403 as well.
There's plenty going on in this mission, so players might need some help in their journey to complete Intel Exchange.
Finding Room 403 in DMZ
First and foremost, you will need to find Room 403 in DMZ. You will need to head to this room at least once to extract the intel from it, but you can also place the USB Stick inside if you already have it, which saves you a trip. Room 403 is located on Ashika Island and can be found in the section of the map situated between Town Center and Beach Club.
You can see the exact building you need to visit in the map screenshot below.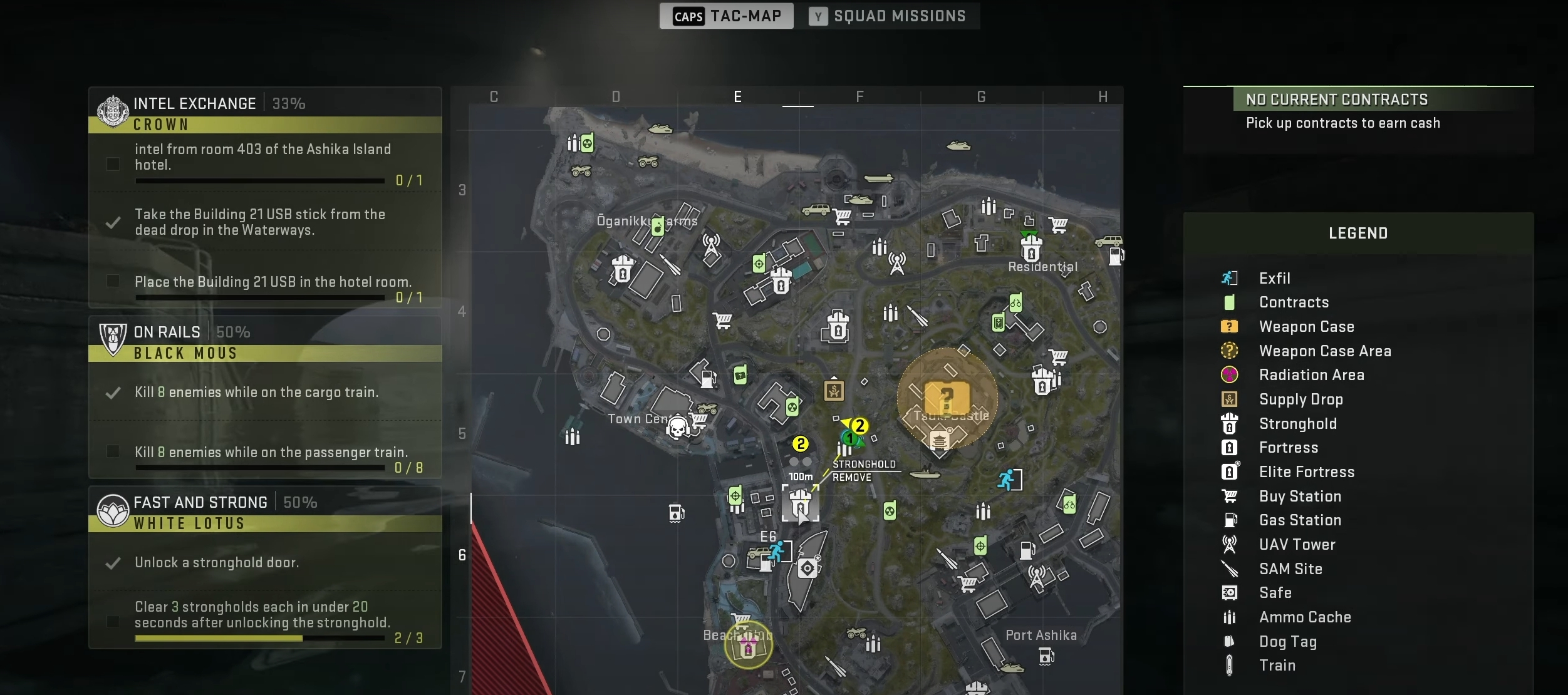 This location is sometimes a Stronghold, but sometimes it's not either. If it is a Stronghold in your match, then you will need to acquire a Stronghold key to gain entry. If it's not, then simply walk right in through the front door. Room 403 can be found on the fourth floor of the building, which you can get to by using the elevator zipline. In order to enter the room, you will need the Room 403 Keycard, which is a random drop by HVTs, AI soldiers, and supply crates.
Room 403 is marked by a clear number on the side of the door. Once you find it, use the keycard to enter and then you can locate the Al Mazrah Shipping Intel on a nightstand next to the bed. It will be next to the Metal Briefcase Loot Cache.
Completing Intel Exchange in DMZ
Once you have accessed Room 403 and extracted the intel, you will need to find the Building 21 USB Stick. This is found through a dead drop in the Waterways location, so make your way there on Ashika Island. You need to head under the Waterways location and make your way directly underneath Tsuki Castle on the bottom-right side of it.
The dead drop will be a white dumpster sitting on a path near the water. Interact with it to loot the USB Stick.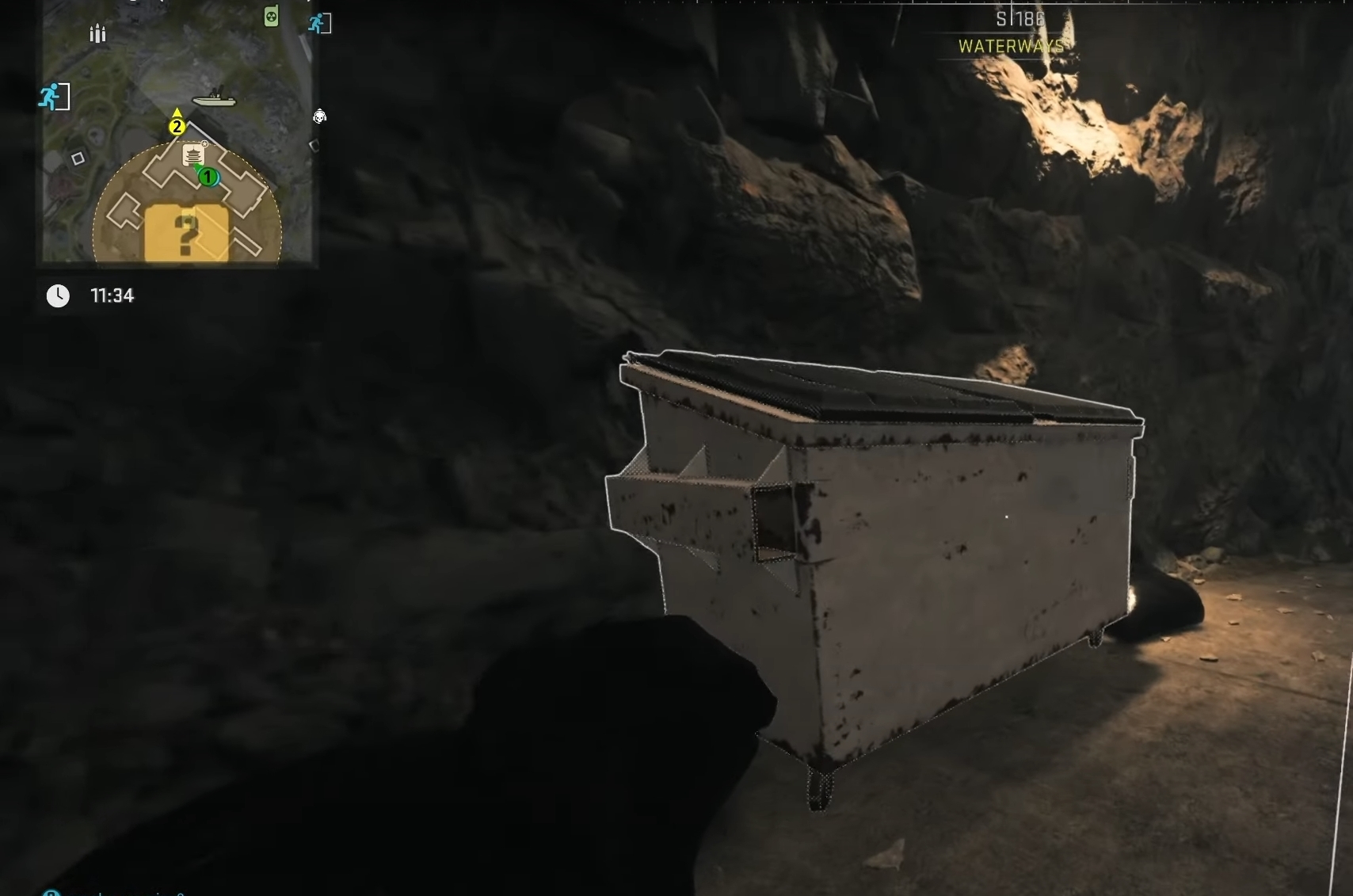 With the Building 21 USB Stick in hand, make your way back to Room 403 and physically place it on the table where you found the intel. If you've done that, then extract out of the match and you will have completed Intel Exchange for Crown in DMZ.
About the Author
Joey Carr is a full-time writer for multiple esports and gaming websites. He has 6+ years of experience covering esports and traditional sporting events, including DreamHack Atlanta, Call of Duty Championships 2017, and Super Bowl 53.