Earlier today, Activision released a new blog post that explains a plethora of launch details for Call of Duty: Modern Warfare 2. This includes when the pre-load for the game goes live, how maps will work at launch, and even some information on new Twitch Drops. However, some of the juiciest details come from the gameplay side of things. Activision states that there will be a high number of weapons and Operators included at launch in MW2.
Launch weapons in MW2
The first piece of content we'll go over is the number of weapons that will be in the game when it launches on Oct. 28. Of course, players can fully expect this number to change as time goes on. With the new seasons that will release every couple of months or so, several weapons will be added into MW2 over time.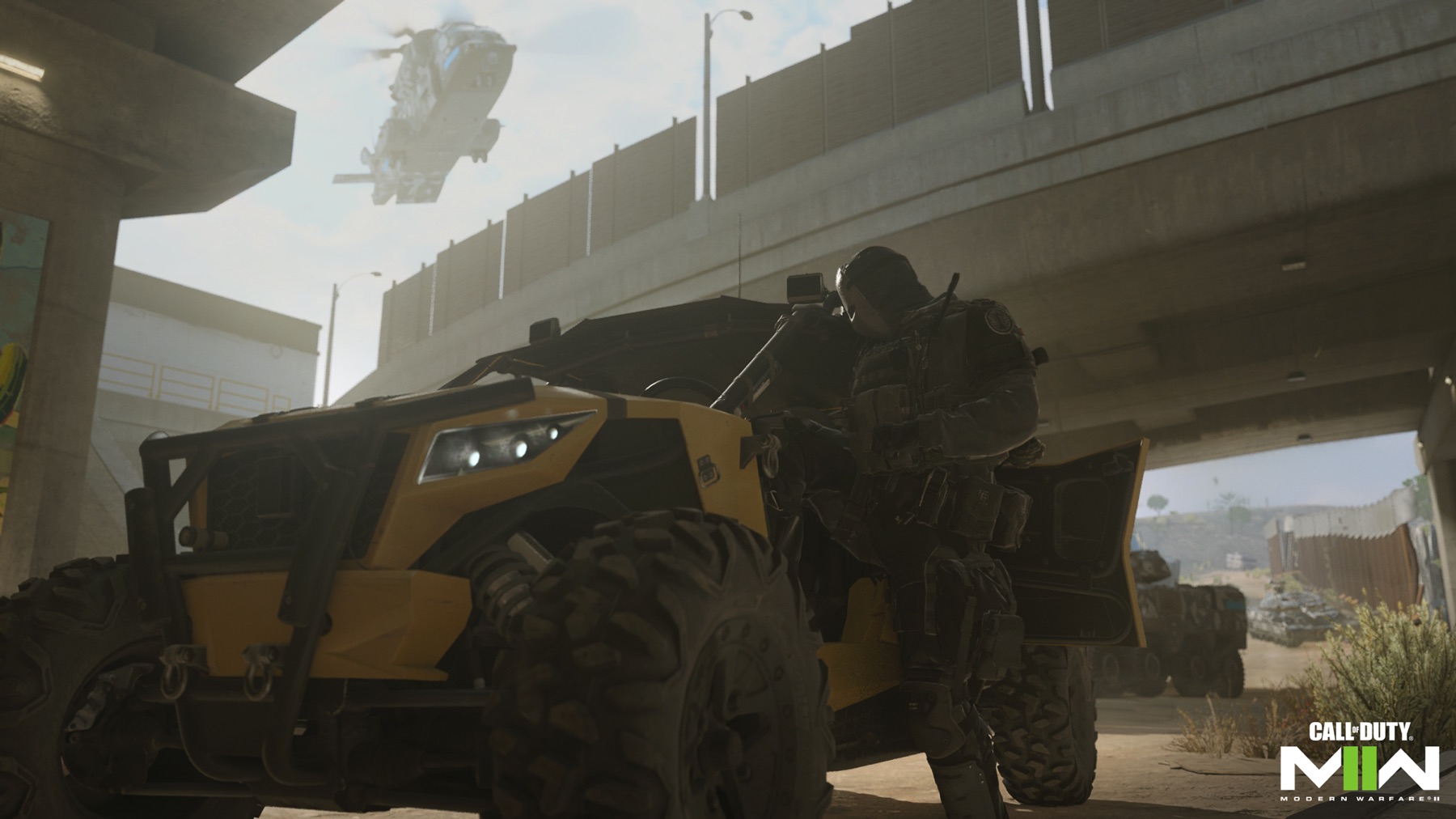 For now, though, here's breakdown of how many weapons there will be at launch.
Assault Rifles: 10 weapons
Submachine Guns: 7 weapons
Battle Rifles: 4 weapons
Sniper Rifles: 3 weapons
Light Machine Guns: 6 weapons
Marksman Rifles: 6 weapons
Shotguns: 4 weapons
Pistols: 5 weapons
Launchers: 4 weapons
Riot Shield: 1
Melee: 1
In total, this makes for over 50 weapons. Activision also stated that these weapons will be split up into 30 weapon platforms, which is how players go about unlocking and leveling up each weapon. As experienced in the beta, weapon platforms are home to several different weapons which can share attachments.
Launch Operators in MW2
Next, we have the total amount and names of the Operators in MW2. We saw a brief number of these Operators in the beta, but now we have the full list. As with the weapons, this number will change as the seasons progress. There are two Factions that the Operators are split into, which players can see below.
Specgru
Chuy
Gromsko
Gus
Kleo
Luna
Nova

Reyes
Zimo
Farah
Ghost
Price
Soap
Kortac
Aksel
Calisto
Conor
Fender
Horangi
Hutch

Konig
Roze
Stiletto
Zero
Oni* (PlayStation exclusive)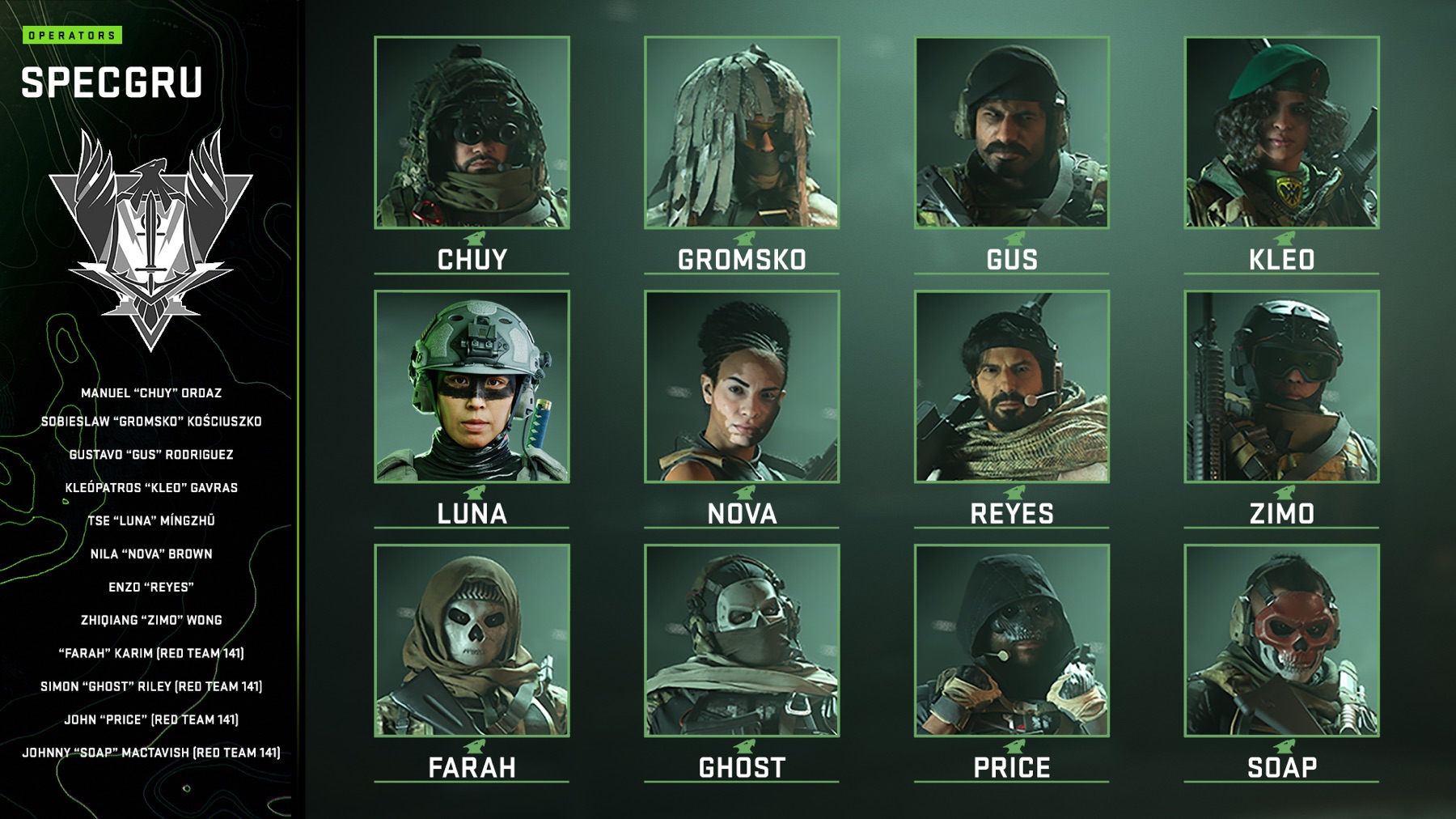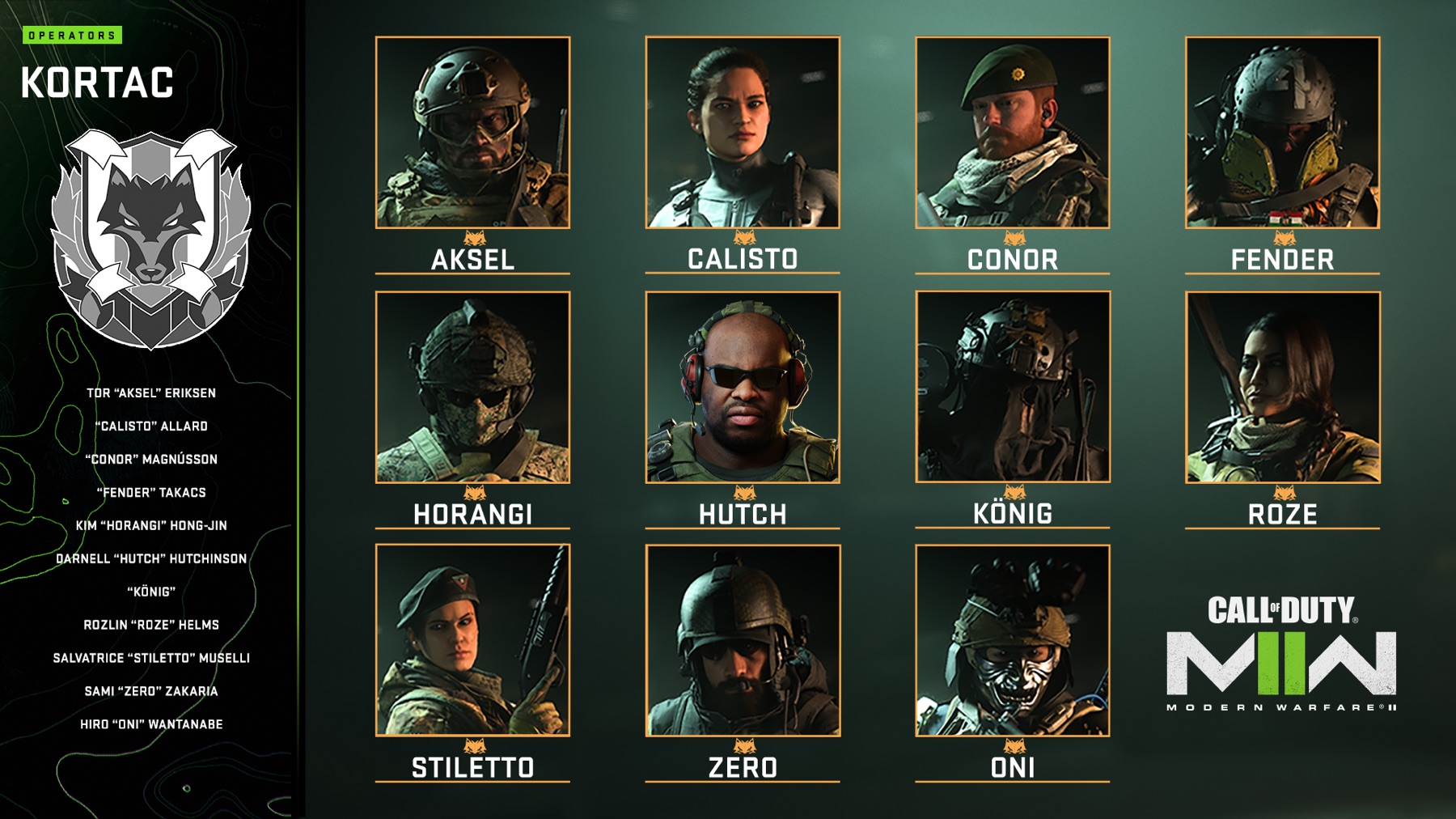 In total, we have 22 Operators for all players, with PlayStation players having access to 23 with the inclusion of Oni. Players will be able to unlock all of these Operators through challenges in Campaign, Multiplayer, and Spec Ops.
We'll learn more about these weapons and Operators closer to the launch of MW2 on Oct. 28.
About the Author
Joey Carr is a full-time writer for multiple esports and gaming websites. He has 6+ years of experience covering esports and traditional sporting events, including DreamHack Atlanta, Call of Duty Championships 2017, and Super Bowl 53.