The Call of Duty: Vanguard Champion Hill open alpha is going live soon for PlayStation players. This is the first time the masses have a chance to play Vanguard multiplayer. While Champion Hill isn't totally reflective of multiplayer, it's a solid indicator of how the game will play overall. During their time experiencing the mode, players can also see all of the confirmed elements coming to MP, including the weapons and attachments.
Yesterday, Sledgehammer Games revealed all of the killstreaks, perks, maps and equipment available in the Vanguard alpha. Today, just before the alpha went live, content creators uploaded footage of an early playtest that took place earlier in the week. This footage provided players with all of the weapons and most of the attachments available in Champion Hill.
All weapons and attachments in Vanguard Champion Hill
In Champion Hill, there are a grand total of 12 weapons available for players to use. At the start of a match, players will spawn in with either a MP40 and 1911 or a Thompson and Machine Pistol. Beyond this, players can either upgrade those weapons with attachments or buy a new weapon at a Buy Station.
The 12 weapons in the alpha are listed below.
MP40
Thompson (M1928)
BAR
DP27
1911
Machine Pistol
Revolving Shotgun
MG42
3 Line Rifle
STG44
Kar98k
Auto-Loading Shotgun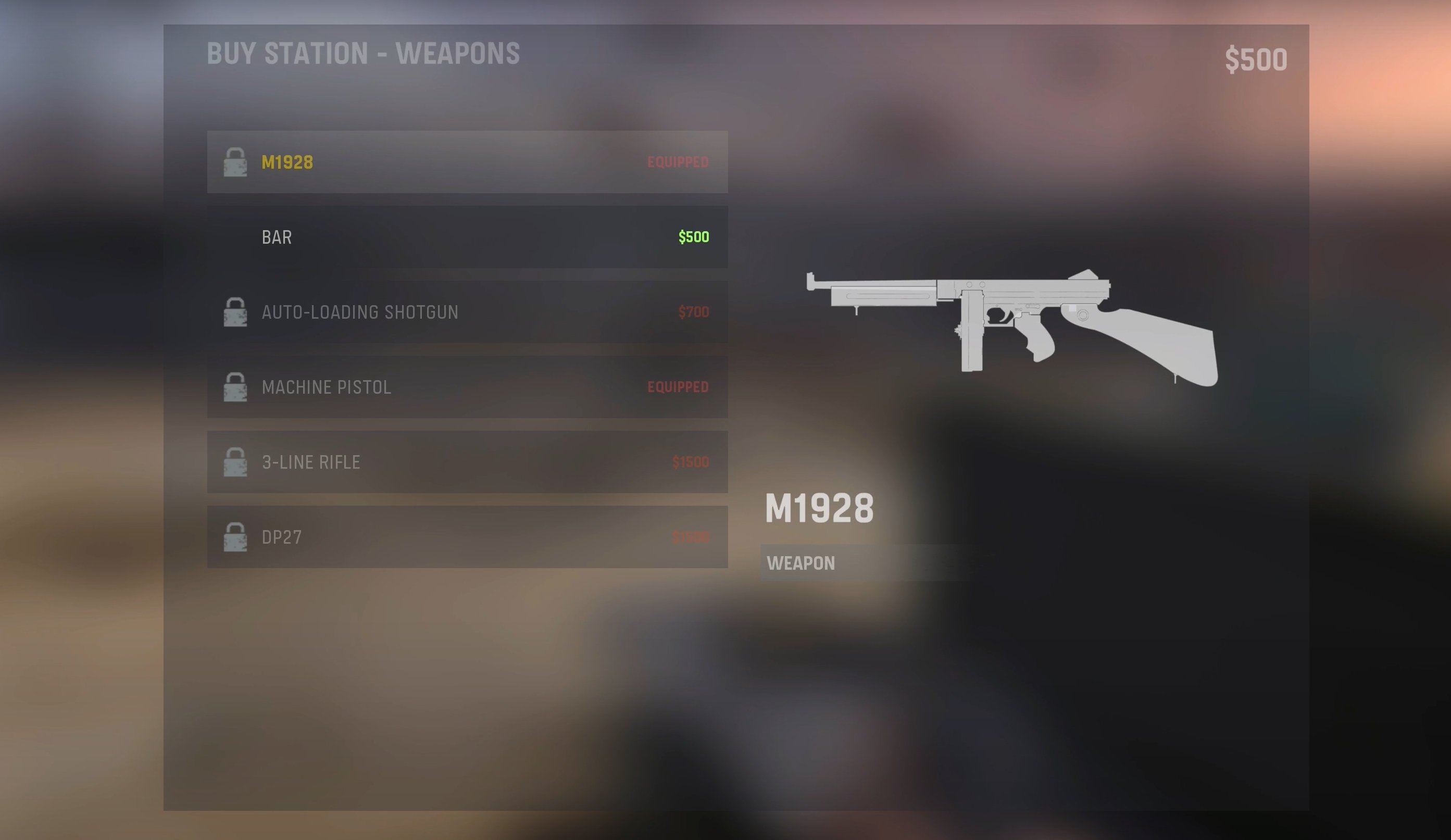 As for the attachments of the weapons, there's not a set confirmed number as of yet. There are 10 upgrade levels for each weapon, which basically means 10 attachments are added to the weapon. Some weapons have the same attachments as others but each gun features some new attachments as well. As the Champion Hill alpha goes on, players can see what guns give what attachments.
However, below is a compiled list of all confirmed attachments that have been found so far.
Monocular Reflector
Fully Loaded
G28 Compensator
MK6 Para
FMJ Rounds
Leather Grip
Fleet
Elita Rifle
7.62MM 105 Round Pan Magazine
ZF4 3.5x Scope
Discard
Steady Steel

.50 BMG 30 Round Magazine
27-inch Precision Barrel
Quick
Quicksilver Silencer
1941 Handstop
Fast Melee
Madson
MK3 Mod 2 Sunfilter Optic
890MM Barrel
Tight Grip
Offsuggon Tactical
MP40 Spitfire MK3 Reflector

Recoil Booster
Players should keep in mind that different weapons earn these attachments at different upgrade levels. Some of the attachments, like the MP40 Spitfire MK3 Reflector, are also exclusive to one weapon.
Among the attachments are sights, handles, barrels, muzzles and weapon perks. The perks include Fully Loaded, Quick, Fast Melee and more. These are like attachments that buff a single trait of the weapon, like in Warzone. This isn't reflective of every attachment that will be in Vanguard multiplayer. With 10 attachments per weapon, Sledgehammer Games will likely introduce dozens of additional attachments when the game releases.
The Champion Hill open alpha in Vanguard runs until Monday, Aug. 30.
About the Author
Joey Carr is a full-time writer for multiple esports and gaming websites. He has 7+ years of experience covering esports and traditional sporting events, including DreamHack Atlanta, Call of Duty Championships 2017, and Super Bowl 53.