League of Legends
VALORANT
CS:GO
Overwatch
Call of Duty
Halo
DOTA 2
Apex Legends
Rocket League
Smash
The hype for Call of Duty: Black Ops Cold War is building with each passing day leading up to launch. The release date is set for Friday, November 13 and a majority of the community can't wait. While still unknown, the next iteration of the Black Ops series looks to be jam-packed with content. Of course, we won't fully know until the end of the week unless leaks surface. As per usual though, leaks have already started popping up thanks to some players getting their hands on early copies of the game.
Black Ops Cold War leaks coming soon with early copies
Simply put, this happens every year as the new Call of Duty gets closer to launching. Retailers receive shipments of the games well before release to prepare for the onslaught of consumers who will arrive at the store the night before. However, not all of the physical discs make it to the scheduled release date.
Instead, some copies are either sold or given out to players across the globe. These users then pop the game into their system and are allowed to play before anyone else. However, with Black Ops Cold War, these early players won't have access to much. According to TheGamingRevolution, not much content is available as of right now.
BREAKING: Early copies of Black Ops Cold War are out there.
Currently, it's offline only & only allows you to play FFA, TDM & Domination on Moscow with Default Classes. This was probably done to prevent leaks but like usual there'll be a patch closer to launch unlocking the game

— TheGamingRevolution (@TheGamingRevo3) November 6, 2020
While not much content is unlocked right now, that's soon going to change. Every year, the developers unlock most of the game around a day or two before the official release date. This is to ensure that everything is running smoothly and things are where they're supposed to be. Usually, this process happens through an update and that's when the real leaks start surfacing.
Release date window for Black Ops Cold War
Essentially, if pre-ordered the title, you can play at midnight local time on November 13 for consoles only. However, if you need to visit a retailer, you can play once you download the game. In North America though, the game will become available at 9 pm PT on November 12.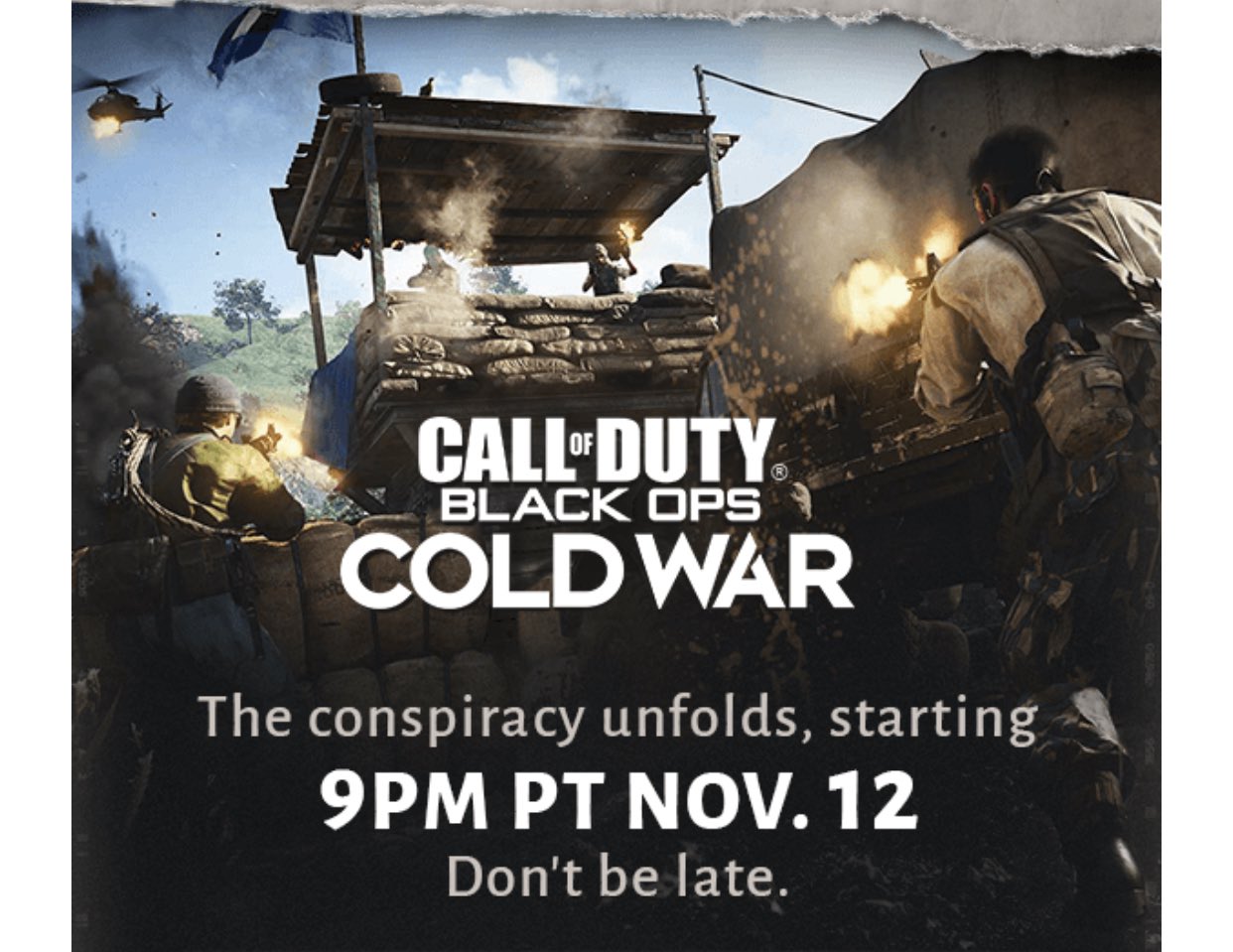 If you're planning on playing on PC, you'll need to wait for 9 pm PT regardless of where you live.
Make sure to stay tuned to Daily Esports for all Call of Duty news.

Joey Carr is a full-time writer for multiple esports and gaming websites. He has 6+ years of experience covering esports and traditional sporting events, including DreamHack Atlanta, Call of Duty Championships 2017, and Super Bowl 53.