League of Legends
VALORANT
CS:GO
Overwatch
Call of Duty
Halo
DOTA 2
Apex Legends
Rocket League
Smash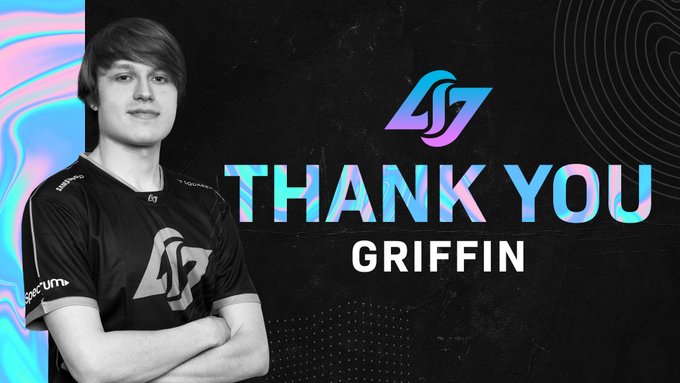 Not even 24 hours after Raymond "Griffin" Griffin was benched and swapped for Ryan "Keel" Keel on the Counter Logic Gaming Academy team, CLG has announced that they will be releasing Griffin effective immediately.
The announcement comes after Griffin's replacement, Keel, led back-to-back wins in the Nerd Street Gamers Power Play tournament. This put CLG.A in a great position to qualify for the Proving Grounds Spring Invitational. CLG.A had tried, and failed, to qualify for the event with Griffin all year.
Griffin's rise
Griffin's time with CLG has been quick but eventful. After joining CLG.A in Spring of 2018, Griffin—known as Wiggly at the time—made an immediate impact. Griffin helped lead CLG in back-to-back playoff appearances in the spring and summer splits of 2018. This included a Finals appearance against Cloud 9 Academy in the summer split. In the spring of 2019, Griffin was promoted to the main roster. After a mild rookie split, Griffin came into his own in the summer, leading CLG to a third place finish. He earned MVP votes in the process and a spot on the LCS All-Pro third team.
The decline
The once promising start for Griffin, after a widely successful rookie campaign, turned sour during the 2020 season. Griffin went from a top three Jungler to one of the worst as CLG finished the spring split of 2020 in dead last with a 3-15 record. Even after getting some extra reps back with Academy team to find his form, Griffin and CLG had a similar outcome in the summer split. CLG barely improved on their horrible 3-15 start and still finished towards the bottom with a 5-13 record. CLG missed playoffs for the second split in a row.
In 2021, CLG decided to relegate Griffin back to the Academy team. To replace him, they brought in former World Championship finalist, Mads "Broxah" Brock-Pedersen, from Team Liquid. Due to visa issues preventing Broxah from traveling from Europe to the US, Griffin started for CLG's main team, kicking off the 2021 season.
The team's performance woes with Griffin in the main lineup only continued. And, after a 1-4 start, Broxah finally joined the team and Griffin was pushed back to the Academy team. But, he failed to gain a footing there too, leading to his release.
CLG.A will continue their run through the Nerd Street Gamers Power Play event without Griffin later this week.

ASU alum with a B.A in Sports Journalism, Warren is one of the premier TFT Journalists in the scene and is a decent TFT player as well who has peaked Challenger and has had multiple accounts in Master+ over all sets. Warren also specializes in other esports content including League of Legends, Valorant, Smash Bros, and more.