The Call of Duty League Kickoff Classic is usually viewed as a ceremonious way to start the season, but players don't seem thrilled they attended the event this year. After LA Guerrillas pro Pierce "Gunless" Hillman called the CDL event meaningless, New York Subliners player James "Clayster" Eubanks echoed that sentiment after testing positive for COVID-19.
Clayster posted his positive test to Twitter on Tuesday afternoon, two days after the event concluded. Clayster sarcastically stated he was "really happy I had to attend a meaningless kickoff single-elim event without proper testing regulations."
CDL pros rip the Kickoff Classic's COVID regulations
Really happy I had to attend a meaningless kickoff single elim event without proper testing and regulations. Fucking pathetic. pic.twitter.com/zVjwXnFvDT

— Clayster (@Clayster) January 25, 2022
Other pros began to chime in with what they saw from the event after Clayster broke the initial ice. LA Thieves player Dylan "Envoy" Hannon responded to Clayster saying he saw little enforcement of the COVID-19 restrictions around the arena.
"Let's promote no masks front row all weekend too," Envoy said. "Barely 6 feet from our walkout places. I'm watching staff have masks on their chins, talent taking pics with fans and seeing them backstage minutes after."
Envoy said that CDL staff and talent were not adhering to COVID-19 preventive practices. Envoy says talent took pictures with fans, who weren't required to submit a negative test prior to entering the arena, and then went backstage where the players were located.
According to Clayster and Envoy, fans weren't mandated to wear masks in the crowd. The CDL website states that fans needed to "self-attest" that they weren't feeling any symptoms prior to entering the arena. They were also technically required to wear a mask, but this policy wasn't enforced strictly. You can clearly see a large chunk of fans not wearing masks in the broadcast and Upcomer staff in attendance noted that the majority of fans were not wearing masks.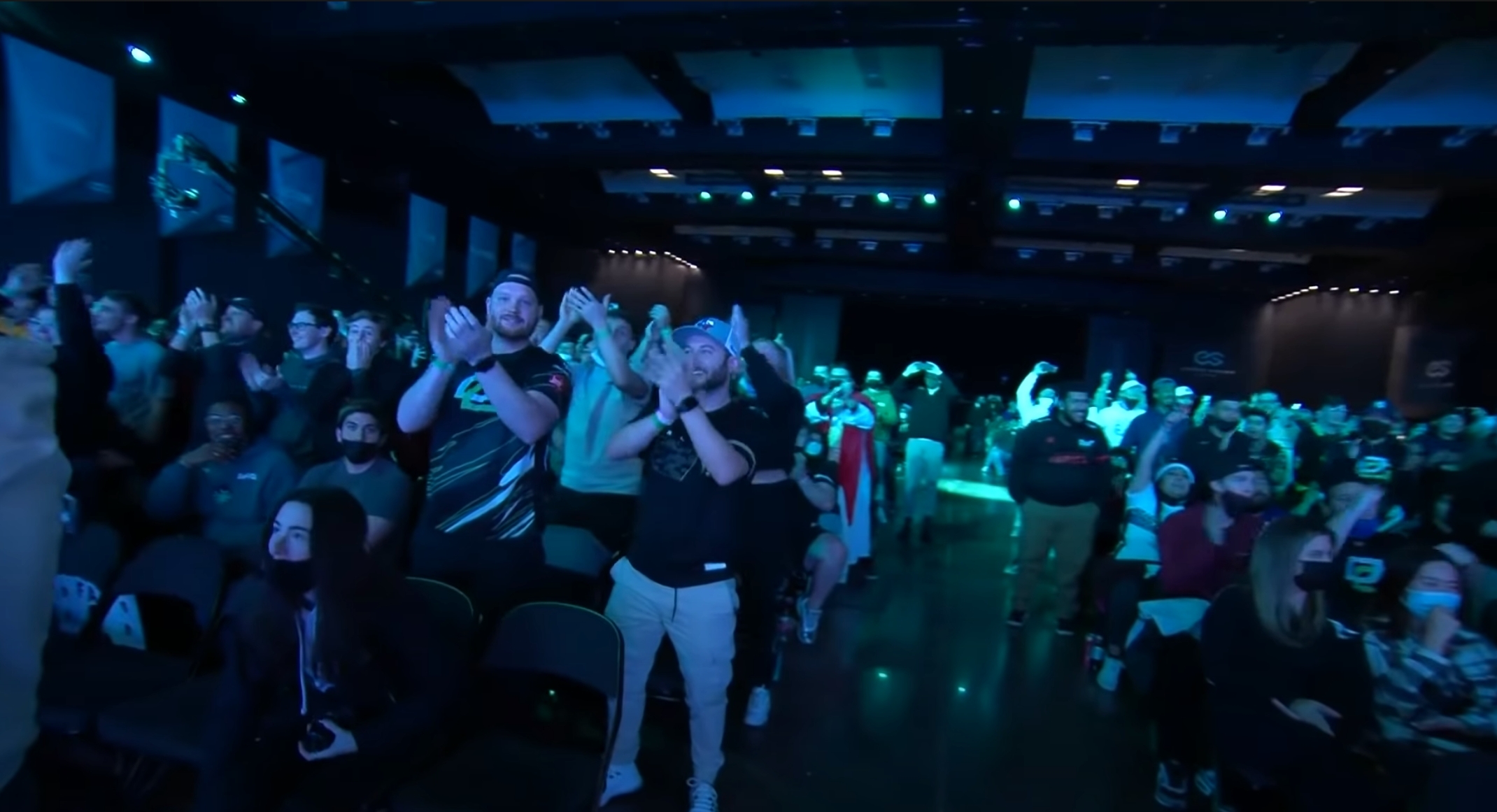 This lack of enforced regulations seems to be resulting in more than one positive COVID-19 test. Clayster tweeted that the players didn't want fans in the arena for the Kickoff Classic and that they pushed for daily tests among players and staff. Instead, the league apparently only required one negative test from the players the day before the event started.
No other CDL player has come out with a positive test yet, although Clayster did say that there are "a ton of positive tests coming from this weekend."
The next CDL LAN takes place at the same arena in Arlington, Texas from Mar. 3-6. After the experience of this past weekend, players will likely push for much harsher restrictions. Whether the league implements them is yet to be seen.
About the Author
Joey Carr is a full-time writer for multiple esports and gaming websites. He has 7+ years of experience covering esports and traditional sporting events, including DreamHack Atlanta, Call of Duty Championships 2017, and Super Bowl 53.