On Monday, patch notes for the Season 1 update in Call of Duty: Vanguard went live. The update introduced some new content to the game ahead of the Warzone Pacific launch, including bug fixes and a new game mode, Control. However, there were also leaks that derived from the update. Players were able to see Vanguard content that wasn't supposed to be seen just yet, including some Call of Duty League (CDL) Operator skins.
The CDL skins have been present previously in Call of Duty. They first made an appearance in Black Ops Cold War and there doesn't appear to be much changing in Vanguard. To note, these skins aren't team-themed skins; they're solely centered around the CDL logo and have a black and white color scheme, as they did in Cold War.
CDL skins discovered in Vanguard
The skins were first discovered by players who downloaded the Season 1 update in Vanguard as soon as it released. Some new Operator skins were viewable in multiplayer, including CDL themed variants.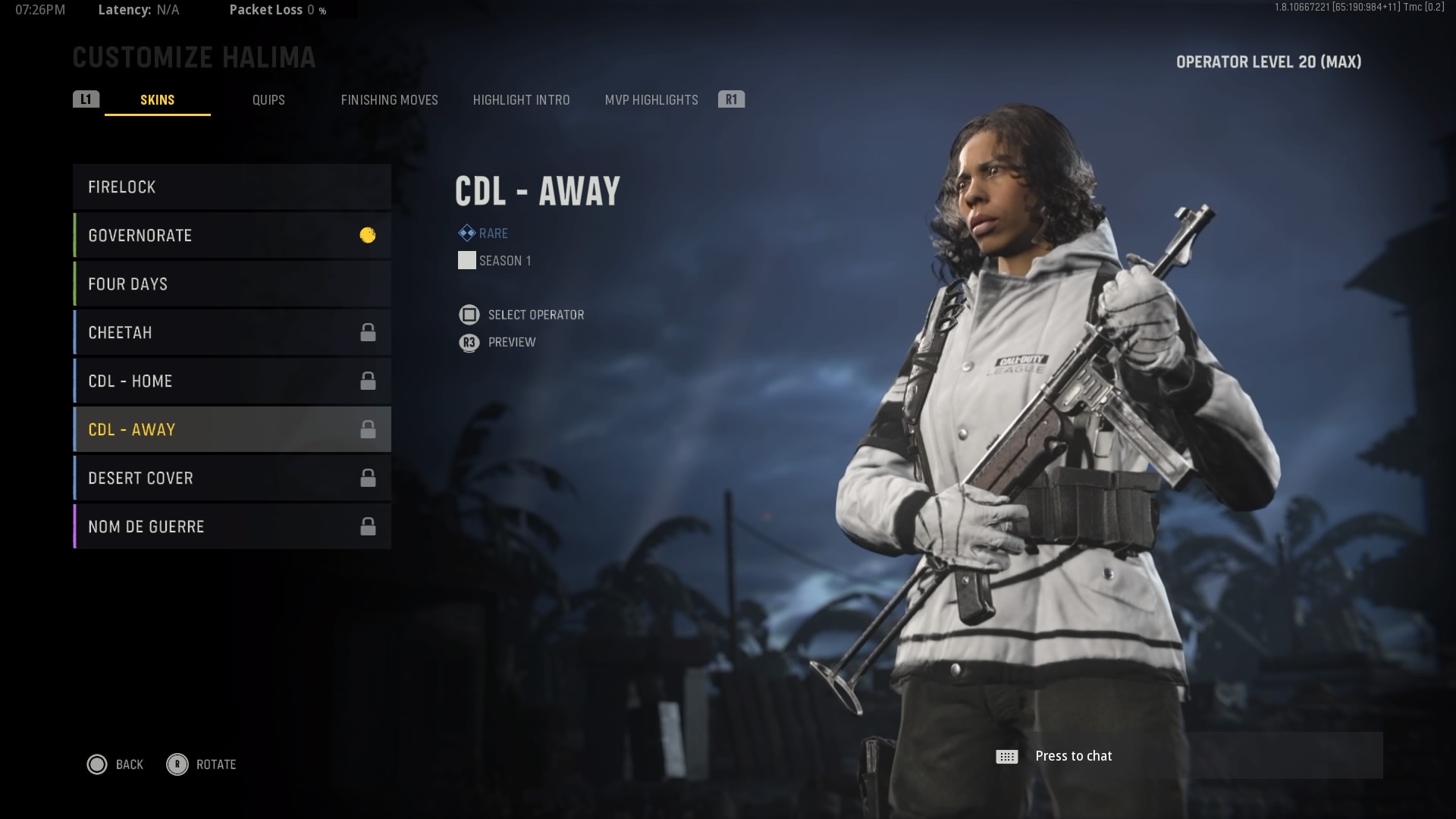 There are two variants of the skin, one with a white color scheme and the other with a black theme. The words "Call of Duty League" are present on the jacket of the Operator. As soon as these skins began making the rounds on social media, Call of Duty fans noted that they were very similar to the Cold War versions. Some fans, like OpTic creator Hitch, took it a step further, comparing Vanguard's competitive skins with other popular esports.
— OpTic Hitch (@hitchariide) December 7, 2021
There are likely CDL team-specific Operator skins coming to Vanguard sometime in the near future. Modern Warfare '19 and Cold War both introduced these team skins during their life cycles and it would seem Vanguard is on the same track. Though, it's clear fans want some additional creativity in the skins whenever they do release.
Season 1 of Vanguard goes live on Dec. 8 for all systems.
About the Author
Joey Carr is a full-time writer for multiple esports and gaming websites. He has 7+ years of experience covering esports and traditional sporting events, including DreamHack Atlanta, Call of Duty Championships 2017, and Super Bowl 53.