The second weekend of the CDL Major I Qualifiers concluded yesterday, and the level of competitiveness in the league has shown to be at an all-time high. This was the last set of online matches for Major I before the teams head to Raleigh, North Carolina for the first LAN event of the Modern Warfare 2 season. During those matches, teams went back and forth, with eight of them finishing the qualifiers with a 2-2 record.
However, amidst the many teams with a couple of wins throughout the qualifiers, we also saw a 200+ day-long losing streak end over the second weekend. The storylines that were built up over the past two weeks, including a significant meta shift, will all collide in Raleigh for Major I starting on Friday, Dec. 16. Before that happens, though, read below for a short recap of the storylines we saw over the second weekend.
CDL Major I Qualifiers weekend two recap
The biggest storyline from the weekend was the Las Vegas Legion earning their first win of the MW2 season. However, this was also significant outside of just this season, since it was the Legion's first win as an organization in over 200 days, dating back to May of last season. The Legion managed to earn their first win in dramatic fashion as well, defeating the previously undefeated Minnesota ROKKR in four, intense maps. Legion will look to build off that momentum in Raleigh.
Minnesota finished the qualifiers with a 3-1 record and sit atop the standings with the Toronto Ultra. However, since Major I is pool-play-based, ROKKR will simply face off against the lowest-ranked Challengers team in their first game at Major I. Four Challengers teams will be inserted into the pools due to Major I being a Pro-Am. Teams need to win two matches to advance to bracket play.
However, seeding for pool play was made extremely tricky due to eight teams being 2-2. The Seattle Surge and Legion finished 1-3 while Minnesota and Toronto finished 3-1. Everyone else finished at 2-2. To fully settle the standings between these eight teams, the LA Thieves and London Royal Ravens will play a tiebreaker match later this week to determine their seeding. The winner will join the Legion's pool and face them while the loser will play the Seattle Surge in their pool.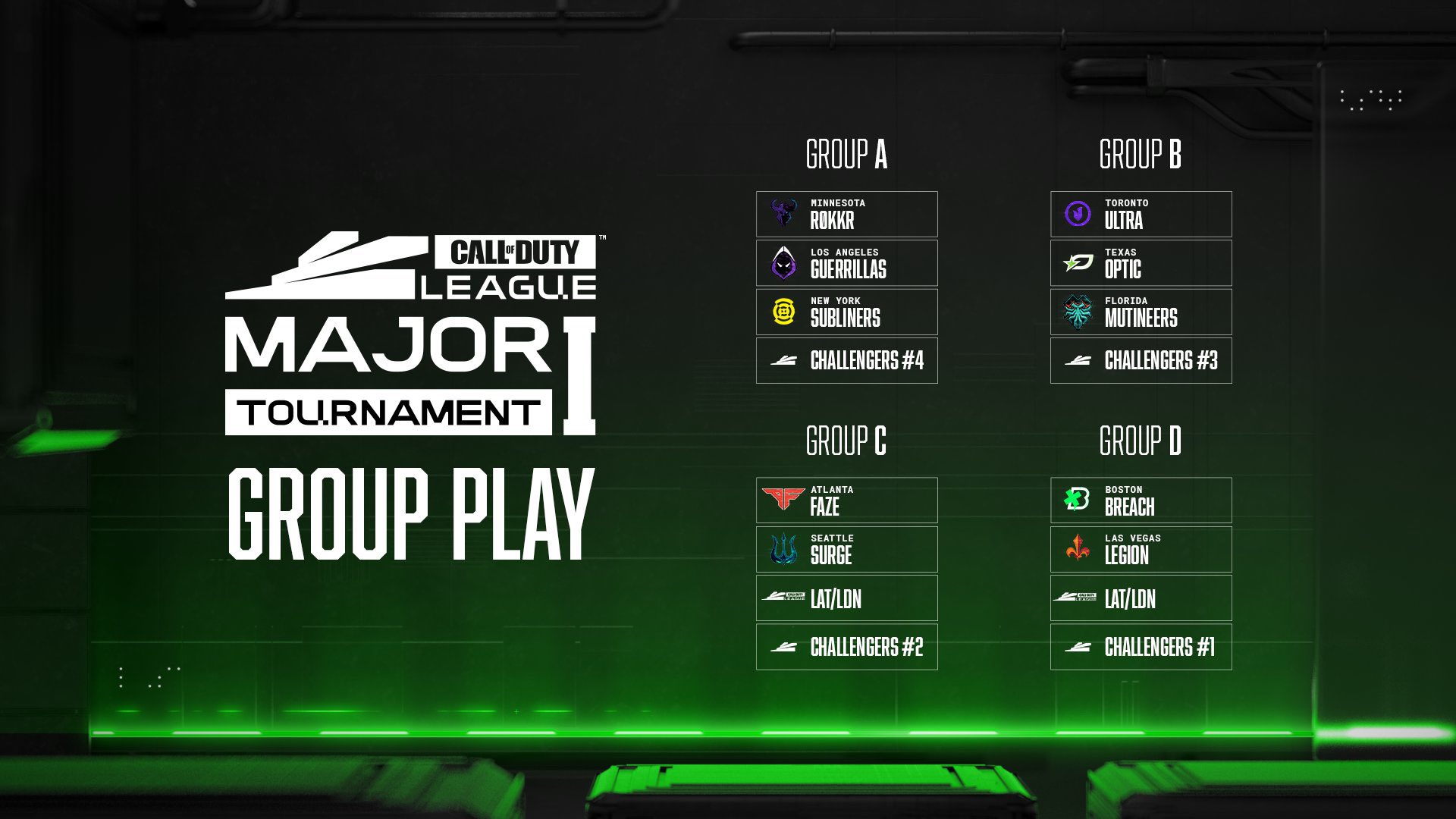 Major I will be the first time that Modern Warfare 2 is played on LAN, and it should make for quite the event if the qualifiers were any indication. Fans can tune into the stream starting on Friday, Dec. 16. The Challengers event begins one day before on Dec. 15 from the same venue.
About the Author
Joey Carr is a full-time writer for multiple esports and gaming websites. He has 7+ years of experience covering esports and traditional sporting events, including DreamHack Atlanta, Call of Duty Championships 2017, and Super Bowl 53.