League of Legends
VALORANT
CS:GO
Overwatch
Call of Duty
Halo
DOTA 2
Apex Legends
Rocket League
Smash
Hearthstone will be showcasing its Mercenaries game mode via Twitch and YouTube on Aug. 31 starting at 12 p.m. ET. Game director Ben Lee, user interface designer Hasiba Arshad and game designer Joe Killion will be featured in the livestream. They will provide more details about the upcoming Mercenaries game mode.
The livestream will include gameplay, content reveals and formally announce the Hearthstone Mercenaries launch date. According to the announcement, the livestream "might include a surprise or two" as well.
How to earn Hearthstone card packs
During the Twitch livestream, viewers can earn two United in Stormwind card packs between Between 11:30 a.m ET and 1 p.m. ET. Viewers must watch 15 minutes of any channel that is streaming Hearthstone to earn their first card pack. To earn another one, viewers must watch the stream for another 15 minutes.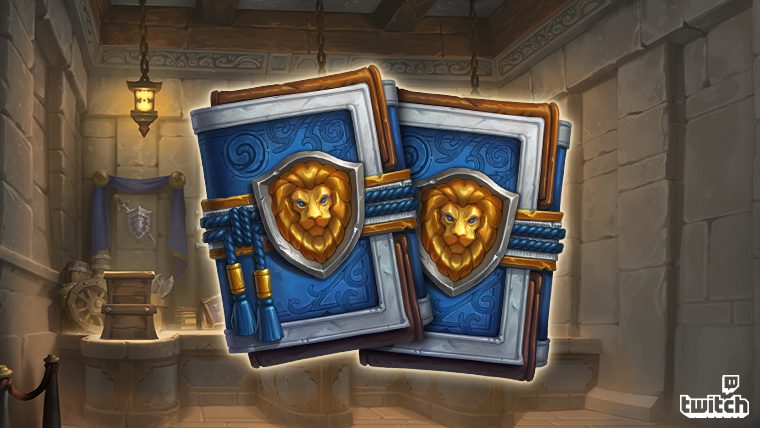 A drop will not be received automatically. Instead, participants must either visit the Drops Inventory section or claim the drop on the live streaming channel. This must be done within the first 24 hours of earning the Twitch drop.
Twitch viewers can still earn rewards before they connect their account to Battle.net. They will expire in seven days if the accounts are not linked.
In order to link accounts, a user must go to the settings section on Twitch and click the connections tab. They must then press the connect button located and follow the prompts. Users should ensure that they are already logged into their Battle.net account.
Hearthstone esports
While players anticipate the Hearthstone Mercenaries showcase, they can also look forward to the upcoming Hearthstone Masters Tour Silvermoon tournament and weekly Hearthstone Grandmasters 2021 Season 2 matches.
These games feature top competitors who are duking it out within the United in Stormwind expansion.

Amy Chen is an esports journalist and enthusiast who specializes in in-depth interviews and breaking news. A University of Toronto and Humber College graduate, she is passionate about building up the Canadian esports industry. Her current favorite games are Hearthstone and Heroes of the Storm, and she has always had a soft spot for World of Warcraft!