Call of Duty: Black Ops Cold War received an update today that many players have waited weeks for. Now live in-game, the Prestige Shop can be accessed by all players. The shop contains legacy Prestige icons and Calling Cards from previous titles. You can unlock these items with Prestige Keys, which are earned by leveling up in both Multiplayer and Zombies. Treyarch has seemingly hit a home run with this neat innovation. However, it is not yet available in either Modern Warfare or Warzone.
Also live with the newest update is Double-Double XP. From now until 10 AM PT on December 21, players have access to both Double XP and Double Weapon XP.
How does the Prestige Shop work in Black Ops Cold War?
To access the Prestige Shop, simply head into the Barracks tab, then click Progression. The shop should be a clickable option within that tab. If it hasn't shown up, make sure your game client is up to date on whatever system you're using.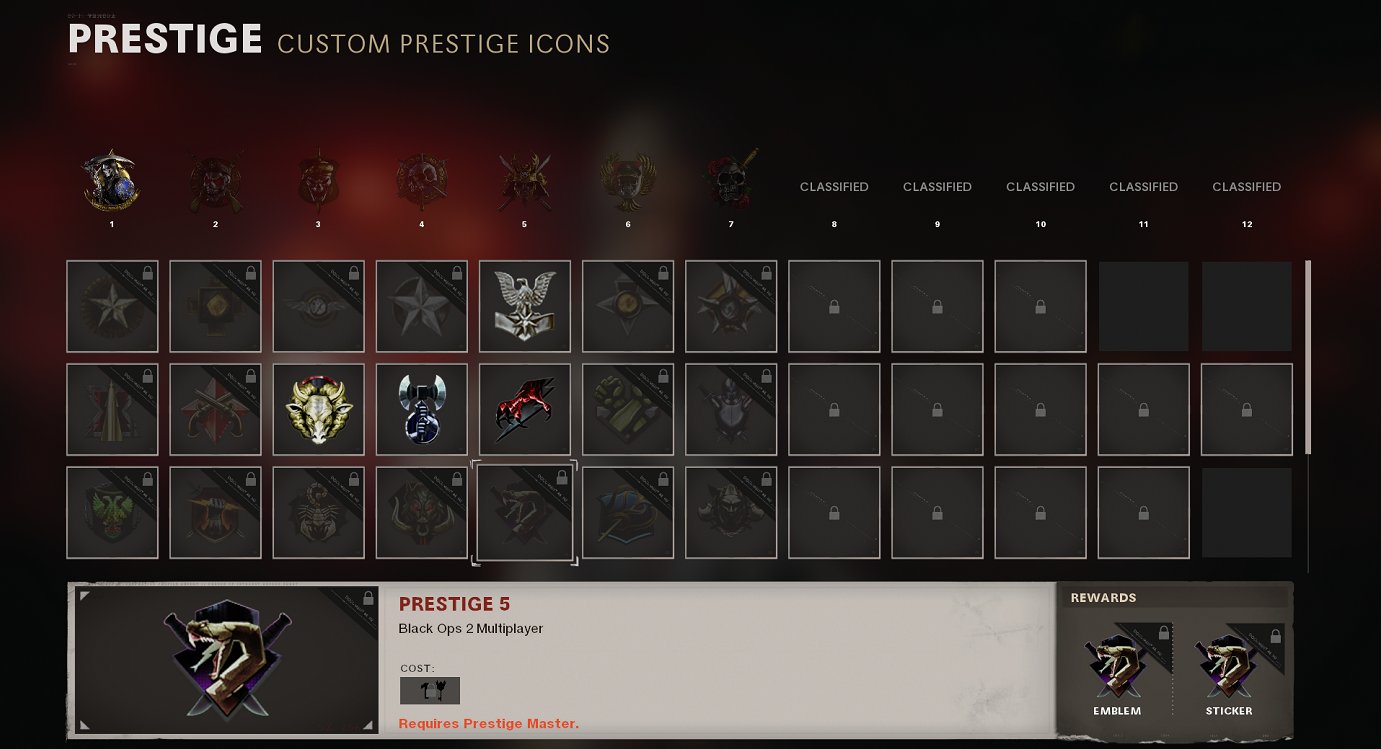 Once you enter the shop, you can browse through dozens of legacy Prestige icons and Calling Cards. If you're a longtime veteran of the Call of Duty series, seeing some of these items will take you on a trip down memory lane.
As of right now, you can only unlock Prestige icons from previous Black Ops titles. However, the Calling Cards are from several games in the franchise, including Modern Warfare 2.
😍🔥@Treyarch pic.twitter.com/BitqqL8vlY

— MW2 OG (@TheMW2Ghost) December 18, 2020
It's unclear what will come to the shop in the coming months. However, most fans would love to see more animated Calling Cards and Prestige icons from previous Infinity Ward titles. Also, Warzone and Modern Warfare fans would undoubtedly enjoy this feature as well.
Make sure to stay tuned to Daily Esports for all Call of Duty news.
About the Author
Joey Carr is a full-time writer for multiple esports and gaming websites. He has 7+ years of experience covering esports and traditional sporting events, including DreamHack Atlanta, Call of Duty Championships 2017, and Super Bowl 53.